10 Bow Hairstyles With Tutorials Do you love the bow hair trend but feel intimidated by the prospect of attempting the style on your own hair?...
25 Beautiful Fishtail Braid Hairstyles Braids are both a practical way to keep hair secured, and an easy style to choose if you're looking to add...
35 Crochet Braid Styles with Human Hair For those of you too young to remember the 1990s, crochet braids were the way to go. There...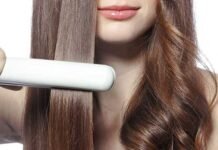 10 Best Dual Voltage Flat Irons If a hair straightener is one of your must-pack items for your vacation, a dual voltage flat iron is...