All You Need to Know About Layered Haircuts
When you see a woman walking down the street with an incredible haircut, odds are that the secret to her fabulous mane is expertly cut hair layers! The awesome thing about incorporating layers into your haircut is that adding even just a few layers can have an incredible impact on the overall appearance of your hair. In addition to affecting how your hair looks, layers can also have a transformative effect on how your face looks. For example, if you have a large forehead, you can get layers that partially cover your forehead and draw attention to lower regions of your face, like your gorgeous lips!
In addition to the flattering effect of a layered haircut, some women get layers in order to make their hair more manageable. In particular, layers are very helpful for women who have very thick hair because layers take off extra hair weight that can make it difficult for them to quickly style their hair. Although there is a flattering and practical layered haircut for every woman, it is important to remember that not all layers are created equal! Your hair density, face shape, and even your lifestyle are all factors that a professional hair stylist will take into account before they start snipping away. For example, hairstylists know that a low-maintenance girl may look great with heavily layered hair, but they may actually suggest that a more subtle haircut makes more sense since she probably won't put in the time everyday to style it correctly. Having said that, if you have a good eye for flattering haircuts, you can always attempt to add layers to your hair at home! There are a lot of great tutorials online that you can consult if you are thinking about getting layers without the expense of going to a hair salon.
Types of Layered Haircuts For Women
Layered hairstyles for thick hair

Layered hairstyles for square faces

Layered hairstyles for oval faces

Layered hairstyles for heart shaped faces
How to Tell If Layered
 Hairstyles 

Will Look Good on You
The good news is that everyone can look great with a haircut with layers! However, the style of layers that will look good on you depends on a number of factors. One factor that stylists account for when deciding on the most flattering layers for you is your hair density. Generally speaking, heavier layers are better for girls with thicker hair and subtler layers are better for girls with thin hair. Although many people think that adding a ton of layers to thin hair can help it look thicker, the opposite is true. Thin-haired girls should stick to minimal layers, especially in the back of their hair in order to make their hair look as thick as possible. Sticking to layers that frame the face are the most flattering option and will allow thin-haired girls to enjoy the movement and flattering effect of layers without actually losing much valuable hair!
Girls who have thick hair look great with a lot of layers because non-layered hair is often so heavy that it lays flat on your scalp. Adding layers to thick hair helps add movement to your hair and makes it easier for your style to last longer when you add curls and waves.
In addition to your hair density, the next most important factor in determining which layered haircut will look good on you is your face! More specifically: your face shape, and the features that you want to emphasize or disguise. Girls with round faces look great with long layers that begin under the cheekbone or around the jaw line because this type of layered haircut will help add definition create the illusion of angles that help slim the face. Girls with long faces look awesome with layered hairstyles in which the first layers are shorter and begin around the eyes and top of the cheekbones. Shorter layers help draw the eye up so that the focus is not on the length of the face. For those girls who have square faces, the most flattering layers will begin below your jaw, but above your shoulders. This layer length will help soften your square jaw. Girls with oval and heart shaped faces are lucky because pretty much any type of face-framing layer will flatter them! 
Trendiest Long Layered Haircuts, M

edium

and Short Layered 
Haircuts 

in 2016
Layered haircuts for long hair: 

beachy hair with minimal layers
Low-maintenance, bohemian hairstyles are super on trend right now! An easy way to get on board with this trend is to add a few layers around your shoulders. Keep your layers in the front of your hair and just make sure that the rest of your hair is healthy and free of scraggly split ends.
Layered short haircuts 

with choppy, layered ends
If you like edgy haircuts, a short cut with choppy ends may be perfect for you! Although layers are traditionally used to frame the face, having a lot of subtle layers around the ends of your hair can look super spunky and fun and give you a rocker-chic vibe!
Medium length layered haircuts: 

Graduated bob
Traditionally speaking, layers are often styled so that the shorter layers are face framing, and the layers get longer toward the bottom. However, the graduated bob haircut reverses this tradition by having longer layers around the face and progressively shorter hair toward the back. This haircut looks amazing and fresh, but if you are interested in getting it you should keep in mind that it does require regular trips to the salon in order to keep your style fresh. Plus, if you ever decide to return to having longer hair in the back with shorter layers in the front, you may have to cut off quite a bit of length from the front before you can grow your hair out the other way.
Straight Layer Haircut with Side Bangs
The layers are making a simple straight hair look glamorous, and the side bangs show off the face bone structure. This haircut definitely makes a statement, but it is not overbearing. Having a longer front on one side creates a very chic and sexy effect. This style will look great also on medium layered haircuts
Best Colors for Layered Haircuts
In addition to making your hair look bouncier and stylish, layers also have the added benefit of enhancing your hair color! When you have hair with different lengths, the light catches your strands in new ways and often makes your hair look more dimensional and lustrous. So, if you've never dyed your hair, you may be surprised to find that adding a few layers can actually make your hair appear as if you've had a subtle color treatment. In terms of color-treated hair, layers help to enhance the look of highlights and lowlights. For this reason, it is often a good idea to get your highlights done after you get a haircut because your hair stylist can see which pieces of your hair will look best with different shades.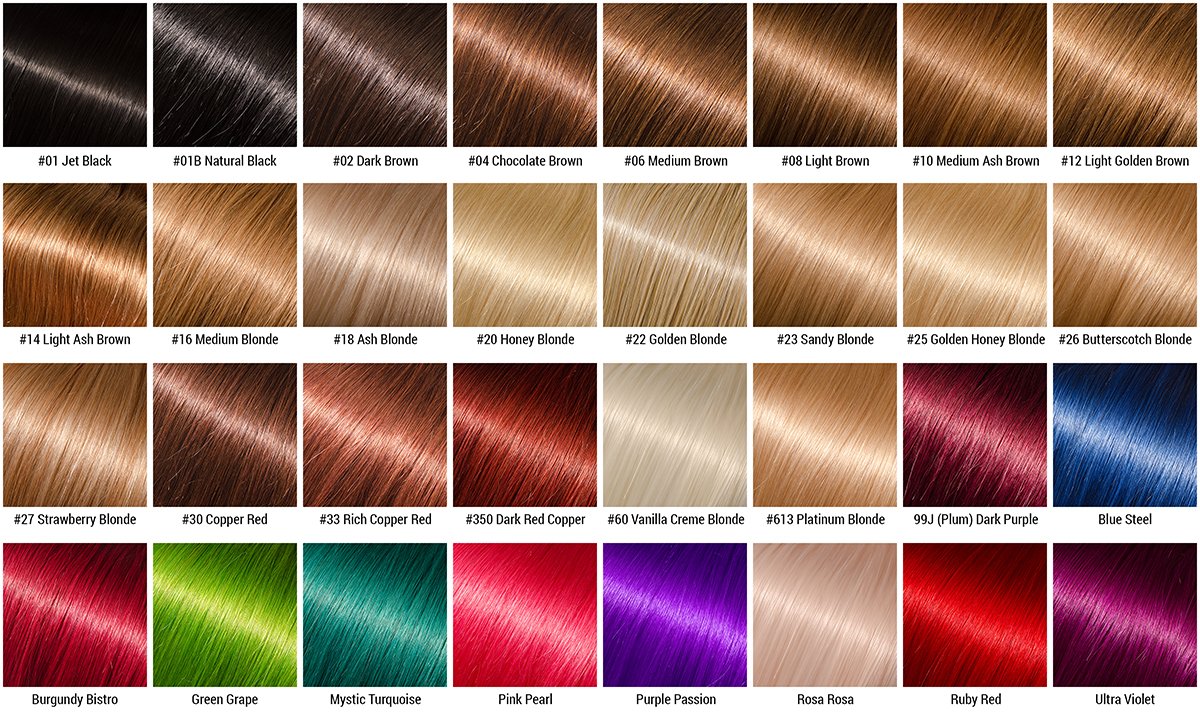 Celebrity Hairstyles for Layered Hair 2016
Alessandra Ambrosio: Long hair with subtle shoulder length layers

Why we love this layered haircut: Alessandra's long beachy hair is effortlessly stylish and the envy of women around the world! Even though Alessandra has straight hair, her hair has a nice subtle wave due to strategically placed layers and a little bit of styling product. Her layers begin around her shoulders and are primarily in the front of her hair, leaving the back pretty much all the same length. This particular layered hairstyle would be flattering on everyone, but it is particularly flattering on girls who have square shaped faces like Alessandra. The gentle layers around her shoulders help to soften her harsh jaw line and give her an overall more feminine and approachable appearance. This style of layers also does a great job of drawing attention to Alessandra's beautiful eyes!
J

ulianne Hough: Bob with cheekbone grazing layers
Why we love this layered haircut: Julianne's spunky bob perfectly suits her personality and face shape! Julianne has a heart-shaped face which means the top part of her face is a lot wider than her chin. This type of layered haircut is perfect for girls with heart-shaped faces like Julianne because the layers help to balance out her facial proportions. With her middle part and cheekbone grazing layers, Julianne's forehead looks a little bit narrower and more in proportion with her chin, plus the outward turned ends of her hair help to add volume by her jaw. Heart-shaped faces look great with all types of layered haircuts, but this look is definitely particularly flattering!
Kate Upton:

Medium length haircut with long side swept layers 

Why we love this layered haircut: Kate has absolutely stunning facial features and she also knows how to pick layered haircuts that flatter her face shape! Kate has a round face, so her long side swept layers help to add some dimension to her face and have an overall slimming effect. This haircut is particularly flattering on girls who have round faces, but it is also a universally flattering haircut for all face shapes.
If you are getting layers primarily because you want to disguise or emphasize a particular feature, talk to your hairstylist to get their recommendations about the best layers that will help you achieve your goal. It's important to always voice what you want because often a hairstylist will see what objectively looks best on you, but it may not be what you are most comfortable wearing. For example, if you feel most comfortable with heavy face-framing layers, you should inform your hairstylist because it is very possible that they have a completely different vision for what would be most flattering on you.