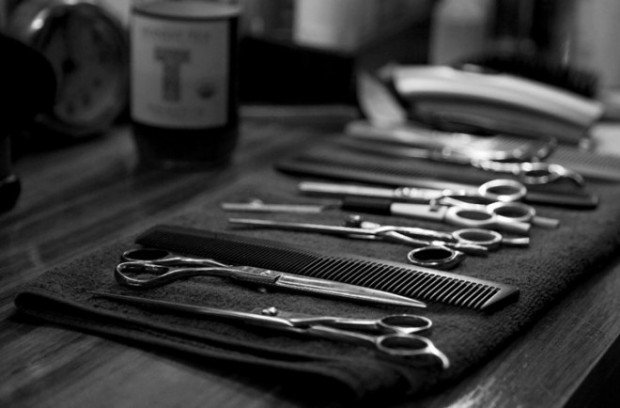 Best Barber Tools List
Being an expert barber means having the right tools and products to support your efforts. When starting out, there are basic tools, materials, and products that every barber should have in their toolbox. Cutting, fading, and trimming facial hair and executing expert haircuts requires the right tools. When selecting the right barber tools, it's important to avoid going cheap. It is important to remember that the tools will be used for multiple people over a long period of time. The tools will need to hold up to consistent usage. It's also important to keep in mind that the tools will be used on various hair types, textures, and lengths. It's essential to have tools and products that can be used across the board and still be effective. These products are some of the best barber tools.
Tools
Hair Clippers
Wahl Professional 5 Star Series Senior Clipper #8545
Wahl professional is a household name brand in the barber industry. Their products are lasting, high quality, and a necessary tool when it comes to creating precise haircuts. The 5 Star Series Senior Clipper #8545 delivers a sharp performance that is created for professional barbers. The clippers are created for traditional haircuts like fades and tapered cuts. The zero overlap blades allow for adjustments. The clippers come with an adjustable taper levels, styling comb, 3 guiding combs, oil, cleaning brush, and a red blade guard. The durable aluminum housing is created for high impact use to ensure it lasts through the years. The high powered clippers are created for professional use only.
Pros
Taper level adjustment

Sharp and powerful

Durable aluminum housing
Cons
Might make a loud noise while on use
Hair and Beard Trimmers
Andis Professional T Outliner Beard & Hair Trimmer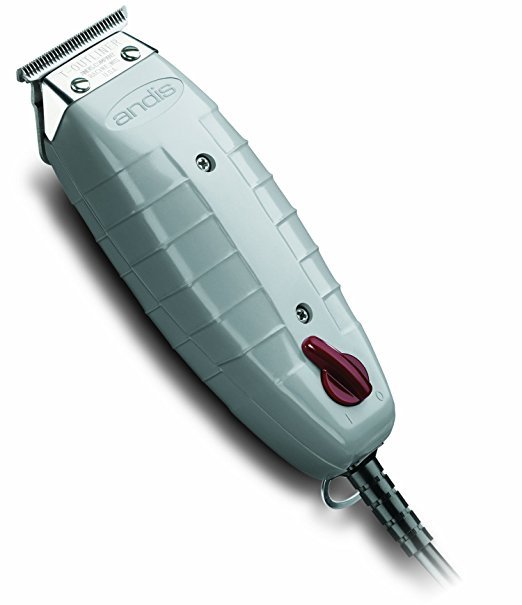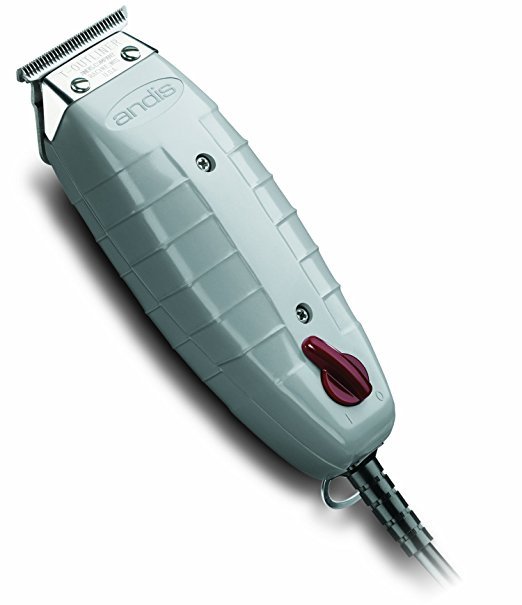 Unlike clippers, trimmers are used specifically for lining up and trimming hairlines, mustaches, and beards. Trimmers have to be incredibly precise and efficient to ensure the cut looks clean and smooth every time. The Andis Professional T Outliner is the premier choice for barbers. The trimmers have a blade that provides a close cut which makes it perfect for trimming mustaches, beards, and necks, and even edging around the ears and hairlines. The high-speed motor ensures that the trimmers will keep up throughout the cut without giving out. The blades are adjustable to create a more individualized shaving experience with each cut. The T blade shape allows for a precise, sharp trim every time.
Pros
Adjustable blades

T shape for sharp trims
Cons
Not suitable for a full head haircut
Shears and Razors
Equinox Professional Razor Edge Series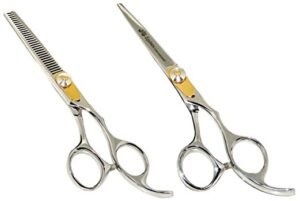 Every barber needs a pair of solid, reliable pair of sheers. The Equinox Professional Razor Edge Series is the only pair of shears any barber with need. The Japanese crafted, stainless steel pair a pair of hair cutting shears as well as a pair of thinning shears. The scissors help to make thinning and cutting precise and effortless. Barbers can evenly trim with ease to create styles with volume and texture. The razor sharp blades cut without the tugging and pulling of other scissors. The entire pair of scissors is made of stainless steel, free of any plastic parts at all. Despite the material, the scissors are lightweight making them easy to handle and control.
Pro
2 Different shears in pack

Rust resistent stainless steel
Con
Metal is not water resistant
Straight Razors
Equinox Professional Straight Edge Shaving Razor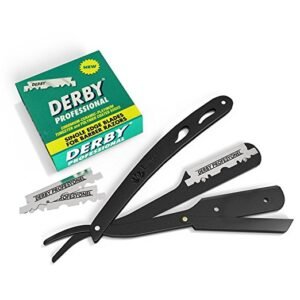 There is nothing like a shave done with a straight razor. While it is an acquired technique, it is still used by most barbers for facial hair trims. But, when it comes to putting a razor to someone's face, you want to make sure the razor is effective, efficient, and easy to control to avoid injury caused by the ultra sharp blade. The Equinox Professional Straight Edge Shaving Razor utilizes the matte black oxidant technology for scratch resistant durability. The high quality stainless steel ensures that the razors will never rust or tarnish through uses over several years. The razor combo can provide up to 200 shaves and comes with a box of 100 replacement razors that are individually wrapped for safety.
Pro
Several razor to suit different needs

Easy to control
Blow Dryers
BaBylissPRO Ceramix Xtreme Dryer
A high-quality blow dryer may seem like it has no place in a barbershop. However, there are many uses for a blow dryer in a barbershop including styling longer hair and heating up deep conditioning treatments. It is pointless to purchase a low-quality dryer that will fall short within a year of use. The BaBylissPRO Ceramix Xtreme Dryer features ceramic technology which helps to create super gentle far-infrared heat that helps to create smooth, damage-free results. The professional motor ensures a quality performance suitable for any barbershop. The 4 different temperature settings allow for supreme results for various hair textures.
Brushes & Combs
Diane 100% Boar 2-Sided Club Brush, Medium, and Firm Bristles, D8115
Having a quality brush to follow up on your clients head after a smooth cut is absolutely necessary. Unlike the brushes you may use at home, barber brushes need to be top quality, long lasting, and able to work with varying hair textures and thicknesses. The Diane 100% Boar 2-Sided Club Brush is exceptional for barbers. The dual-sided brush has a firm side and a medium bristle side. For clients that have low cut waves, the brush helps to form and define waves perfectly. The advanced technology helps to anchor bristles and prevent bristle loss through use. The brush has a UV coating that helps to prevent moisture absorption that can wear it down over time. The bristles are 100% boar which lends to a top-notch quality product. While the bristle is firm to medium, they are gentle on the scalp.
Pro
Dual-sided for different hair textures

Boar bristles for long lasting tool
Con
Short handle for less control
Creams & Lathers
American Crew Ultra Gliding Shave Oil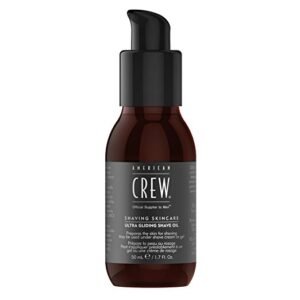 Before starting the shaving process, most barbers like to prep the area with an oil or ointment to help the razor glide across the face. Pre-shave oil can help to salvage the skin underneath the facial hair during the grooming process. The American Crew Ultra Gliding Shave Oil is one of the leading brands in the skin care industry for barbers. The non-greasy formula makes it compatible with various skin types from oil to dry without leaving a film. The eucalyptus and clove essential oils leave the skin feeling invigorated and soft. The oil can be applied to the area of the face that is being set up for shaving. Gently massage the oil into the skin, through the hair and shave as usual.
Pro
Non-greasy formula

Essential oils leave skin feeling invigorating
Con
Oil may clog pores for some
Cremo Original Shave Cream
When it comes to a razor shave, using a top quality cream is an absolute must. The cream helps to act as a buffer between the razor and a client's facial skin to create a smooth, clean shave. The Cremo Original Shave Cream is a dream product for shaving cream. This creams fight against pesky nicks and irritating razor burn but still offers a close, clean shave. The formula contains super slick molecules that creates a smooth surface that your razor will just slide across effortlessly. The cream is concentrated which means a small dollop goes a long way making the product last much longer. The Cremo Shave Cream is crafted with natural, moisturizing ingredients like aloe, macadamia seed oil, lemon extract, and olive leaf extract.
Pro
Thick, creamy formula

A little goes a long way
Cleaning Barber Tools
Next, to purchasing the right barber tools, it is important to care for barber tools so that they can last through several uses. Each tool should be cleaned regularly. Here is a guide on cleaning barber tools to extend the lifetime and prevent spreading bacteria.
Clippers
Remove the comb guide

Look for trimmings, loose hairs, and debris and brush it away

Remove the blade and use a small can of air to blast away any debris that is stuck beneath the blade.

Hand wash the guide comb in warm, soapy water

Lubricate the blades using the lubrication oil your clippers came with. Run the clippers for a moment and wipe away the excess oil.
Combs and Brushes
Remove excess hair and debris from brushes and combs

Pour rubbing alcohol in a dish and submerge combs and blades. Do not submerge brushes.

Use rubbing alcohol on a cloth to cleanse brush handles and surrounding areas outside of bristles.
[td_smart_list_end]