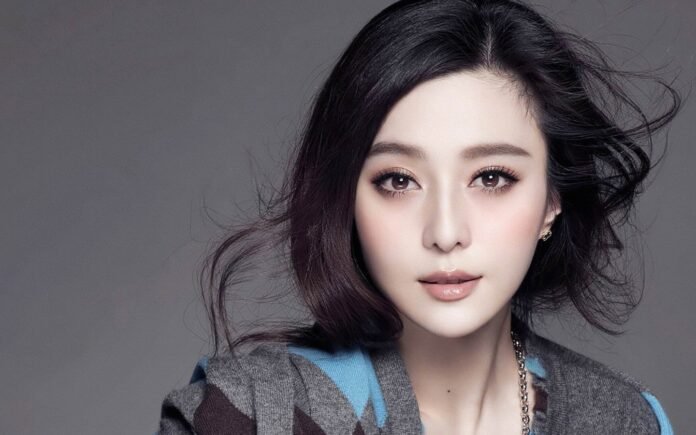 Advertisement
Best Dry Shampoos for Asian Hair Reviews
Dry shampoo has quickly risen up the ranks to become a staple beauty product that's loved by all different hair types. But for anyone with dry hair and an oily scalp that leaves your roots looking greasy less than 24 hours after washing, it's a lifesaving product that saves your strands from the stress of daily shampooing. If you're dying to try dry shampoo but feel overwhelmed with choices or you're looking for a brand that works especially well with Asian hair, we've reviewed some of the best dry shampoos for Asian hair. Read on to see our favorite 10 products and get the details about exactly how they'll extend the life of your hair between washes.
1
Batiste Divine Dark Dry Shampoo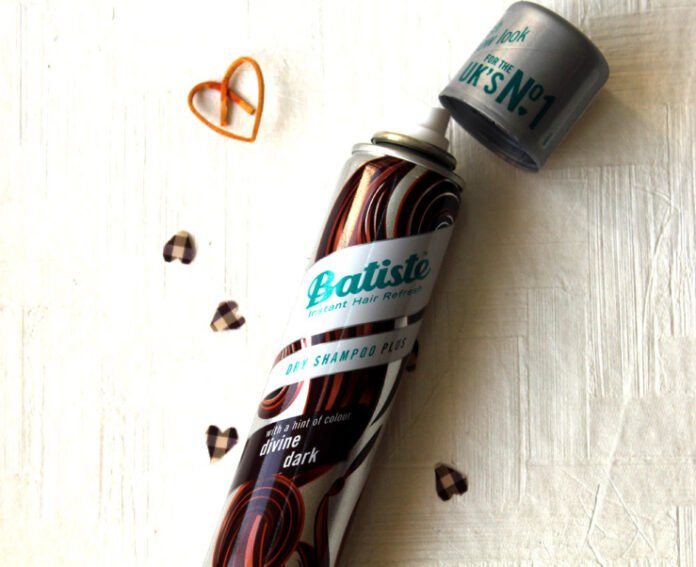 Batiste's claim to fame is as the number one dry shampoo in the world, coming in a crazy range of scents and fun, brightly patterned packaging. This super affordable product is a powerful dry shampoo that banishes oil and grease in a concentrated spray. While some dry shampoos can leave a white cast on black and dark brown hair, Batiste's Divine Dark  dry shampoo is tinted to help it blend perfectly in hair that's naturally dark. If you're used to using non-tinted dry shampoo, be aware that the dark color of this spray can transfer to your hands and other materials. Other than potential staining, we love this dry shampoo for anyone with dense or thick hair, and it makes a very affordable introduction to the product for newbies.
What we love:
Tinted for black and dark brown hair.
Low price.
Powerful aerosol spray.
Dislikes:
Color can transfer to hands.
2
Alterna Bamboo Style Cleanse Extend Dry Shampoo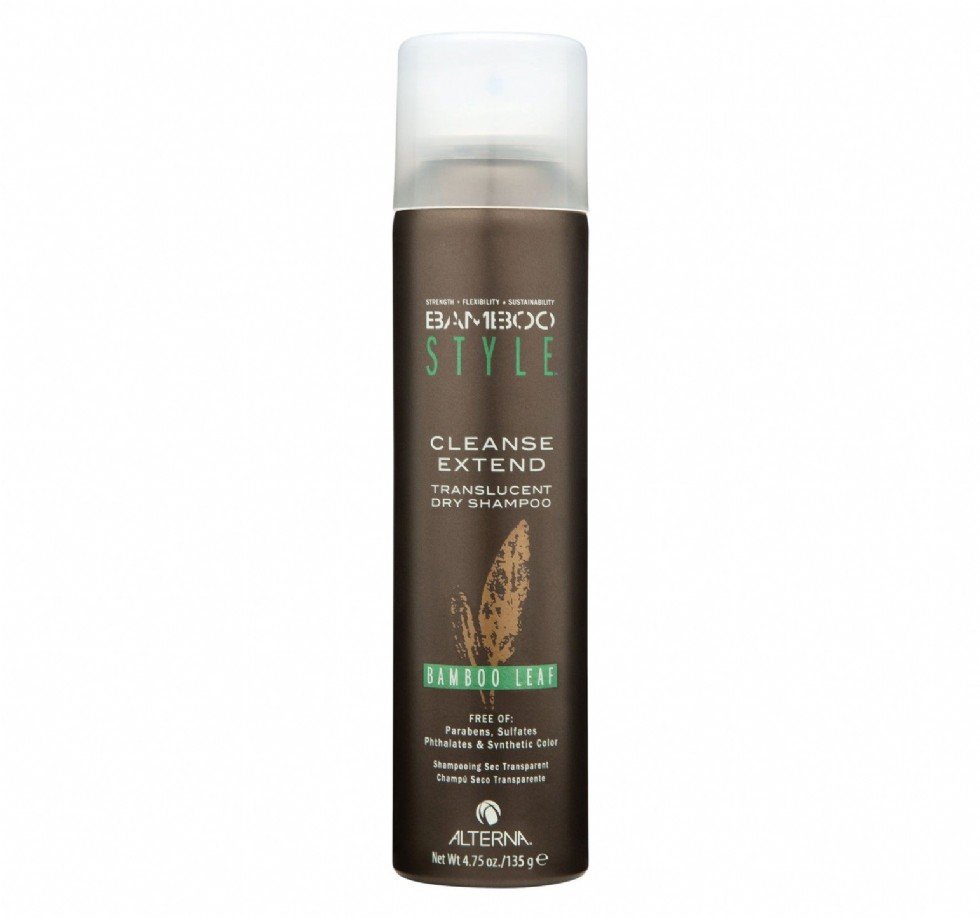 If you like to use a ton of dry shampoo on your dense head of jet black hair, translucent products are another way to ensure you'll have no white residue or greyish coating left behind on your hair. Cleanse Extend from Alterna Bamboo Style is our favorite translucent dry shampoo, and has totally earned its reputation among dark-haired aficionados. Because it takes some time to absorb, Cleanse Extend is best used at night or on mornings where you've got at least a few minutes to spare. Once it's absorbed you can brush through to reveal a truly translucent finish. A little goes a long way, so keep in mind that spraying copious amounts of this dry shampoo onto your dark hair could end up leaving some white residue after all.
What we love:
Translucent.
Only a small amount needed.
Dislikes:
3
Not Your Mother's Clean Freak Refreshing Dry Shampoo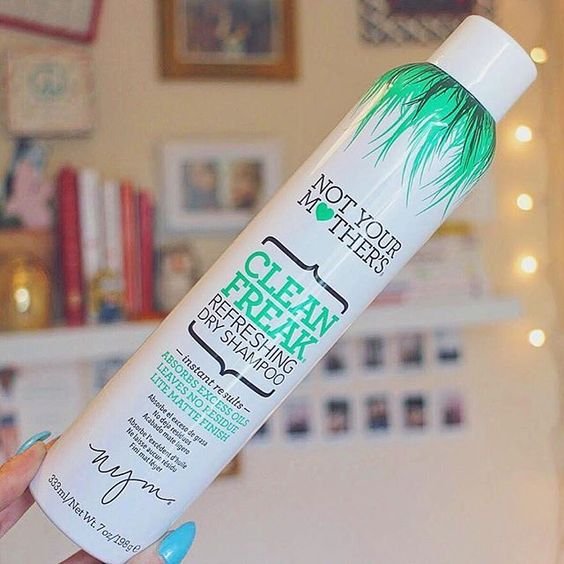 Another incredible bargain product, Not Your Mother's Clean Freak is so economical you won't be afraid to use it on an almost daily basis. This shampoo gets lots of love for absorbing the oil that makes straight hair look greasy without leaving the white residue that makes dry shampoo tough to blend on dark Asian hair. Clean Freak is light enough to use even before you really need it. Use this dry shampoo the day after you wash your hair and you'll be amazed at how many more days you can go before a shampoo is absolutely necessary. The smell lives up to its refreshing name, and at one of the lowest prices on our list, you really can't go wrong.
What we love:
Low price.
Extends style for several days.
Dislikes:
Can weigh down thin hair.
4
R+Co Death Valley Dry Shampoo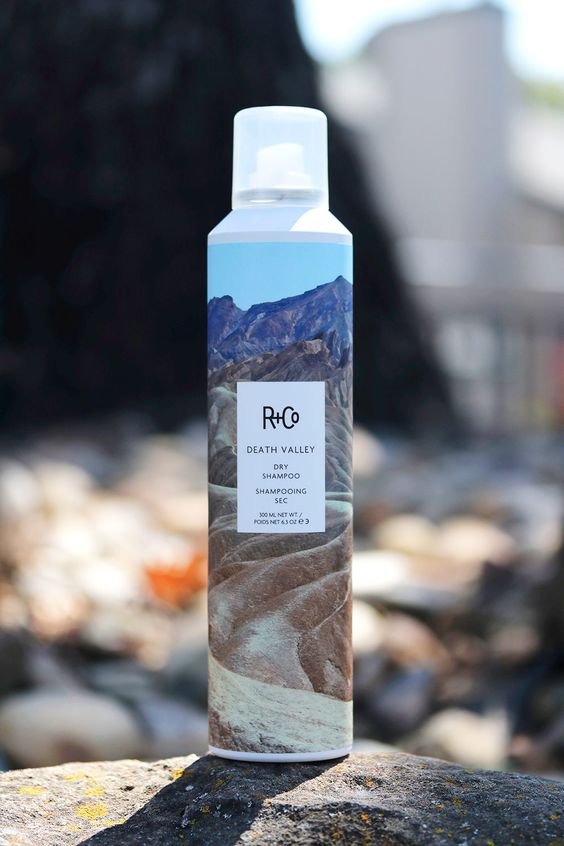 Death Valley dry shampoo from R+Co is a boutique product that's become a sleeper hit among women with all different hair types. Death Valley won't weigh down fine strands, but it's powerful enough to work on very dense hair too. There's no white cast left behind with this product, making it an excellent dry shampoo for Asian hair. Death Valley doesn't add a ton of volume, but does a good job of absorbing oil and reducing shine, and can be used as a styling product similar to texturizing spray. Some users find that this shampoo can end up drying out the scalp, so anyone with sensitive skin or who's prone to dandruff may not love Death Valley's desert vibes.
What we love:
Doesn't leave a white cast.
Can be used as a styling product.
Dislikes:
Dries out scalp
Expensive.
5
Captain Blankenship Mermaid Dry Shampoo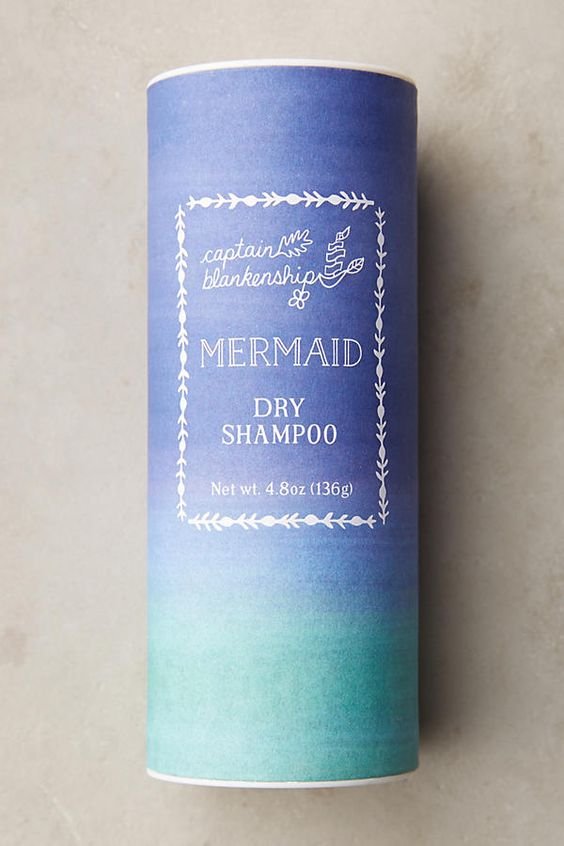 If you hate big aerosol blasts of dry shampoo or you're looking for a cruelty-free way to tame your greasy tresses, you'll love Captain Blankenship's Mermaid Dry Shampoo. The chic packaging in soothing oceanic shades makes it the most visually appealing dry-shampoo on our list. Anyone with a sensitive scalp will appreciate the lack of alcohol in this organic product. Like a bottle of baby powder, Mermaid dry shampoo is meant to be gently tapped onto your hair and then distributed using your hands or a comb. Accidentally dousing your shoulders is a possibility, so we recommend applying this before you get dressed for the day, at least until you're used to using it. As an ultra-blendable powder, Mermaid Dry Shampoo can be liberally worked through dense Asian hair without leaving a permanent white finish.
What we love:
Stylish packaging
All-natural ingredients
Dislikes:
Expensive
Application can be messy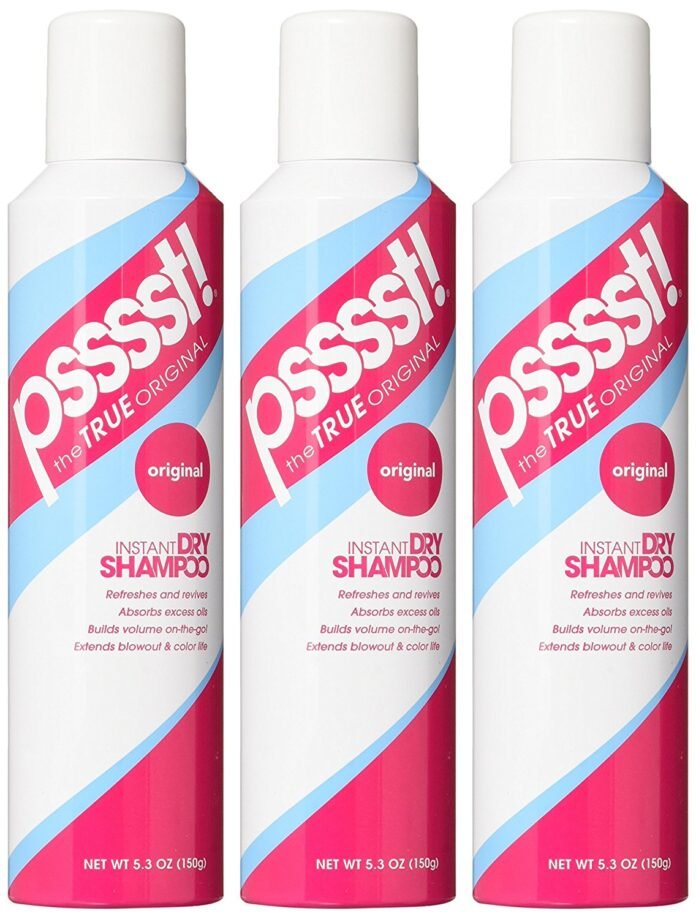 Pssssst! is often referred to as the original dry shampoo, and it's been around since the '70s when only your grandma was clued into the product's perks. Despite plenty of trendy new names and high-end salon brands getting in on the dry shampoo game, this old school product still has a spot in the market. Users with jet black hair love that this dry shampoo doesn't leave a residue. Only a small amount is needed to help control oily build-up on dense heads of hair, and finer strands won't be weighed down if you're careful to apply in small bursts. Psssst! comes out in a slightly damp spray that you should let dry before brushing or combing the product through your hair.
What we love:
Doesn't leave white residue.
Only a small amount is needed.
Dislikes:
Can be wet when first applied to hair.
7
Blowpro Faux Dry Shampoo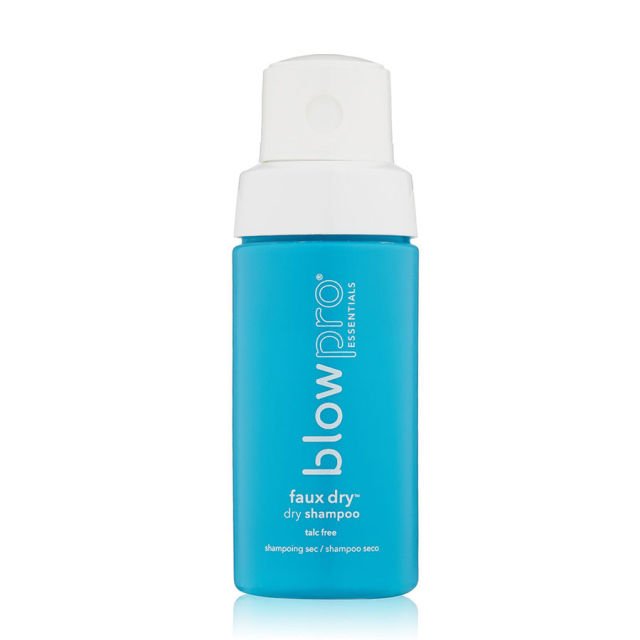 Blowpro's Faux Dry shampoo  comes with virtually no smell, making it the go-to choice for anyone who doesn't want their hair refresher to interfere with other fragrance choices. Any white residue is easily brushed away, making this product a favorite among women with naturally dark hair that can be thick and heavy to manage. A little goes a long way, so the small size of this dry shampoo can be deceiving, but it's still a relatively expensive choice compared to some of the bargain brands on our list. If you like dry shampoo that comes out in aerosol bursts, the pump delivery method and packaging of faux dry probably aren't for you.
What we love:
Scent-free.
Only a small amount needed.
Dislikes:
Expensive.
Delivery system.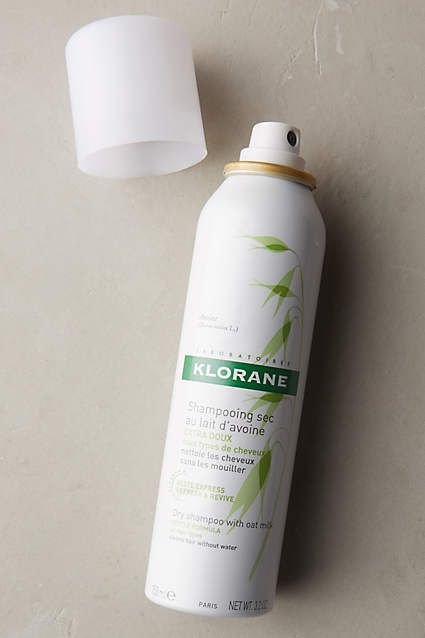 Another especially good choice for dark hair, Klorane Dry Shampoo is virtually invisible and ultra fast absorbing. For days when you're truly scrambling to get out the door without looking as scattered as you feel, this product is a total lifesaver. On top of being invisible in dark hair, Klorane can pull double duty as a styling product, and works well when applied to super straight hair a few hours before you plan to add texture or curls.
What we love:
No residue.
Adds texture to straight hair.
Dislikes:
9
Etude House Zero Sebum Drying Powder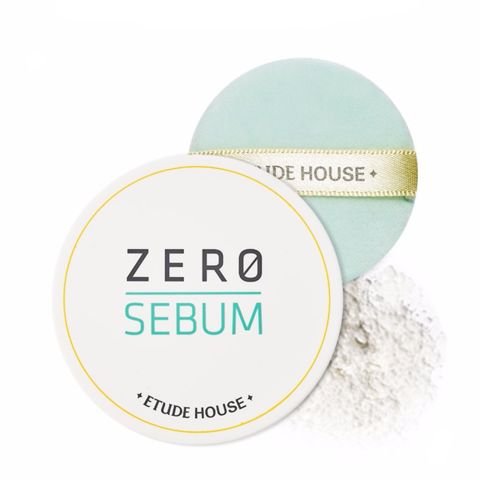 If you're suffering from excess oil production on your scalp and face, Zero Sebum is an all-purpose product that offers easy touch-ups throughout the day. From beloved Korean skincare brand Etude House, Zero Sebum makes powdering your roots as easy and discreet as touching up your makeup. Some care is needed when you're applying Zero Sebum to your face or hair, as it's packaged as a loose powder than can go on white if too much is applied. We recommend using a makeup brush to apply sparing amounts to your hair, then leaving to absorb for a few minutes before brushing through to eliminate any white traces. Ideal use for your hair is to apply before bedtime, which gives the product plenty of time to absorb overnight.
What we love:
Oil control for scalp and face.
Discreet and quiet application.
Dislikes:
10
Living Proof Perfect Hair Day Dry Shampoo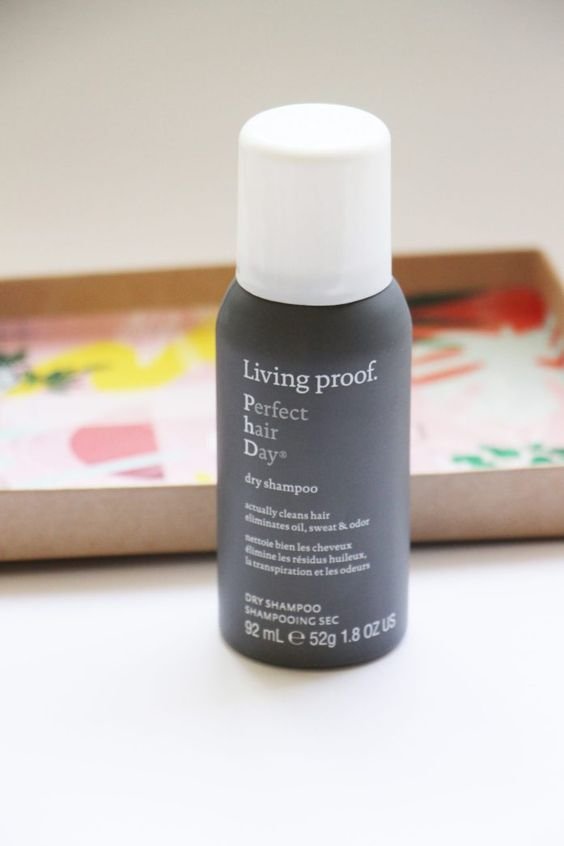 Perfect Hair Day by Living Proof is a high quality dry shampoo that comes at a fairly high price. But if your oily hair that needs a powerful dry shampoo that can last days, this long-lasting product may be worth the cost. You may have trouble getting enough of this product to dispense initially, and that's because it needs to be vigorously shaken before you apply it. Consider it your upper body workout for the day and you won't mind using some muscle to deliver this finely textured dry shampoo that's never chalky.
What we love:
Absorbs a lot of oil.
Adds volume.
Dislikes:
Dry shampoo is the general term for a variety of products applied to hair to help absorb excess oil. Ingredients differ slightly between individual products, but some of the most popular include:
Cornstarch. This powdery all-purpose product is the oil-absorbing ingredient in many dry shampoos. Could cornstarch be an ultra cheap DIY version of dry shampoo? Sure, but application will be messy and you'll probably have trouble getting a residue-free finish on darker hair.
Clays. Another oil-absorbing ingredient, clays help to create the matte finish that makes dry shampoos such a lifesaver when dealing with shiny unwashed hair.
Alcohol. One of the ingredients that shows up in a surprising amount of beauty products, alcohol is used to dissolve the active ingredients in dry shampoo. But alcohol can be drying on the skin, which may be a problem if you've got a sensitive scalp that's already dry to begin with.
12
How to choose the best dry shampoo for Asian hair
There is no one type of dry shampoo that works best for Asian hair, but these are some of the most important criteria that Asian users look for:
Does it leave residue? Unless you've spent time lightening your strands, Asian hair is almost always black or dark brown. Because many dry shampoos come out in a white powder, it's important to find a brand that doesn't turn your mane prematurely grey. Tinted products can offer a solution to this problem, but their color can transfer onto your hands and surfaces.
Weight and volume. Asian hair tends to be strong and straight, but individual strands are often quite small in diameter. This means that very heavy products can leave your hair looking limp. If your strands are fine and easily fall flat, look for a lightweight dry shampoo that adds volume while absorbing excess oil.
Texturizing. For hair that's straight and difficult to curl, some dry shampoos can also be used as styling products. Products that add texture and definition can make it easier to curl your hair or create messy waves a few days after washing.
13
Ways to use dry shampoo on Asian hair
Apply at night. Putting dry shampoo in your hair at night gives it time to fully absorb into dense hair. A major benefit to this method is that you won't be left with as much white reside, no matter which brand you choose.
As a styling product. This may require some planning ahead, but using dry shampoo a few hours before you curl your hair can increase volume while adding a grippy texture to your strands. Be sure shampoo is well absorbed and fully dry before using any heat styling tools.
Apply from underneath. Shooting dry shampoo right at the top of your hair can leave you with lots of white residue to deal with. Try flipping over a few inches of hair and spraying from underneath, then comb through to distribute evenly.
Don't overdo it. The term shampoo is a bit misleading, since dry shampoo isn't actually cleaning your hair or removing other products. If you tend to use a lot of products in your hair, dry shampoo may contribute to build-up.