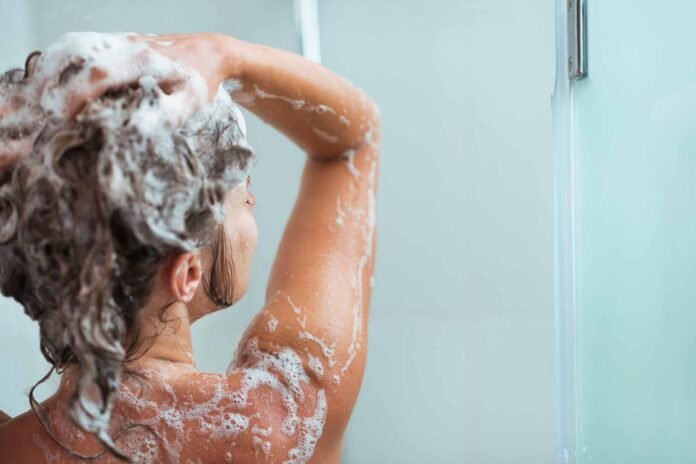 13 Best Hypoallergenic Shampoo Reviews
If you are someone who suffers from itchy, irritated skin, the right hypoallergenic shampoo will minimize allergic reactions and also keep your hair clean. We've picked and reviewed the 13 best hypoallergenic shampoos on the market. Read on our recommendations as well as tips as to how to use hypoallergenic shampoo, what type of irritating chemicals you should be avoiding in other products, and what really makes hypoallergenic shampoo incredibly worth it.
Top Hypoallergenic Shampoo Reviews
1
Burt's Bees Shampoo & Wash 12 Ounces (Pack of 3)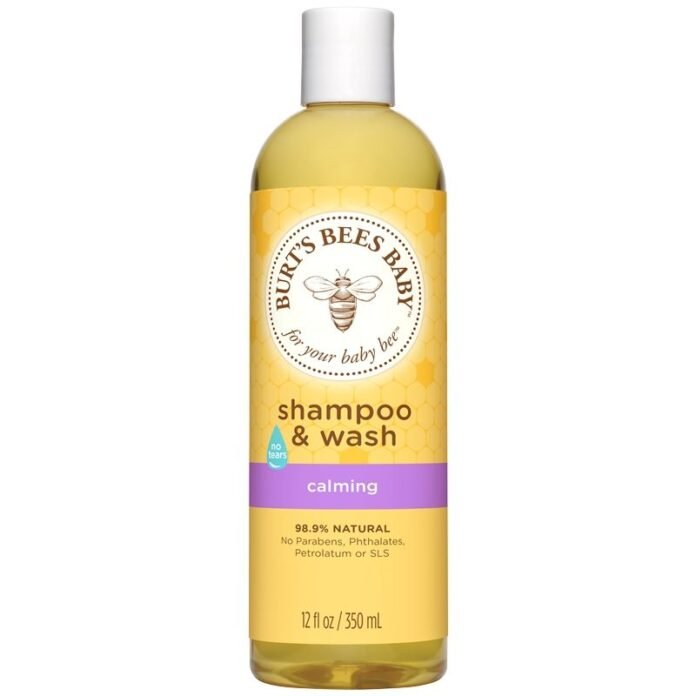 While you may know Burt's Bees for their chap stick, did you also know they made shampoo? Well they do, and it's pretty great! The Burt's Bees Baby Shampoo and Wash is gentle, tear free, and plant based. And one of the best parts is that you get 3 bottles for a very affordable price. If you are someone who has sensitive skin (whether you are a baby or not) you may be happy to discover that you can get an amazing product without going broke over it; and each bottle will last you quite a while! Burt's Bees has done a great job in creating a product that cleanses with soy proteins and does so without any parabens or SLS.
What We Love
3 pack
Paraben, SLS, Phthalates, Petrolatum Free
Plant Based
Tear Free
Gentle
Dislikes
Not 100% natural
Slightly watered down
2
VMV Hypoallergenic Essence Skin-Saving Super Wash Hair and Body Milk Shampoo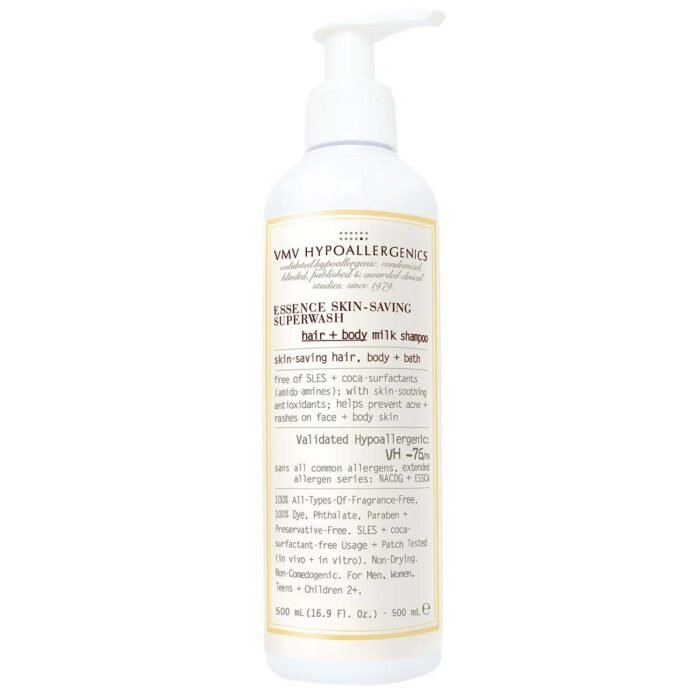 This creamy cleanser is a gentle and irritant free product that is designed to treat your skin with kindness. The VMV Hypoallergenic Essence is a hair and body wash shampoo that helps to remove dirt and excess oils from the body without causing it any irritation. While this product does not contain any natural products, it is excellent for anyone that wants a no-fuss shampoo that can get the job done in a gentle and effective manner! May be best for those who have very oily hair as it can be slightly drying.
What We Love
Gentle
Great lather
Two in one (body and hair soap)
A little goes a long way
Dislikes
Expensive
Not for colored hair
Drying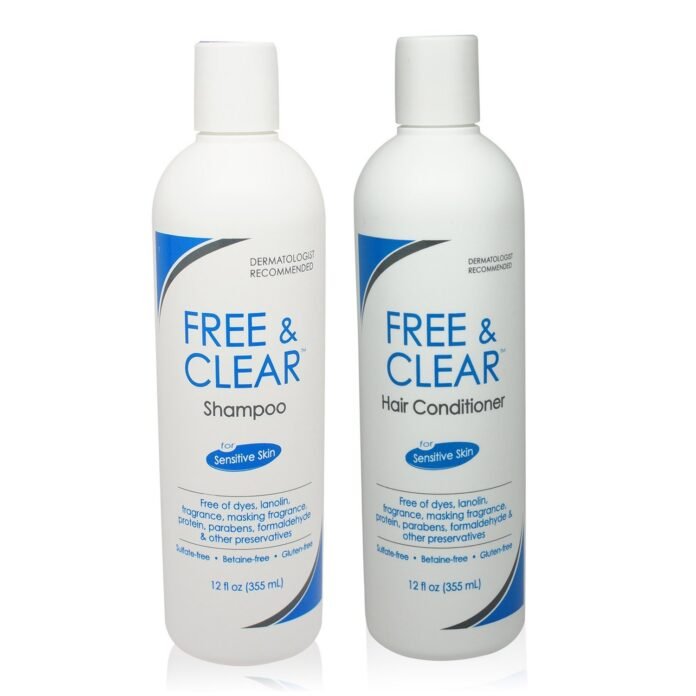 When shampoo and conditioner work together like ebony and ivory, everyone is happy! With the Free and Clear shampoo and conditioner set, now people with sensitive skin can also enjoy this dynamic duo and give their hair the boost that it needs, without the irritation. Free and Clear has created this product to be a good pH balance that help to control an oily scalp, remove dandruff, and provide a gentle clean that leave the hair and scalp feeling soft and moisturized. This is a great product for anyone who needs help controlling excess oil. It may be a bit too drying for those who have dry hair already, however. So if you have a dry scalp, perhaps look for a product that provides a bit of extra moisture.
What We Love
Nice aroma
Gentle on the scalp
Soothes itching
Controls oily scalp
Dislikes
May be over-drying
No lather
4
Pure Tea Tree Oil Shampoo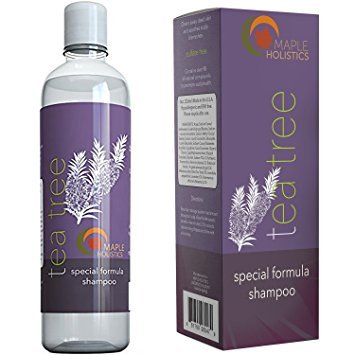 Tea tree oil is King when it comes to dealing with skin issues. This natural essential oil is perfect for helping blemishes, itchiness, and dry flaky skin. The Pure Tea Tree Oil Shampoo comes in an attractive purple bottle and is designed to help with dandruff, itchy skin, and works as an anti-fungal for the scalp. If you are someone who really likes to go the natural way when it comes to taking care of your body, then you may love this product! It works for all hair types and even promotes hair growth and stronger, luscious locks. When it comes to taking care of a sensitive scalp, any product that is gentle, moisturizing, and formulated specifically for your needs is a win in our book!
What We Love
Natural
Prevent Head Lice
Strengthening
Sulfate, Paraben, Silicone, Cruelty-Free
Dislikes
5
Dr. Bronner's Pure Liquid Castile Soap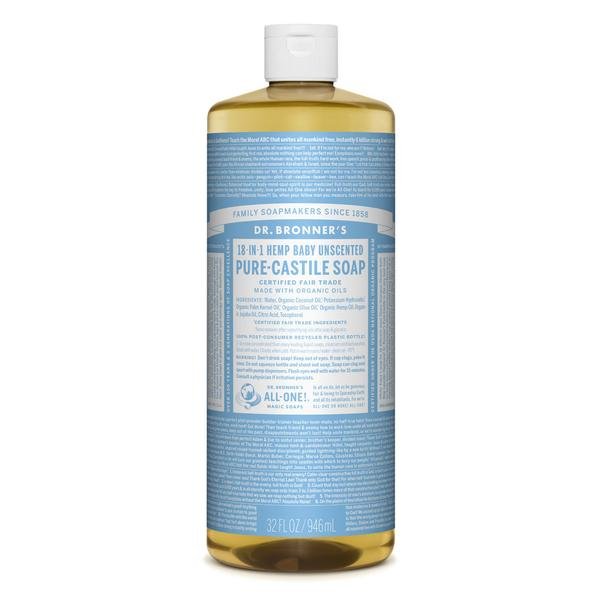 This 32 oz. of peppermint goodness is just waiting to make your hair and scalp feel amazing. Dr. Bronner's Pure Liquid Castile Soap in peppermint is tingly fresh with organic peppermint oil and made with organic and vegan ingredients that are kind and gentle to your skin. This smooth and luxurious soap is free of synthetic detergents, preservatives, or genetically modified ingredients. If you want a product that you can trust completely to take care of your sensitive skin, then this product won't let you down. It has been certified by the USDA National Organic Program and the Vegan by Vegan Action; even the bottle is 100% recycled plastic! The only thing you have to be aware of with this product is that you must dilute it for different uses (can be used for house cleaning, dishes, etc.) For shampoo, it is recommended to dilute it 1-part soap to 5 parts water.
What We Love
Versatile
Organic and Vegan
Certified
Gentle
Pleasant odor
Natural Ingredients
Dislikes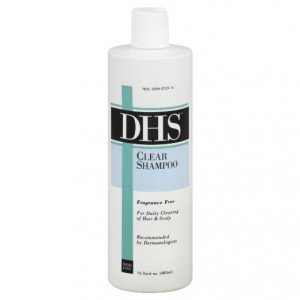 If you are extremely sensitive to scents, the DHS Clear Shampoo may be something that you want to look into. It is designed specifically to protect the scalp from conditions such as dandruff, psoriasis, and seborrheic without including any added colors or scents. This product is gentle, effective, and affordable; helping to maintain the skin's natural pH without the use of excessive chemicals. It is also designed for everyday use, so if you are someone who likes to wash your hair each day, you won't need to worry about drying out your scalp or causing extra damage.
What We Love
Maintains pH
Scent and color free (completely unscented)
Lathers well
Helps to strengthen hair and soothe scalp
Dislikes
New formula affects results
7
Cetaphil Baby Wash and Shampoo with Organic Calendula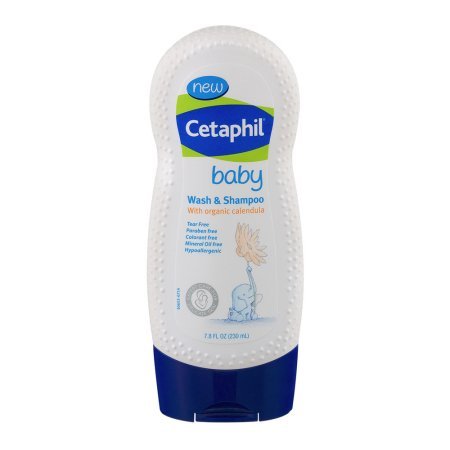 This extremely affordable baby wash is perfect if your little one has sensitive skin. With a tear free formula and calming organic calendula, this Cetaphil Baby Wash and Shampoo is perfect for settling your baby down with a gentle bath. This product does have a very soft fragrance, so if you or your child is sensitive to scents, this may not be the shampoo for you. However, the Cetaphil Baby Wash and Shampoo is dermatologist tested and completely free of parabens, colors, and mineral oils. Even if you don't have a child of your own, this shampoo is gentle for sensitive skin and calming; perfect for relaxing the senses and the skin.
What We Love
Gentle for skin and hair
Mineral, paraben, color free
Non-overpowering scent
Affordable
A little goes a long way
Dislikes
Smell may be too strong for some
8
TRESemme Naturals Nourishing Moisture Shampoo and Conditioner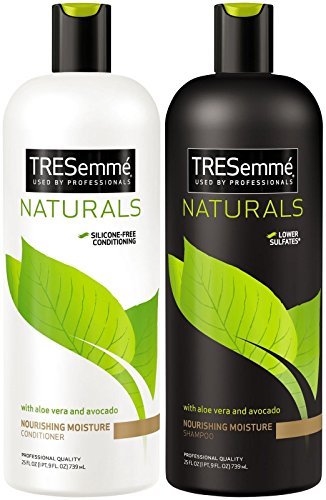 TRESemme is a very well-known company in the beauty industry and have been developing quality products for years. Their Natural Nourishing Moisture Shampoo and Conditioner are both excellent at being gentle on the skin with a low sulfate formulation and no dyes or silicones. This product works well on color treated hair and is hypoallergenic for those who have slightly sensitive skin. However, since it is not specifically formulated towards those with very sensitive skin, it may not be the best option for anyone who is sensitive to scents and a wide range of chemicals. If you are someone who is looking for a friendlier shampoo and conditioner for your hair, but you don't have overly sensitive skin, this product may be perfect for you.
What We Love
Paraben, color, and silicone free
Low sulfate
Good for all hair types
Natural aloe Vera and avocado oil
Dislikes
Not for super sensitive hair
May be slightly drying
9
Shea Moisture Ultra-Sensitive Fragrance Gluten-free & Tear-free Wash Shampoo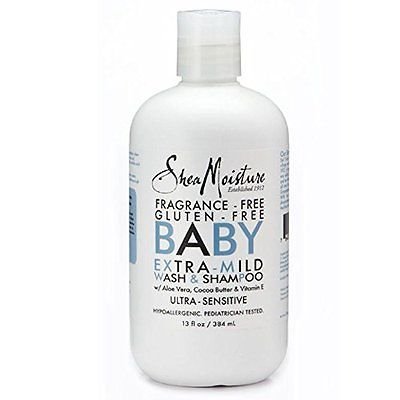 If you are someone that has extremely sensitive hair, the Shea Moisture Ultra-Sensitive Wash may be exactly what you are looking for. It is an extra mild shampoo that is gluten-free and packed full of natural oils to bring moisture into your locks. On top of this, the Shea Moisture is also fragrance-free, cruelty-free, and sulfate free. Whether you are wanting to use this product on yourself or on your children, you can rest easy knowing that this is a gentle formula geared totally towards sensitive skin. It is also extremely affordable, which is nice, and also available in a formula designed for African American hair; so you can still get a good clean without being harsh to your skin!
What We Love
Formulated for all hair types
Tear, sulfate, fragrance, and cruelty free
Gentle
Helps to control dandruff
Good for both children and adults
Dislikes
Separation of fluids may occur
10
Honest Perfectly Gentle Hypoallergenic Shampoo and Body Wash
This product will honestly blow you away with how perfect its formula is! But really, all jokes aside, the Honest Shampoo and Body Wash is a new release that has stolen quite a few people's hearts. It is a plant based, 2-in-1 cleaner that is both gentle and mild on the skin, allowing even the most sensitive of people to use it. Many natural oils such as coconut and jojoba add extra moisture to the formula that helps it to soothe your skin and bring it to life with natural ingredients. This product is gentle enough for adults and babies alike and uses orange and vanilla extracts to create a refreshing and lovely scent. If you are sensitive to smells, you may want to try an unscented product just in case!
What We Love
SLS, sulfates, paraben, synthetic fragrance, formaldehyde, MEA, DEA, TEA Free
Gentle with a blend of aloe, chamomile, and calendula
Natural oils
Lathers well
Subtle smell created with natural oils
Dislikes
Products may come incorrectly packaged if purchased from Amazon
11
Klorane Shampoo with Papyrus Milk – Frizzy Hair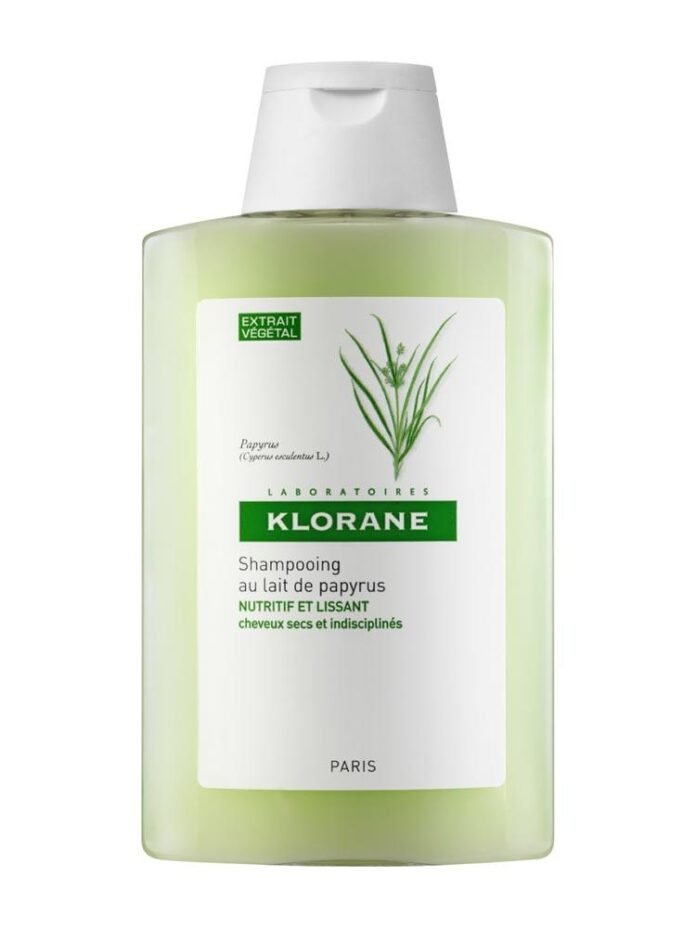 Just like the title implies, the Klorane Shampoo is designed to help tame frizzy hair, as well as using papyrus milk to gently clean. This product is SLS and sodium chloride free, using the natural papyrus to soften and moisturize the hair and scalp without drying it out with lots of chemicals. The subtle scent may take some time to get used to, but once you do, there's no going back! It is refreshing and very natural smelling and doesn't linger in the hair for too long. Overall this is a solid product that does what it says and helps to tame frizz and soothe hair without damaging it further.
What We Love
Natural moisture with Papyrus
SLS and sodium chloride free
A little goes a long way
Works on color treated hair
Dislikes
May be a bit heavy for already oily hair
12
Jason Fragrance Free Shampoo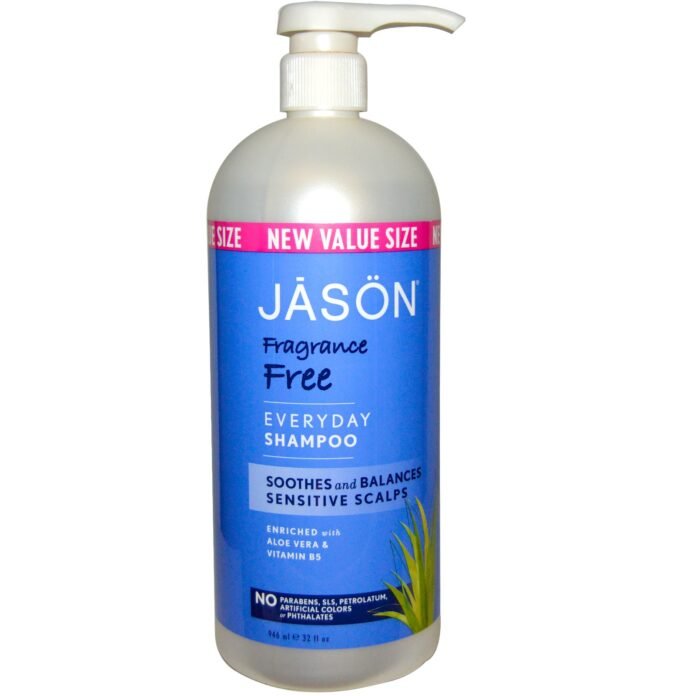 The Jason Fragrance Free Shampoo comes in a 32 fluid ounce pump bottle that is sure to last you forever! Perfect for anyone who is very sensitive to fragrances, this shampoo will get your hair clean in a gentle yet effective way; without any added irritation. It is designed to gently cleanse without stripping any of your moisture and soothes the scalp while adding an extra boost of moisture to your hair. The Jason soap is enriched with aloe Vera and vitamin B5 which will strength and soften the hair, giving it a healthy shine. And the best part? There are no parabens, SLS, or phthalates added to this product which might irritate sensitive skin. If you are someone who is looking for a good quality, fragrance free soap to shampoo with, Jason has got your covered!
What We Love
Completely fragrance free
Enriched with aloe and vitamin B5
No parabens, SLS, Phthalates
Soothes, hydrates, and adds shine
A little goes a long way
Dislikes
Does not lather
May leave a bit of residue
13
Puracy Natural Baby Shampoo & Body Wash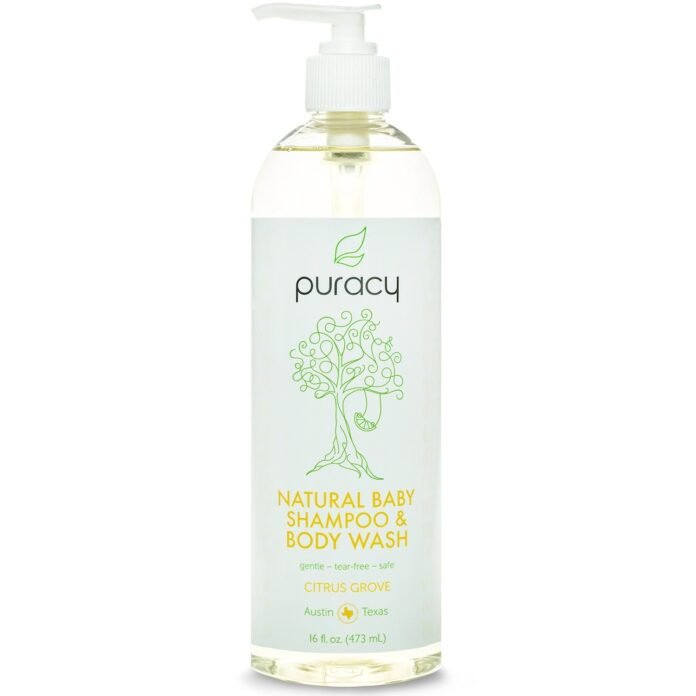 This gentle shampoo and body wash has been developed by doctors to be the perfect natural wash for children (and even adults) of all ages. The Puracy Natural Baby Shampoo is tear free and contains no sulfates. Using a subtle blend of pink grapefruit essential oils and natural botanical extracts makes this shampoo lightly scented and very calming. If you are looking for a gentle wash for delicate skin and don't mind a slight aroma, this product may be perfect for you.
What We Love
Gentle
Lightly Scented
Natural oils and botanical extracts
Lathers well
Dislikes
May cause some eye irritation
14
Why Use Hypoallergenic Shampoo?
You may be asking yourself, why should I even use a special kind of shampoo? Isn't my hair condition just going to remain the same no matter what? We are sure these have been questions that enter the minds of people with sensitive skin at least once or twice; and the answer is that, yes! Hypoallergenic shampoo really can make a difference for your skin. It can be really frustrating when every single chemical, fragrance, and added substance seems to drive your skin mad; and that is why these special products exist. To make your life easier!
The reason why hypoallergenic shampoos work is because they take out those chemicals and fragrances that may be upsetting your skin, and replace them with more natural ingredients that act as soothers and moisturizers. Depending on how bad your sensitivity is, you may or may not need a very strong product that actually has some medicinal properties to it. If you simply have finicky skin that is prone to over drying, or maybe you just want a gentler route, there are hypoallergenic shampoos that just use more natural oils and no fragrance to accomplish your goals. You can either use hypoallergenic shampoo every other day if it is a very strong formula, but there are also products that are gentle enough to use every single; so you never have to miss a wash!
15
Which Ingredients are the Culprits Causing Irritation?
There is a whole list of ingredients that can be found in hair products that may cause irritation, dandruff, and itching. While we won't bore you with the entire 100+ items list, we do want to provide you with knowledge about some of the most common ingredients, so that you can learn to avoid them in the future. A few examples of irritation inducing ingredients are:
Sodium Lauryl Sulfate (SLS) is one of the most common and harshest chemicals that your hair is introduced to on a daily basis. This ingredient is a foaming agent that is included in nearly every shampoo, and while it is great at making suds, it actually strips away the natural oils from your hair; thus causing dryness, itchiness, and flaking.
Alcohols (Ethyl, Ethanol, SD Alcohol, Propylene Glycol etc.) are extremely damaging to the hair and also very irritating to the skin. When used correctly, such as with natural alcohols found in coconut of vegetable oils, the alcohol can actually condition and strengthen the hair. But with these synthetic alcohols, hair tends to become very dry and brittle.
Fragrance while being much loved, synthetic fragrances are a huge cause in sensitive skin irritation. While natural fragrances like essential oils are perfect acceptable and not harmful at all, there is an extensive list of harmful fragrances that are used in our products all the time (see here). A few examples would be Citral, Eugenol, Linalool, Methyl-2-Octynoate, and Phenoxyethanol. If you notice, a lot of these names end in "ol" which is an indicator of alcohol. This is why they can be so damaging to the hair and skin. Always be sure to check the ingredients list, even of things that say unscented or fragrance free. Sometimes that just means there is no detectable odor, but the fragrance chemicals may still be there!
Silicone or petroleum products may be designed to be moisturizing agents, but they are actually a big cause in allergic irritations that occur on the scalp. This is because not all silicone products may not be water soluble which then leaves your scalp coated in a layer of oil. That layer will then prevent the skin from being able to breath properly, thus leading to trapped sweat which will dry the scalp and even bring on eczema or psoriasis.
16
How to Apply Hypoallergenic Shampoo
Each product may have a different recommended method on how to use their shampoo. If it a stronger product that is intended to treat an already existing issue, it may be best to use the product every other day in order to give your scalp a bit of a rest in-between. Other products are gentle enough for everyday use, and are more geared towards strengthening the hair or balancing out your skin's natural pH.
No matter what type of product you are using, most hypoallergenic shampoos use the "a little will go a long way" slogan. If you use too much of the product, it may weigh your hair down or dry it out too much depending on its makeup. The best thing to do would be to carefully read the instructions and recommended use on the bottle, as well as speak to your doctor about the best way to use the product for your individual needs. Doing so will ensure that you don't over-use the product or cause more harm than good. Generally speaking, most hypoallergenic shampoos and conditioners should be gentle enough not to cause any problems, but it would be best to understand how to use the product to your advantage so that your hair can be its very best!