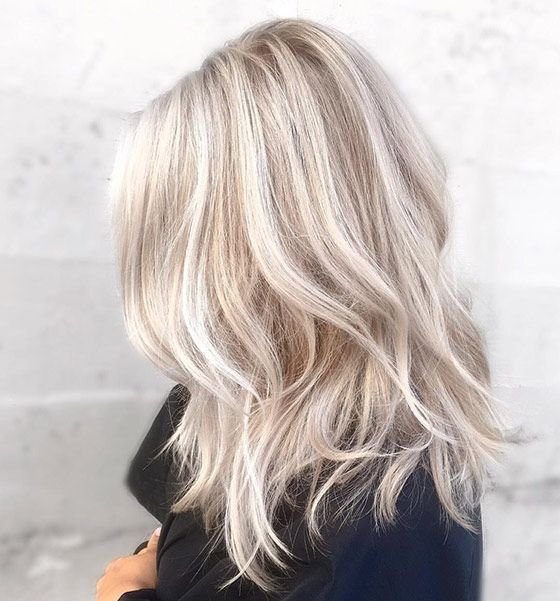 Icy Blonde Hair Color Ideas
If you are looking for a vibrant new hair colour for the summer then look no further than icy blonde. White, platinum and silver shades are blonde are perfect for the summer months, looking so bright and beautiful when the sun shines upon it. You may think icy blonde shades will just work with olive and tanned skin tones, it can look really beautiful with paler skin tones too. Just discuss with your stylist which colour would be best for you. Get inspired with some of our favourite icy blond hairstyles.
You can now see how versatile icy blonde hair can be – from smokey cool shades to bright white blonde, to silvery blonde and the warmer platinum blonde. If you don't want to go for an overall colour, you can go for some fine or chunky icy blonde highlights to brighten up your natural colour. Alternatively, you could go for a ombre or balayage styles, which will still look great when roots grow in.
Icy blonde tones also look amazing with pastel hair colours. Why not experiment with a little bit of extra colour. Use some temporary dye or hair chalks to add some streaks of complementing colour, such as lilac, lavender, powder blue, pastel pink, and grey. The best thing about them is that you can wash the colour out and jazz up your icy blonde hair in a completely different way the next day.
Keep your icy blonde hair looking bright and beautiful all summer long by keeping up a regular colour care regime. Invest in a purple-toned shampoo that will counteract any brassy or yellow tones in your hair, keeping it looking gorgeous, as well as helping preventing too much fading.
Do you think icy blond hair will be something you will be embracing this summer? It is very tempting.