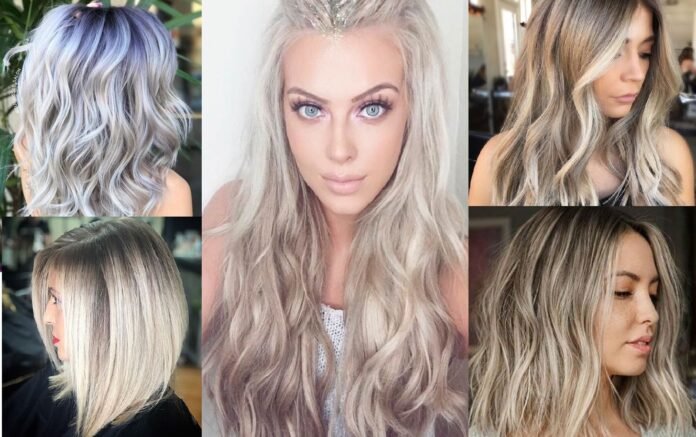 Advertisement
Ash Blonde Hair Colour Ideas and Looks
There are lots of unconventional hair colours that are on trend at the moment, such as periwinkle blue and lilac purple. As great as they are, these hair colour trends do come and go. If you want to colour your hair a shade that will always be on trend, why not try and ash blonde? The smokey tone of blonde is incredibly versatile and works well with all skin tones. Plus it will take other colours well, so you can add temporary touches of pink, blue, and purple etc. if the mood takes you. Get some hair colour inspiration with some of our favourite ash blonde hair looks.
Advertisement
As you can see, ash blonde hair is beautiful and if you want to keep it that way, you need to care for it in the right way. There are a number of things you can do to keep your ash blonde hair looking bright and beautiful, they include:
Blonde hair can be more brittle than others so it is important to protect it from the elements, particularly the sun. Use a sun protection spray for your hair to keep it looking healthy and hydrated.
Try to wash your hair less as this can really contribute to the fading of your ash blonde. Try and stretch the days between washing with dry shampoo.
Invest in a haircare regime that is tailored specifically to blonde hair and once a week use a purple-toned shampoo as this will counteract any brassy tones.
Finish washing and conditioning your hair with a cool rinse. This will close the cuticles which will help to prevent colour fading, as well as promoting shine.
So, now you know how easy it is to care for ash blonde hair, will you be taking the plunge this summer?