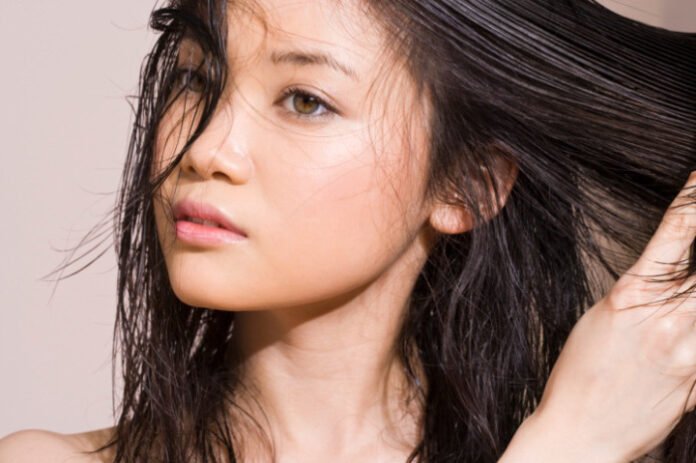 Best Shampoo for Greasy Hair
If you have greasy or oily hair that refuses to be tamed, there are many shampoos (liquid and dry) for oily hair that are great for taming, detangling and degreasing. We have reviewed 15 of the best shampoos for oily hair to help you find a product that will help rejuvenate your hair and put a little spring in its step. Read on to see which shampoos are the best for oily hair, what is the cause of all the extra oil, and what you can do to help tame the extra oiliness. So let's get started!
Best Liquid and Dry Shampoos for Oily Hair Reviews
1
Bumble and Bumble Pret A Powder Shampoo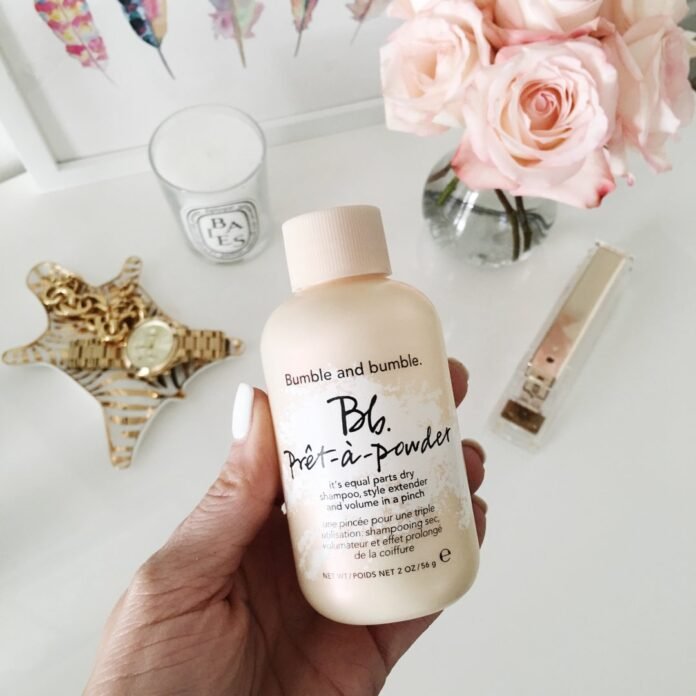 This fancy powder shampoo by Bumble and Bumble is a hybrid powder that locks onto oil and completely absorbs them without leaving any type of residue behind. It is lightweight, adding texture and volume to the hair all while removing that greasy feeling. A large portion of the ingredients consists of natural starches and clay that helps to absorb the oils and add oomph to your luscious locks. This is a great styling tool as well as quick shampoo that will make even the greasiest of hair feel fresh with the slightest of ease.
What We Love
Natural starches and clay for absorbency
Great for all hair types
Subtle smell
A little goes a long way
Sulfate and sodium free
Dislikes
A little difficult to apply
2
Fekkai Apple Cider Shampoo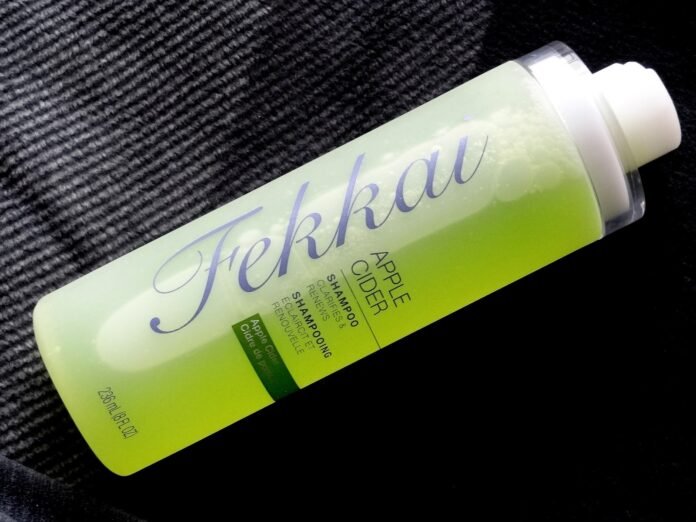 Scented by fresh apple and pear, Fekkai Apple Cider Shampoo is a silicone-free product that is designed to cleanse and purify the scalp while removing any buildup. This shampoo is a great every other day cleanser for oily hair. Oils build up over time due to toxins and hair product that can block the follicles of the scalp. So, by using a product like Fekkai Apple Cider Shampoo, you can gently cleanse your hair and give it a fresh start once again. It is important to use this type of shampoo sparingly, as too frequent use can offset the pH balance of your hair and actually increase the oils instead of clearing it up. If you are on a budget, this is a great product that is effective and still affordable so it would definitely be worth checking out.
What We Love
Uses essential oils for nourishment
Cleans overworked hair efficiently
Safe for color treated hair
Silicone-free
Dislikes
Only for every other day use
3
Neutrogena Anti-Residue Shampoo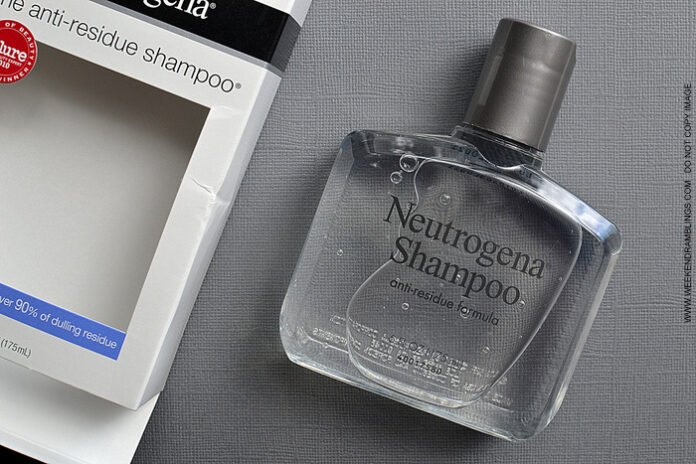 This budget-friendly shampoo is a once-a-week treatment that is specifically designed to boost volume and instantly remove up to 90% of residue on the scalp. Neutrogena Anti-Residue Shampoo is paired well with your favorite shampoo and has a clear formula that is free of artificial dyes and colorants! On top of this, the fashionable 6 oz. bottle looks great on any counter top and will definitely give your shower a spa-like atmosphere. If you are looking for a shampoo with a great lather, gentle formula, and a fresh subtle scent, then you may like Neutrogena's shampoo for multiple reasons. Great for all hair types (color treated included), this shampoo will bring the life back to your dull locks in no time. Just be sure that you follow the instructions carefully so that you don't use this once-a-week treatment incorrectly.
What We Love
For all hair types (colored and thin included)
Gentle formula
Instantly removes %90 of dulling residue
Once-a-week treatment that pairs well with regular shampoo
Defeats dandruff for the week
Dislikes
4
Amika Perk Up Dry Shampoo – Best Dry Shampoo for Oily Hair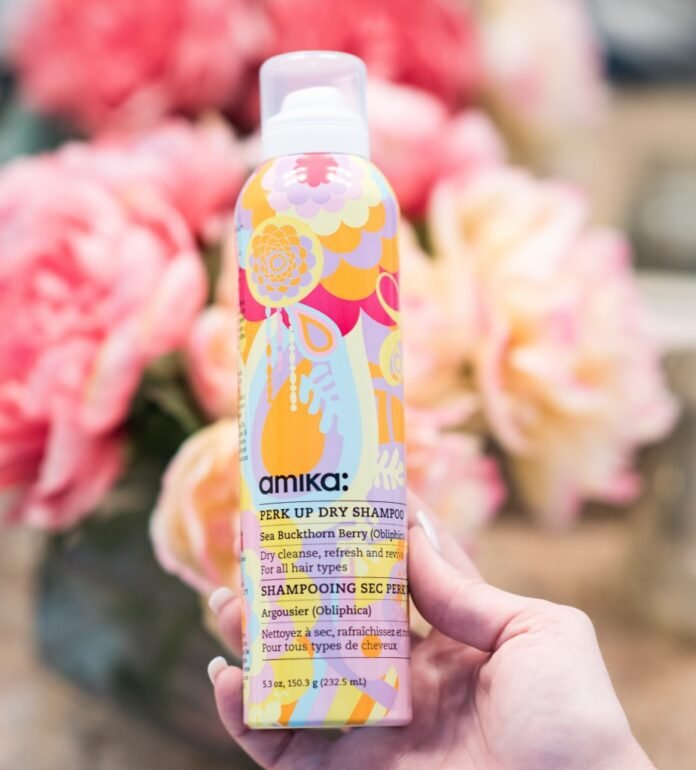 While this product may be a little bit pricey, the colorful bottle of Amika's Perk Up Dry Shampoo isn't the only thing that will steal your heart when you use it. This dry shampoo may just become your new best friend with a super light formula that will free your hair of an oily appearance without leaving a white residue behind. Throw in the fact that the Perk Up dry shampoo is free of parabens, sulfates, phthalates and smells great to boot you know you've got a real winner. The only downside (like with a lot of dry shampoos) is that you may need to use a lot of the product in order to deal with the grease, depending on how oily your hair is. However, once you see how great this product makes your hair look, you won't mind buying a second bottle once the first one is empty.
What We Love
Paraben, sulfate, and phthalate free
Great, subtle smell
Lightweight
Leaves no residue behind
Dislikes
Need a lot of the product
5
Maple Holistics Shampoo for Oily Hair & Oily Scalp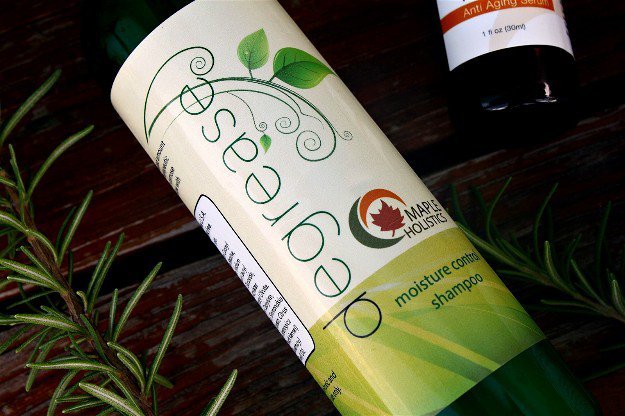 Whether you are a man or a woman, it doesn't matter with Maple Holistics Shampoo for Oily Hair. This formula is a natural dandruff and itchy scalp treatment that will help to tame that oily scalp for good. As a degreasing shampoo, this product will remove any oil and grease that is left on the scalp, which is the main culprit for limp hair and dandruff build up. While such a shampoo does remove the excess oil, it won't completely strip your hair! Natural lemon essential oil will help to restore a healthy sebum amount on your scalp as well as balance out the pH of your skin in order to decrease extra oil production. So, if you are looking for a great gentle and effective daily shampoo that can be used to not only treat, but also prevent, oily hair then you may fall in love with Maple Holistics Shampoo.
What We Love
Natural lemon essential oil helps to balance pH
Gentle and effective formula for everyday use
Removes oil and grease build up on the scalp (treats dandruff)
Jojoba and rosemary hydrates hair follicles so hair isn't stripped
Hypoallergenic for sensitive skin
Dislikes
6
Psssssst Instant Spray Dry Shampoo For Oily Hair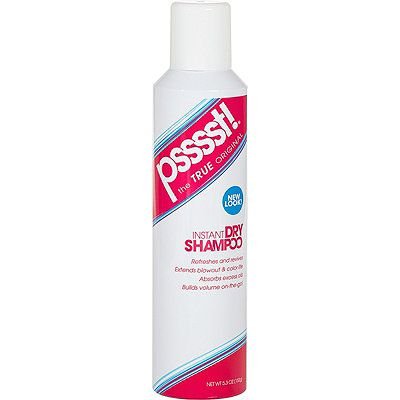 With a name like Psssst, this instant spray shampoo is definitely out to capture your attention! If the name doesn't do it, then the fact that this affordable hairspray comes in a set of three certainly will. For anyone who has really oily hair, you may know that having a constant supply of dry shampoo on hand is a must. The Psssst Dry Shampoo is a great option to have because it is lightweight and extremely effective in soaking up sweat and oil with a talc-free formula. If you have oily hair, this is definitely a product you will want to have in your arsenal. The only downside is that a white residue may be left behind after using this product; however, a quick brush through should get rid of the problem.
What we Love
Lightweight
Talc-free
Available in pack of 3 (still affordable)
Subtle scent
Dislikes
May leave white residue behind
7
Honeydew Natural Oily Hair Shampoo with Organic Essential Oil Formula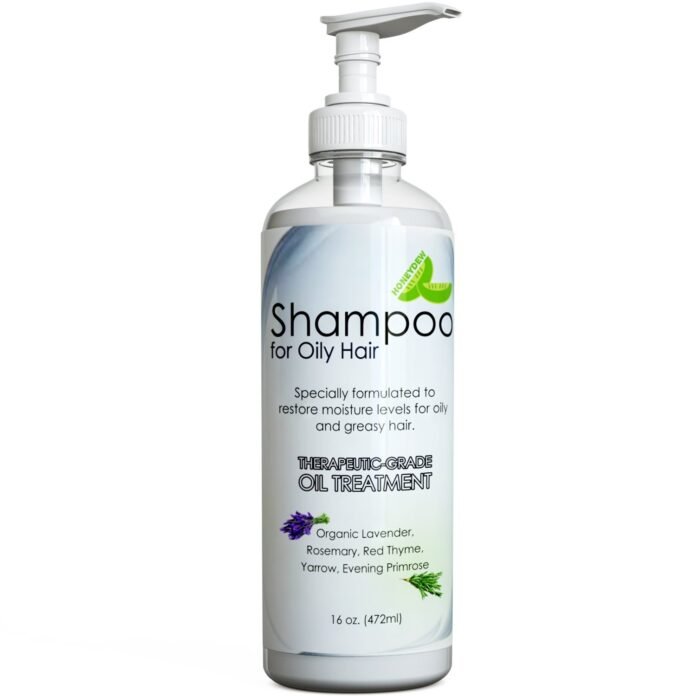 If you love essential oils, then you are bound to love Honeydew's Natural Oily Hair Shampoo. It contains essential oils such as Yarrow, Rosemary, Lavender, and Red Thyme, all of which have excellent properties for the overall health of your scalp and hair. The Lavender is wonderful for nourishing the hair, as well as giving the shampoo a lovely natural scent. The Rosemary is perfect for promoting hair growth by renewing cells. And Yarrow regulates the glands of the scalp which produce oil. All of these oils work together to give you a natural shampoo that will help to reduce extra oiliness and bring life back into your hair.
What We Love
Natural essential oil blend
Complex formula nourishes hair while treating damaged scalp
Paraben, cruelty, and sodium free
Great for all hair types (color treated included)
Pairs well with any conditioner
Dislikes
Takes a few uses for any effects to be seen
8
Amaze Daily Shampoo for Oily Hair and Oily Scalp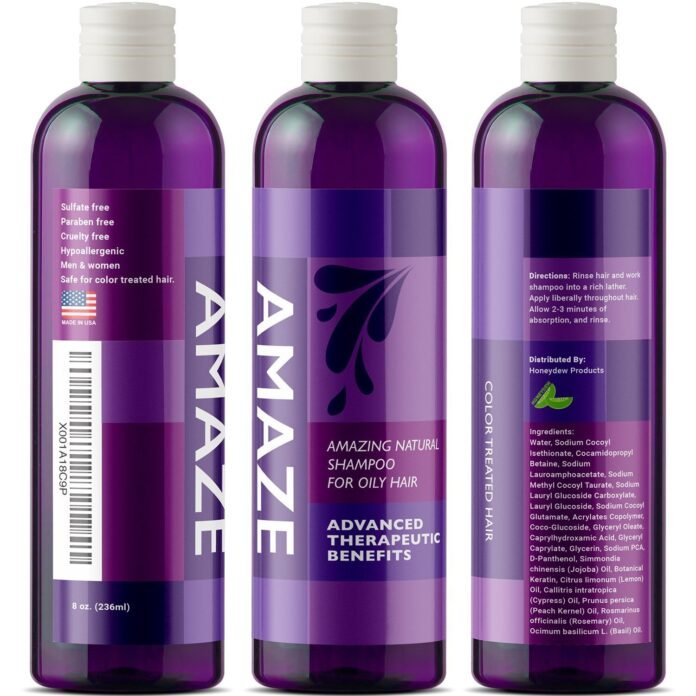 Amaze Haircare presents their Daily Shampoo for Oily Hair and Oily Scalp. This product is a natural treatment that uses essential oils to get rid of oily hair and itchy scalp quickly. Botanicals are included in the formula to help promote scalp health and boost circulation for healthy hair growth. If you are looking for a formula that is more natural and yet provides your hair with the cleansing properties that it needs, the Amaze Haircare shampoo may be the perfect fit for you. The only thing to remember is that everyone's hair is different, and what works for one person may not work for another. Follow the instructions and if your hair gets worse, try to change your routine to every other day.
What We Love
Use of essential oils and natural botanicals.
Sulfate, cruelty, and paraben free
Gentle formula
Great for all hair types (color treated included)
Dislikes
Works best on medium to light oily hair
9
Desert Essence Organics Hair Care Shampoo for Oily Hair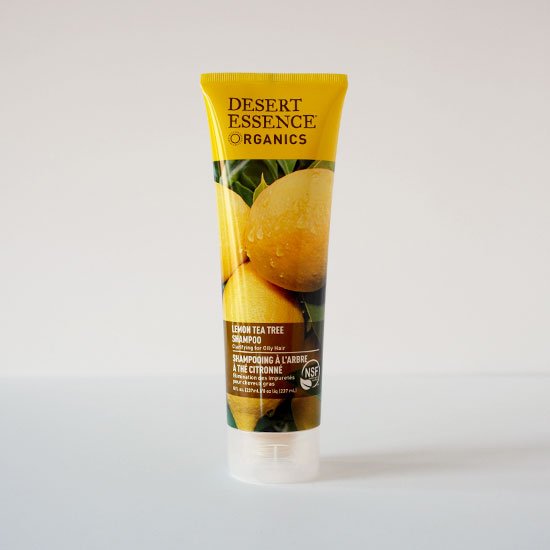 With a sunshine yellow bottle and a lemon tea tree oil scent, the Desert Essence Organic Hair Care Shampoo is ready to help you conquer your oily hair. The formula contains lemon and tea tree oil to loosen and dissolve the extra oils setting on your hair. To help strengthen and protect your hair, organic maca root extract is included into the formula; all of these natural oils are excellent for removing built up products and oil without stripping the hair completely. In this way, you can revitalize your scalp and hair in a healthy manner and bring back the bounce and shine that you love.
What We Love
Maca root, lemon, and tea tree oils
Removes excess oil without stripping the hair
Lovely, subtle scent
Good lather
A little goes a long way
Gentle formula
Dislikes
Best used with conditioner, may dry scalp
10
Matrix Biolage Normal Clean Reset Shampoo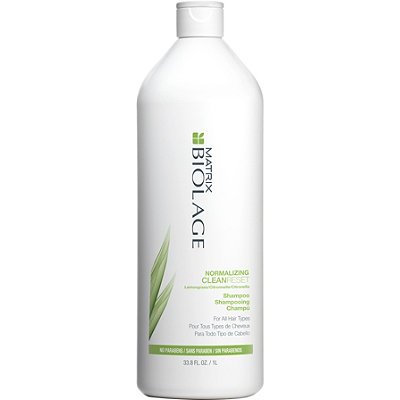 The Matrix was a great movie, but this Bioloage Normal Clean Reset Shampoo is next level. With a formula that is designed to make your hair bouncy and soft, this shampoo is paraben free and equipped to normalize both the hair and the scalp. While this product is not sodium free, if you do not have overly sensitive hair, that shouldn't be an issue. Just keep in mind that all products work differently from person to person and instructions should be followed carefully in order to ensure optimum results. This shampoo pairs well with any of your favorite conditioners.
What We Love
Paraben free
Normalizes hair and scalp
Can be used daily
Pairs well with any conditioner
Does not leave coating or residue on the hair
Dislikes
Contains chloride free
May be drying
11
Paul Mitchell Clarifying Shampoo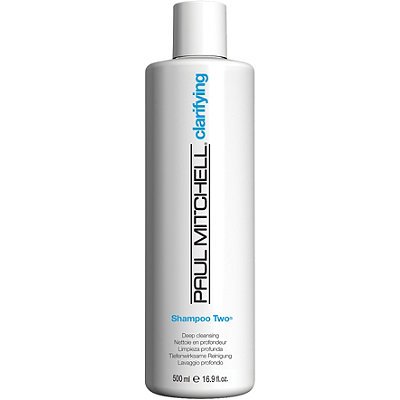 As a clarifying shampoo, this Paul Mitchell product is designed to deeply cleanse your hair and scalp in order to free any clogged hair follicles that may be causing oily hair and itchy scalp. On top of this, the shampoo helps to actually minimize oil production so that your hair will get less and less oily over time. If you are looking for a long time solution to oily hair, this product may be the perfect fit! It is affordable, makes your hair feel fresh and clean, and brings back a light bounciness. This product works on all hair types and can be used weekly in order to achieve the results you are looking for.
What We Love
Gentle and effective
Helps to slow down oil production
Deep cleanses the hair and scalp
Great for all hair types (except for color treated)
Dislikes
Contains sodium chloride
Contains Sulfate
May strip out colored hair
12
Apivita Propoline Balancing Shampoo for Very Oily Hair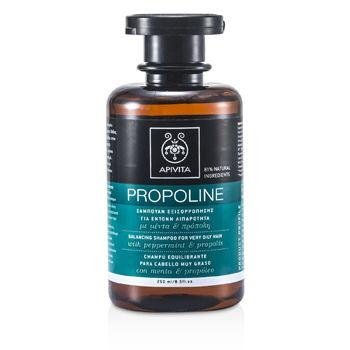 If you have incredibly oily hair, then you may not be able to live without the Apivita Propoline Balancing Shampoo. The formula contains peppermint oil and propolis extract, which is a resinous mixture that is created by bees when wax and saliva is mixed together. Both of these ingredients are key ingredients in promoting healthy hair growth! If you are someone who is looking for a shampoo to help oily, thinning hair, then you will definitely want to check out this balancing shampoo. It will clean the scalp and hair without irritating the skin, allowing your hair to be the healthiest and fullest that it can be.
What We Love
Helps to promote hair growth with natural elements
Builds protective shield against environmental damage
Lightweight
Great for all hair types (colored included)
No parabens or sulfates
Dislikes
13
Aveda New Shampure Dry Shampoo
This dry shampoo by Aveda is a little bit different than the traditional spray can versions that everyone loves. Aveda has created a dry shampoo that instantly refreshes the hair with a very fine mist of dust and a subtle, fresh aroma. To use this unique dry shampoo, simply tip the bottle over and allow the dust to settle into the cap, then turn the cap to expose a nozzle and gently squeeze the bottle to allow the dust to puff out onto your hair at the roots. Massage the powder into your scalp and then style away! You will have fun using this product and it does a great job at absorbing extra oils and sweat out of your hair.
What We Love
Long lasting
Cleansing and volumizing
Convenient application
Gentle formula
Great for all hair types (color treated included)
Subtle aroma
Dislikes
14
TRESemmé Shampoo, Purify & Replenish Deep Cleansing
If you want a quality product that is still extremely affordable, then TRESemme is definitely the way to go. Their Purify and Replenish Deep Cleansing shampoo is great for gently removing buildup, residue, and oil from the scalp without stripping the hair. Its formula is enriched with vitamin C as well as grapefruit and lemon extracts, all of which help to strengthen and nourish your hair. While this product does contain sodium chloride, there are no parabens in it and this shampoo will be a great budget-friendly option for those who want to get salon quality cleaning for their oily hair.
What We Love
Enriched with vitamin C, Grapefruit, and Lemon
Gentle formula
Great for all hair types (color treated included)
Subtle smell
Paraben free
A little goes a long way
Dislikes
15
L'Oréal Paris Hair Expert Extraordinary Clay Shampoo
When you are removing oil from your roots, it is so important to keep the rest of your hair hydrated so it doesn't become damaged. The L'Oréal Paris Extraordinary Clay Shampoo does exactly that, by clearing your roots of extra oil build up while ensuring that the tips of your hair remain fully hydrated. When using this shampoo, you can expect up to 48 hours of purified roots and hydrated ends, with a healthy and lightweight feeling for your hair. On top of all this, the shampoo is really affordable, so if you are on a budget you can still get an excellent deep clean without breaking bank!
What We Love
Subtle smell
Purifying and hydrating
A deep clean without stripping the hair
48-hour effectiveness
Great for all hair types (color treated included)
Dislikes
May make hair heavy depending on natural oil level
Oily hair can be a real pain in the butt, am I right? While we know a lot about why some people suffer from fizzy hair or damage, a lot of people may not realize why their hair is so greasy. More often than not, it is just the natural state of the hair; some people have dry hair and others do not. Everybody has specific glands that create oil to moisturize the hair called sebaceous glands. The sebum that these glands produce help to keep the hair healthy, but sometimes the glands get a little carried away and create too much; this is what causes oily hair. People that tend to have oilier skin are more likely to have oily hair. Your hair type can also be a reason for oily skin to appear, as thick, curly hair tends to hold oil closer to the scalp due to uneven distribution. This can be a frustrating situation, but thankfully, there are ways to deal with oily hair.
17
How to treat oily hair and How to make hair less oily
Did you know that you can actually train your hair to be less greasy? Well you can! It may take a little bit of time, but it's doable. Here's a lay out of what your week should look like if you want to retrain your hair.
Day 1: Cleansing Shampoo is going to be your first step because you want to get rid of all that built up oil! Use a good oily hair shampoo like we reviewed earlier to get a good solid wash.
Day 2: Dry Shampoo is an excellent alternative to regular shampoo. It isn't always good to wash your hair every day and dry shampoo will still help to keep the oil to a minimum while you give your hair a break.
Day 3: Leave it Be and just let your hair rest. There's no need to wash or worry about it. If your hair is really bad, you can disguise it with an up-do or a bit of spray, but don't overdo it.
Day 4: Apple Cider Rinse is a great way to reset your hair without the use of shampoo. You've been keeping your hair shampoo free this far so keep it up! Run a handful amount of apple cider vinegar through your hair in the shower and rinse it out thoroughly. This will help to balance your pH and remove any buildup.
Day 5: Wash Day is when you can once again use shampoo and start the whole four-day process over again. Be sure to touch your hair as little as possible throughout the day and keep the routine up until you have trained your hair to be less oily!