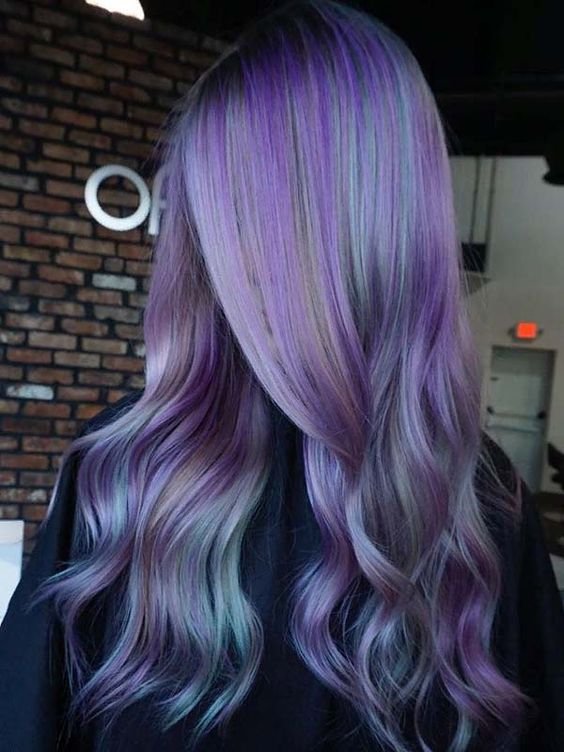 Blue and Purple Hair Color Ideas
With sunny weather coming soon, one might be seriously tempted to play with their hair color to celebrate brighter and warmer days, birdsong, and flowers. We know we are. And why not? Having fun and eye-catching hair is always A-plus in our book. And with festival season coming up, you have all the more reason to dye your hair all the colors of the rainbow. And that is why we came up with a fun list of blue and purple hair color ideas for you guys. Why blue and purple? Well, why not? Read on!
As with everything that is related to hair color, we should make sure that the color tones that we choose compliment our natural skin tone. This makes for a more flattering look as some tones can be too overpowering, and others are just downright unflattering.
If you have set your heart on a certain color scheme and style but unsure which tone will suit you best, always consult with your colorist. They are learned professionals who have studied the craft, and will most certainly not let you out of their salon looking like a hot mess. You are, after all, a walking advertisement for their business. Moreover, the beauty of the hair color is also greatly dependent on how you style and care for your hair. A well-maintained mane is essential to make the colors stand out.
And speaking of maintenance, with these colors that are far from anybody's natural color, it would take a bit of work to sustain the vibrancy and the consistency of the colors. It is greatly recommended to use sulfate-free products, like shampoo and conditioners. It is also advised to not use warm water when washing hair, and not wash hair often, as this can easily strip the color off your hair. On top of that, daily washing can also strip your hair of its natural oils, thus resulting in dry and frizzy hair. In days where you don't wash your hair, dry shampoo can be used as a substitute.