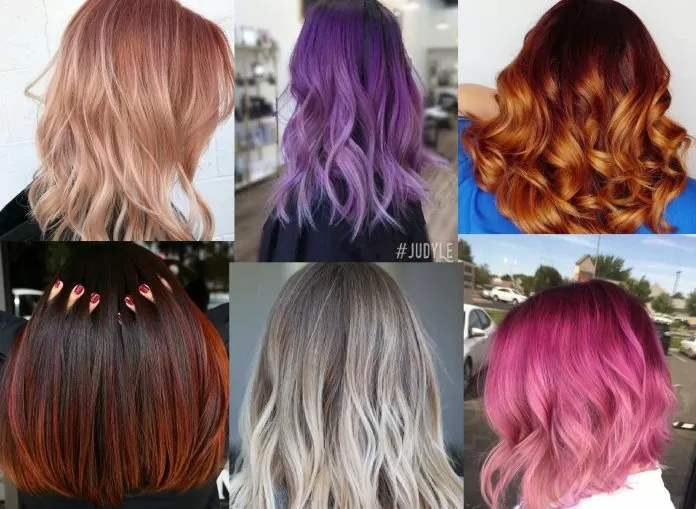 Advertisement
Color Melting Hair Technique
First, there as the ombre, the hair coloring technique where there was a clear distinction between the two different hair shades. Then, there was the balayage, which offered a more subtle graduation between two tones, by adding a few highlights. Now, there is the color melt hair technique.
This new hair coloring technique smoothly blends the two tones of hair so there is no harsh line between the darker and lighter colors. As the name suggests, one color melts into another with a seamless transition. This creates a natural effect, even if your chosen hair colors are not natural.
To create such a natural and smooth blend between the lighter and darker tones, often a number of different colors (at least 3) are used. This means that you probably should trust your stylist only with the color melt technique unless you are a very skilled home colorist.
Get all the color melt inspiration you need with my selection of some of the best takes on the new hair color trend.
Advertisement
So, what do you think of the color melt technique? Do you think you may opt for a melt next time you go to the salon instead of an ombre or a balayage? As the blend between the colors needs to be smooth and seamless, you will definitely get the best results if you go to your hair colorist for your melt.
But, there are things that you can do to make sure your color melt looks its best for as long as possible. We have said it before and we will say it again, invest in a good hair care regime, specifically designed for colored hair. Shampoo and condition your hair a few times a week and treat your hair to a deep conditioning mask (for colored hair) every ten days.
Use as little heat as possible when styling to keep your hair looking its healthiest and to prevent any extra damage. If you are fond of a curling or straightening iron, make sure you always use a heat protection spray before styling.
Trust us, it really will be worth it if you look after your color melt hair properly.