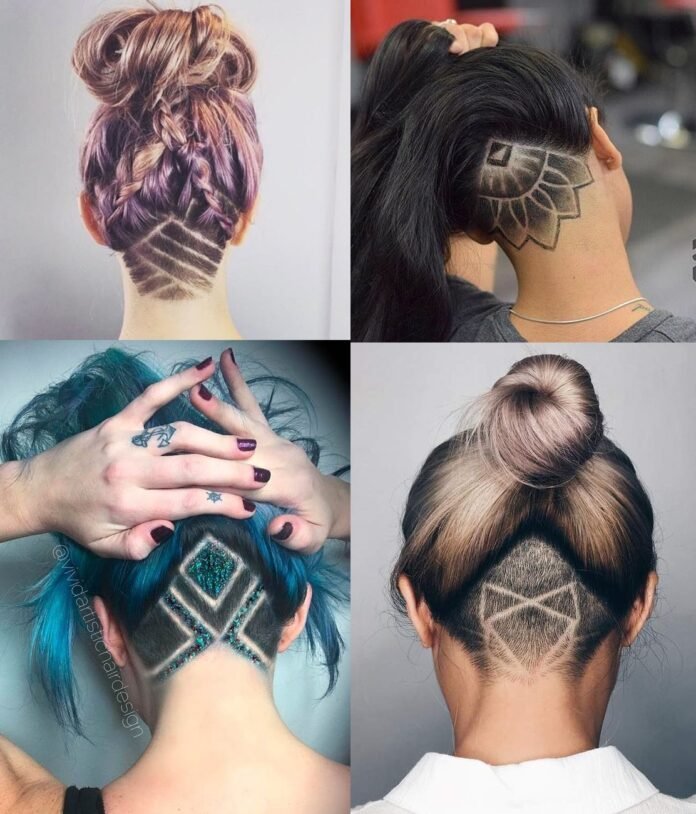 Nape Undercut Ideas
A few years ago, shaved sides were in style, but this has been taken over by the nape undercut. The undercut at the nape of the neck has undergone a bit of a style revolution. No longer is it just a way to add shape to a style to a cut, or to take some weight out of thicker hair. These days it has become a stand out feature of hairstyles, with super sharp edges or intricate designs shaved into the nape undercut, also known as a hair tattoo. If you fancy trying out this super fresh and edgy style, take a look at some of our favourite nape undercut hairstyles
Advertisement
So, now that you have seen how versatile and varied the nape undercut can be, you might be considering embracing the style. If you are still wavering just a little, wondering if the undercut is a little too dramatic for you, check out all these great reasons to embrace change.
What is so great about the undercut is that the possibilities are endless. With a skilled stylist with a steady hand, there is no limit to the design of your undercut. You can go simple with just a neat and plain undercut, or you can go for an intricate design with geometric lines, gorgeous curves, or a little bit of whimsy. Plus, when it comes down to it – no matter the length or thickness of your hair, the nape undercut will suit you.
You can also get creative with colour, hair paint, and glitter. Dye your undercut a contrasting colour or a range of colours to show off some personality. Or if you fancy adding an extra touch of temporary fun to your hair tattoo, you can use hair paint or glitter in whatever colour may suit your mood. Of course, you may need a friend to help you with this, but that just adds to the fun.
If you have shorter hair, you can always show off your nape undercut,as it is a visible part of your hairstyle. If you have longer locks, then you can choose when to show off your cool undercut design. When you hair is down, your locks will cover it, but when you scoop your hair up into braids, or a messy bun, you style takes on a completely different look. How cool is that?
As hair grows on average at about 1.5 to 2 cm a month, to maintain your undercut you will probably need to visit the salon after about 3 weeks to neaten up your design. Or, if you fancy a change, you could change the design of your nape undercut and try something different. That is another big plus point of the nape undercut, you can change up your style regularly and if you don't like it, or have a change of heart, you can hide it with longer locks or shave it off and start again a short time later.
With summer approaching, the nape undercut is a great hairstyle choice. It fits in with the fun, festival vibe that summer brings and it will also keep you nice and cool when the temperature rises…just don't forget the sun cream.