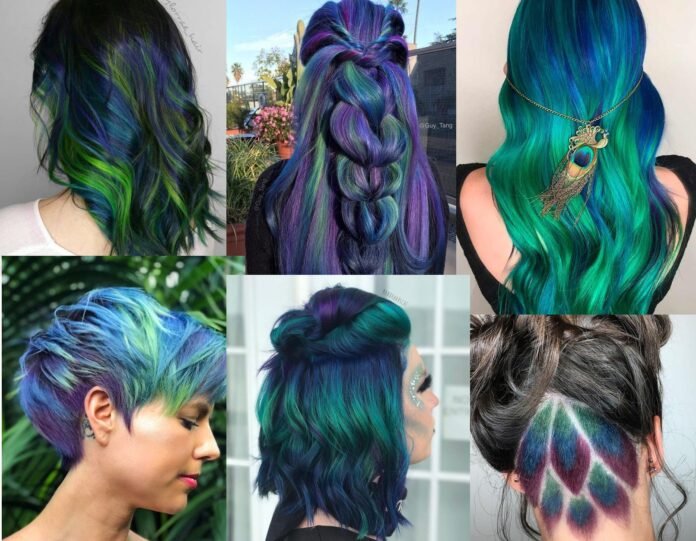 Advertisement
Peacock Hair Color Ideas
One of the latest and biggest hair color trends is peacock hair, and yes, it is exactly what it sounds like. All the beautiful colors of a peacock feather – purple, blue, teal, and green – are combined to create such an eye-catching look, whether you go for all-over color or some subtle highlights. You can choose vibrant peacock colors, something a little darker, combine the colors with your natural tone, or try pastel shades…there really is so much scope for experimentation. So, why not get inspired by all of our favorite peacock hair color looks.
Advertisement
How great is peacock hair? The colors are so dreamy and vibrant and you should take care of your hair properly so they stay that way. A good color care shampoo and conditioner will help to prevent your color from fading too quickly, as will only washing your hair when you need too. Furthermore, since it is summer you will need to protect your hair from the sun, which can also contribute to color fade. Invest in a sun protection spay for your hair and give your peacock locks a quick spritz before you head out in the sun to keep those gorgeous colors brighter for longer.
If you want to just try out the peacock hair trend on a more temporary basis before you commit to it, hair chalks are perfect. You can experiment with just a few different peacock highlights through the tips or you can go over the top with it, knowing that the colors will wash out. If you love how the tones of purple, blue, and green look, then you can head to the salon and get something more permanent.
Do you think you will be trying out peacock hair this summer?