Although long hair is traditionally considered more feminine than short styles, there is nothing that screams confident woman more than a pixie haircut! There are many different pixie haircut styles, but generally speaking, a pixie haircut is a short crop in which the longest hair length does not exceed more than a few inches. There are a lot of reasons a woman might choose to sport a pixie haircut, ranging from practicality to simply wanting to make a spontaneous change. Pixie haircuts are a great choice for women who like the idea of spending less time and money on hair styling. However, they may not be the best choice for women who enjoy the versatility of being able to create a ton of different looks with longer hair.
Who Can Pull Off A Pixie?
Like all haircuts, there are certain face shapes that are more flattered by pixie cuts than others, but any woman can pull of a pixie cut if she is confident in her hairstyle choice. Kind of like high heels, the beauty of a pixie cut can easily be diminished if the woman wearing it is uncomfortable. If you enjoy having longer hair as a security blanket, you may struggle to wear a pixie cut since you won't have a curtain of hair to hide behind. However, if you are confident and ready to put the focus on your smiling face, a pixie cut may be the perfect hairstyle for you!
Types of Pixie Haircuts For Women
Pixie haircut with bangs

Pixie haircut with side swept bangs

Pixie haircut for wavy hair

Pixie haircut for curly hair

Pixie haircut for black women

Pixie haircut for thin hair

Pixie haircut for thick hair

Pixie haircut for round faces

Pixie haircut for square faces

Pixie haircut for long faces

Pixie haircut for oval faces

Pixie haircut for heart shaped faces

Pixie haircut with shaved sides
How to Tell If A Pixie Haircut
 

Will Look Good on You
As we said before, the most important factor in determining whether a pixie haircut will look good on you is whether you have the confidence to pull off a bold short haircut. Pixie haircuts put your face on full display, so if you like to use your hair to cover features you are self-conscious about, a pixie cut may not be the best choice for you. If you are ready to take the plunge, the most important thing to think about when deciding on the most flattering pixie haircut for you is your face shape.  
If you have a round face, there are two types of pixie haircuts that are extremely flattering on your face. The first is a graduated pixie cut with side swept bangs. The graduated pixie cut is a great choice for you because the graduated layers help to create angles and volume on the top of your head. The angles, volume, and side swept bangs help to balance out the roundness of your face and create a polished look. The second most flattering pixie hair look for round faces is the pompadour style. This style usually has shorter, or shaved sides, and longer hair that is teased and swept back across the crown. This haircut lengthens your face which helps to counter the roundness of your jaw line and cheeks.
If you have a long face, or a heart shaped face, your best bet is a pixie cut with bangs that fully or partially cover your forehead. A popular choice is wearing choppy bangs that only come down an inch or two down your forehead. This cut will help disguise a larger forehead and add more balance to your face shape. Square faces look best with pixie cuts that create a rounded shape at the top. Layers that are longer on the side and shorter on the top will help to balance out your strong jaw and soften your overall look.
Trendiest Pixie Haircut Styles 2016
Pixie haircut graduated layers and side swept bangs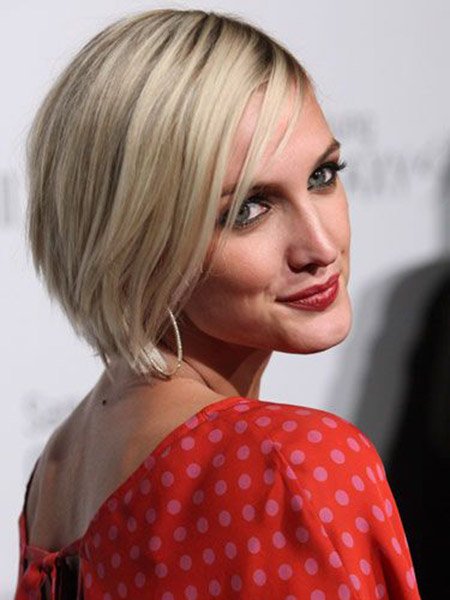 Graduated layers and side swept bangs create a lovely angled pixie cut that is very flattering on all face shapes, but particularly round faces. The graduated layers start shorter at the bottom and get progressively longer towards the top in order to create volume and body.
Pixie haircut with full forehead bangs
Having bangs when you have a pixie haircut is a great way to enjoy short hair while still enjoying a bit of facial coverage. The bangs can help make the haircut look a bit more feminine and flirty, and allows for more style versatility since you can play around with parting your bangs or even sweeping them back into a voluminous pompadour.
Short Pixie haircut with an undercut 
The undercut pixie haircut has been super popular recently and shows no sign of stopping its style domination! Thanks to popular celebrities like Scarlett Johansson and Ruby Rose, the undercut has become much more mainstream and is no longer an alternative haircut that you would only see in a punk band. The undercut pixie style is when the bottom of the hair is buzzed, or cut no longer than about half an inch. The top part of the hair is kept long and swept back over the shaved part so that the shaved portion is on display. It's very popular with this style to keep the shaved portion a natural color, and to color the longer portions with a contrasting shade.   
Best Colors for Pixie Hairstyles
Pixie haircuts are a great opportunity to experiment with a bold new color since you don't have a lot of hair to play around with different styles. Bright platinum blond pixie cuts are super popular because they make a stunning and bold statement. If you've wanted to try out platinum hair, it is perfect to try it out while you have a pixie cut since your hair is free of split ends and healthy enough to withstand the harsh chemicals that are required to achieve a bright platinum blond color. In addition to platinum blond, a lot of women enjoy wearing less conventional colors like bright reds. Particularly with women who opt for an edgy undercut, it is popular to keep the shaved part dark and wear a contrasting color on the top. Some women even use hair color to create different patterns like leopard print on the shaved portion. Having said all of this, for those women who think that sporting a pixie cut is bold enough for them, the same color guidelines apply to pixie cuts as any other hairstyle. You should choose a color that flatters both your skin tone and features. It is especially important when sporting a pixie cut to avoid colors that wash you out, so don't hesitate to consult a professional colorist for recommendations for you.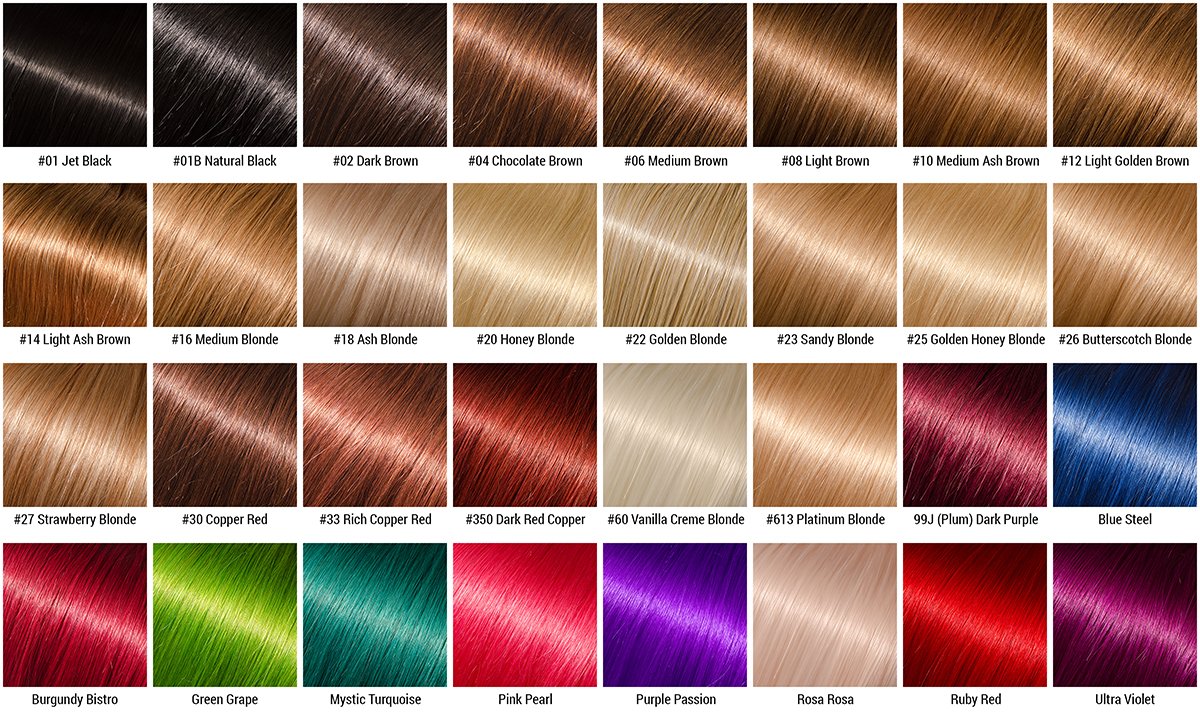 Celebrity Pixie Haircuts 2016
Scarlett Johansson: Undercut Pixie Haircut with Bleached Top




Why we love this pixie haircut: Scarlett Johansson is known as one of the most beautiful, feminine women in the world, so some people were surprised to see her ditch her long blond curls for this edgy undercut. In spite of the fact that she is often cast in stereotypical roles as the hot girl, Scarlett has actually always had a bit of an alternative style, including having her septum pierced! It would be hard for Scarlett to find a haircut that didn't flatter her since she has such a stunning face, but we think this pixie cut suits her perfectly since it brings out her incredible facial beauty without compromising her ability to express her personal style.
Ginnifer Goodwin: Graduated short pixie Haircuts & long side bangs
Why we love this pixie haircut: Ginnifer has been rocking short hair for years, and this pixie cut is particularly lovely on her! The graduated layers build volume at the back of her head which helps to balance out the roundness of her cheeks, and the choppy side swept bangs create a flattering angle across her face. This pixie haircut would be flattering on all face shapes, but looks particularly great on girls who have round faces.
Lily Collins: Long Pixie Haircut with a side part
Why we love this pixie haircut: Lily's pixie cut is relaxed and full of volume. With a slightly long pixie cut, Lily has more flexibility to create different looks than if she had shaved portions or a tighter crop. While her hair is swept back and to the side in this particular situation, she can also play around with different hair parts and teasing her hair back into a pompadour.