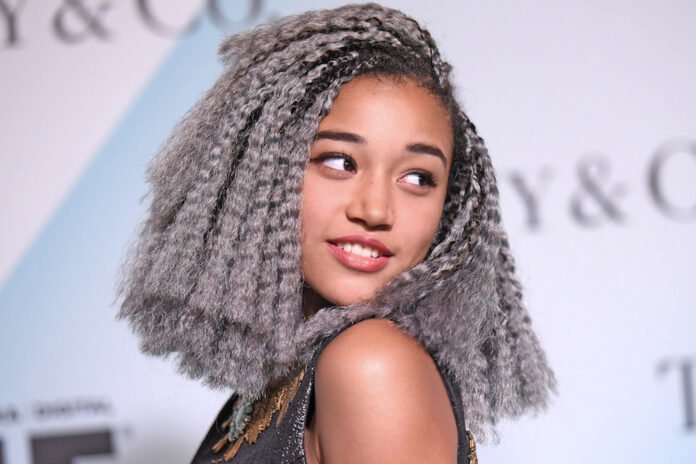 The 10 Best Hair Crimpers
Let's give a warm welcome to one of the most popular tools of the good old' 80's and 90's era! If you are missing the big, wild hair of the yester-years, then get ready to embrace the nostalgia. Crimped hair was all the rage in the 1980's and even on into the years 2007 and 2008 when Chanel models rocked the hairstyle on the runway. This unique style has made a comeback this year as well, you can see it on fashion runways and among celebrities and other die-hard fans that love the crimper to accomplish this iconic look. Whether you are looking for tight crimps or loose beachy waves, hair crimpers are the perfect tool for accomplishing either look. If you are new to the whole hair crimping business and aren't sure where to start, we have you covered with 10 of the best hair crimping irons on the market!
1
Features of the Best Hair Crimpers
We know that you are dying to get your hands on the best crimper available, but before diving into the featured tools, let's take a look at what makes a really great hair crimper. Picking a tool online, without actually being able to thoroughly inspect (or try out) the item can be intimidating, which is why we have gathered together the most important elements to look for in a hair crimper tool.
While there are a lot of elements that make up a really great hair crimper, a few of the most notable ones are:
Plate Material (Ceramic, Tourmaline)
Quality Body Material
Professional Length Cord (Swiveling)
Auto Shut Off
Quick Heat Up Time
Luckily with hair crimpers, the price range tends to be the same whether it is really good or really bad, so budget isn't too much of an issue. Just keep in mind that a really good crimper is going to have a quality material used for the plates and the body and should heat up quickly/efficiently. While it may be nice to have a really long swivel cord and auto shut off, those are just sprinkles on the cupcake. If you can find a crimper that heats well and won't break easily, then you are good to go!
Hair Crimper Reviews
2
Bed Head Wave Artist Deep Waver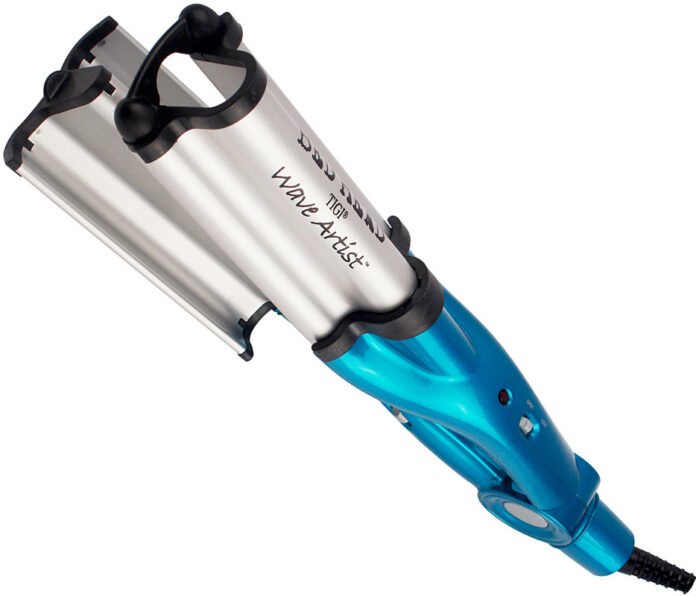 Big, beachy waves have never been easier with this gorgeous blue tool. If you are someone who loves the idea of having loose waves without much effort, then you should definitely look into the Bed Head Wave Artist Deep Waver. It does exactly what the name implies: gives your hair deep, beautiful waves. Some of the best features offered by this specific Bed Head Waver are Tourmaline and Ceramic plates that will help to reduce any fizziness, deep barrels to achieve that loose wave look, multiple heat settings, and a long swivel cord. A little trick to using this waver is to twist the hair a couple of times before putting it in the tool; this will encourage the hair to bend into soft beachy waves! This is a great tool for those on a budget who still want to get their hands on a quality item.
What We Love
Tourmaline, Ceramic plates
Deep Barrels for waves
400 degrees Fahrenheit
Multiple Heat Settings w/instant heat recovery setting
Tangle free 6ft swiveling cord
Affordable
Dislikes
3
Gold N' Hot Gold Tone Crimping Iron
If you are looking for a crimper that styles hair with no fuzz or excess frizz, then this may be the one for you! The Gold N' Hot Crimping Iron is a 2" ceramic plated tool that is lightweight and effective. It features indicator lights, gold tones on the plates, and has a quick heat time of around 2 minutes. While the Gold N' Hot is a little more expensive than some of its counterparts, it is still very affordable and well worth the price! This is because the materials are quality, and no matter what skill level you may be at, you can achieve perfectly crimped hair without too much effort at all.
What We Love
Affordable
Ceramic Plates
Size, 2" (large crimping area)
Heats quickly
200-400 degrees Fahrenheit
Dislikes
No automatic turn off
Lack of details regarding cord
4
Hot Tools Micro Crimper, 1 Inch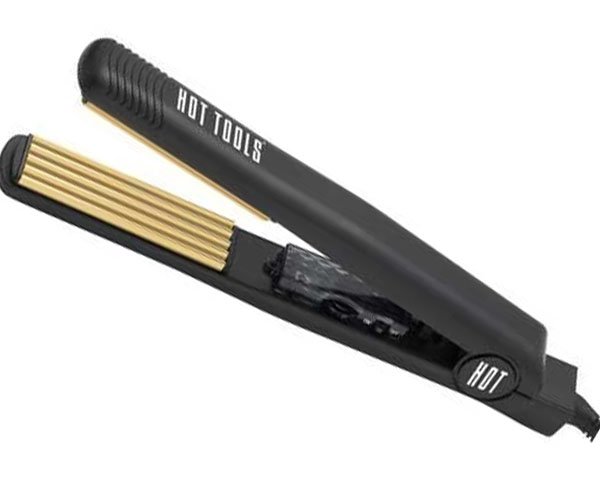 This is a hair crimper that is ideal for all hair lengths and provides delicate 1" crimps. Other great features offered for the Hot Tools Micro Crimper are a Rheostat control dial that has variable heat settings, an easy to hold lightweight design, and an 8ft long professional style cord. Throw all of that on top of the fact that this little tool heats up very fast and you have an amazing product that will give you delicate crimps every time.
What We Love
Affordable
8ft long professional cord
Variable heat settings
430 degrees Fahrenheit
lightweight
Size 1"
Heats quickly
Dislikes
5
Bed Head Totally Bent Chrome Crimper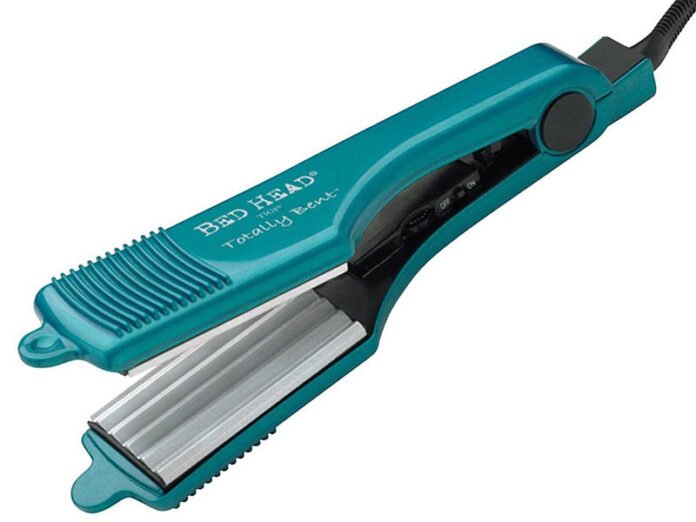 Bed Head does it again with their Totally Bend Chrome Crimper. Unlike the Bed Head Wave Artist, this crimper actually creates 2" crimps in your hair. This is perfect for those who want to touch back to the 1980's and throw some tiny waves into their locks. Featuring a cool aqua color, chrome plates, and a plate locking switch for easy storage this hair crimper has got a lot going on. The only downside is that, unlike the Ceramic plates which reduce frizz and keep hair soft, the chrome plates may be a bit more drying to the hair. This can be easily fixed by using a leave in conditioner and shouldn't deter anyone from trying out this amazing tool!
What We Love
2" crimper
Variable heat settings
Plate lock switch
Flexible cord
Heats quickly
Lightweight
Dislikes
No automatic turn off
Chrome plates
6
Blue Top Hair Waver 3 Barrels 25mm Jumbo Ceramic Hair Crimper
This funky looking crimper is ready to give you the hair style of a life time! While it may just seem like a rather odd contraption, the Blue Top Waver Jumbo Hair Crimper is actually fantastic at creating large, loose and sexy waves. Featuring temperatures ranging from 350 to around 420 degrees Fahrenheit and Tourmaline ceramic barrels, you can be sure that this tool heats up fast and does the job of curling hair extremely well. Perhaps the only low note to the Blue Top Waver is that it may have a strange smell the first time using it. But, once it's broken in, it's smooth sailing from there. Oh, and did we mention it has an automatic turn off feature after 60 seconds of not being used? Safety is key!
What We Love
Affordable
Automatic shut off
Tourmaline barrels
350-420 degrees Fahrenheit
Quick heating
Lightweight
8-ft long power cord
Dislikes
Needs to be broken in (strange smell may happen at first use)
7
Bed Head Little Tease Hair Crimper
As another fantastic miniature hair crimper, the Bed Head Little Tease Crimper 1'' is one that will definitely make you happy to have purchased it. While being affordable, this tool is travel-friendly and features 1" tourmaline ceramic plates to help reduce frizz, 400 degrees Fahrenheit, and equipped with instant heat recovery settings. All of these amazing features put into one small crimper means that you can glam up your do at any time, adding those tiny little crimps to your style. If you want to try and nit-pick the details, the only downside is that this cord is a bit shorter than some of the others. However, it does swivel, so that's convenient for avoiding tangles!
What We Love
Affordable
1" tourmaline ceramic plates
400 degrees Fahrenheit
Instant Heat Recovery option
Heats quickly
Travel size and lightweight (12.8 ounces!)
Automatic shut off
Dislikes
8
LavaTech Crimping Iron 2″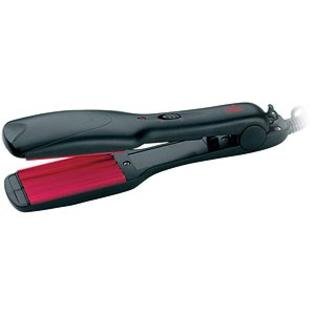 This crimper is as hot as its name implies. The Lava Tech Crimping Iron is a tool that features a wide 2" anodized plate that can cover a lot of surface area with an even heat distribution. Although it is a larger plate, this tool is still lightweight and allows the hair to be crimped quickly and easily. While this isn't one of the top of the line crimpers, it is a great option for those who are on a very strict budget or want to practice crimping their hair before moving up to the big leagues. The Lava Tech crimper will crimp your hair, but there may be a few hiccups such as inconsistent heat. If that doesn't bother you and you are up for getting some hair crimping practice in, then this tool may be perfect for you!
What We Love
Affordable
2" anodized plate
Great for beginners
Doesn't get too hot (good for beginners, young children, fair hair)
Even heat distribution
Dislikes
Low heat (for those with thick hair)
9
Abody 4 in 1 Hair Straightener Hair Crimper
Why have just one style when you could have multiple? The Abody 4 in 1 Hair Crimper has thought of everything when it comes to styling your hair. Included in this set is 4 different plate options: one straightener plate and three varied sizes of wave plates. Thanks to the ingenious act of Abody, you can now do multiple hairstyles with one tool! On top of this, the crimper is equipped with the ability to heat rapidly, use an LED temp display, and heat up to 430 degrees Fahrenheit. With all of these amazing features, it's no wonder that this hair tool is already climbing the charts in popularity! If you are looking for a hair crimper with multiple options and great quality features for an affordable price, this may be the one for you.
What We Love
Affordable
4 different plate options (ceramic tourmaline)
Quick heating (90 seconds)
LED display
430 degrees Fahrenheit
Negative Ion Technology
90-day money back guarantee
Dislikes
10
Alure Three Barrel Curling Iron Wand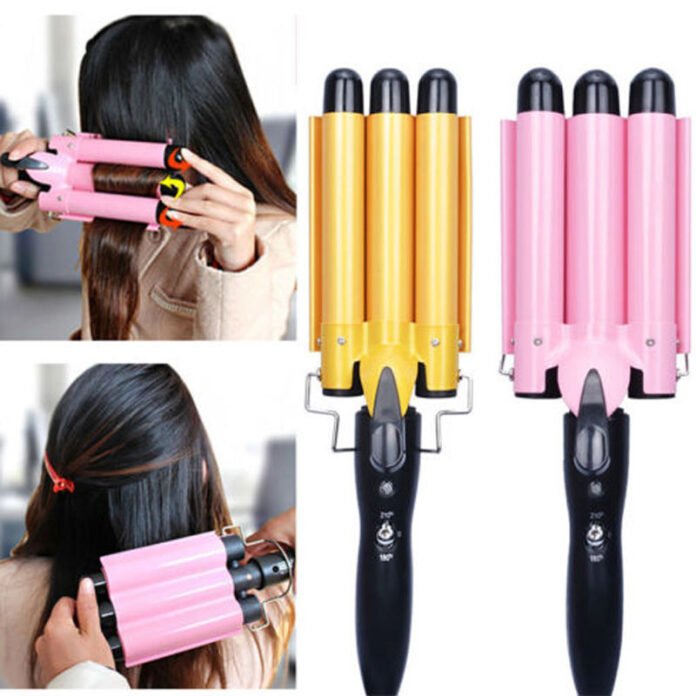 Create perfect 1" waves with the Alure Three Barrel Curling Iron. This pink beauty is perfect for creating subtle beachy waves that will leave you feeling like a total beach babe in no time; you can even use it as a crimping iron! Featuring ceramic barrels that heat quickly up to 430 degrees Fahrenheit, this tool is perfect for hair of all lengths and thicknesses. On top of this, Alure has equipped this curling wand with a no tangle cord, non-slip handle, and a LED display screen that displays the temperature perfectly. This affordable tool is available in pink or gold and is sure to steal the hearts of hair stylists everywhere.
What We Love
Affordable
Quick Heating (60 seconds)
Ceramic Tourmaline 1" triple barrels
430 degrees Fahrenheit
360 degree rotating 7-foot cord
LED Display screen
Lightweight
What We Dislike
11
Hot Tools 2179 Deep Waver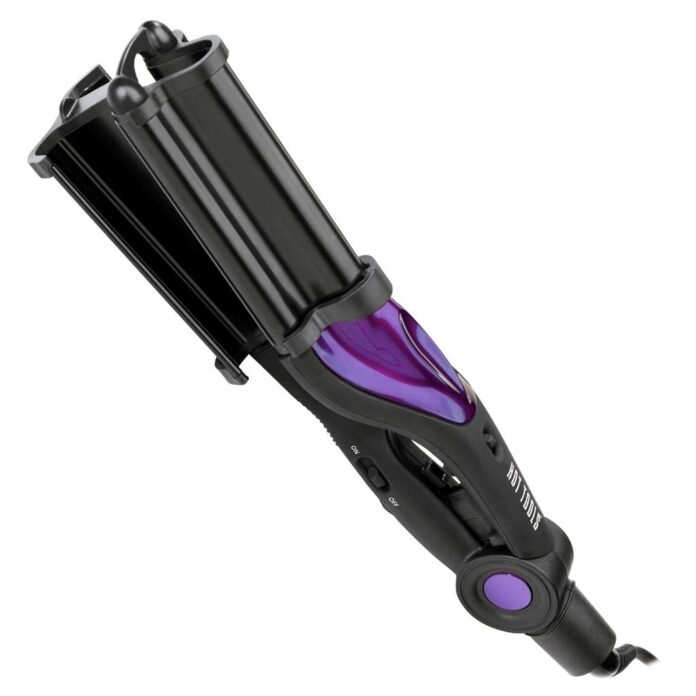 This tool has been dubbed as one of "Amazon's Choice" products, and for good reason. The Hot Tools 2179 Deep Waver is a lovely purple device that features multiple heat settings up to 430 degrees Fahrenheit, cool tips for easy handling, locking switch plates for easy storage, and patented pulse technology that allows the waver to get hot and stay hot. If all of these amazing features weren't enough, the Deep Waver is made even better because of the fact that it radiates infrared technology to help preserve the hair's moisture while being heated and seals the hair follicles to help increase shine! If that isn't amazing, we don't know what is.
What We Love
Lightweight
Multiple heat settings up to 430F
Cool tips
Plate lock
Pulse Technology
8-foot swivel cord
Infrared heat
Dislikes
More expensive than other options
No automatic turn off
Now that you've gotten all the technical details out of the way and you know what to look for in a crimper, the fun can begin; learning how to use your new tool! Crimping hair is really easy and actually a lot easier than using a curling wand for ringlets (you don't have to worry about burning your fingers next to an extremely hot barrel). With a crimper, the steps are as easy as one, two, three, literally!
Wash and Dry Your Hair: After you have selected your preferred hair crimper, wash your hair and allow it to try completely before crimping. Be sure to brush it out so there are no tangles left behind!
Decide Which Sections Get the Style: You may want to do your whole head, or maybe just a few pieces. So, decide which look you want to go for and section out those pieces.
Style in 2-inch Sections: Grab the sections with your non-dominate hand and gently clamp the crimper down on the hair with your other hand. Start at the roots and hold for at least five seconds. Once that spot has been crimped, slide the tool down and continue through the length of the hair until that section has been completely crimped.
And that's all there is too it! You can throw a little hair spray or style wax onto your hair in order to style your look further, or you can leave it as is and head out the door. Either way, you are going to be rocking that classic look like nobody's business! Crimped hair may be a thing of the past, but there is no doubt it is making a comeback with ease.
13
Things to Consider When Buying a Hair Crimper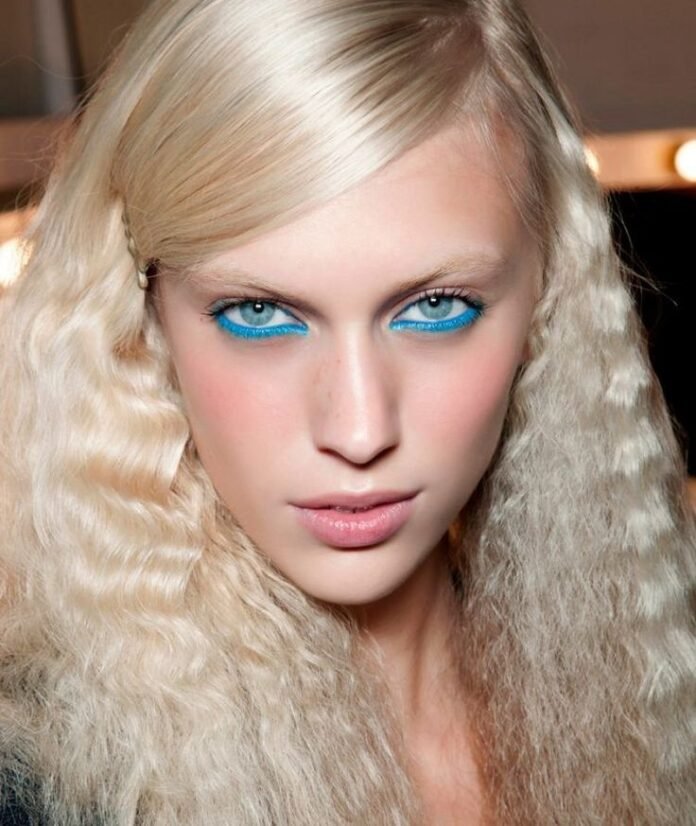 Just like we mentioned a little bit earlier, there are a lot of important elements that go into making a hair crimper truly great and worth the money. Things such as the materials used in making the hair crimper and the speed in which it takes to heat up are really great, but there are some things that you should consider before actually researching crimpers such as, your hair type, your budget, the size and weight of the crimper, and the barrel size. Each of these subjects are key to helping you choose the perfect tool for you, so let's take a closer look into the things you should consider when buying your new crimper.
Hair Type: Just like any other product that applies heat to your hair it is important to consider your hair type and how much heat it can take. Those with finer hair may want to look at a tool that has lower heat settings as too not damage their silky locks, while those who have thick or course hair may want a tool that has high heat in order to give their hair the definition it needs.
Budget: When it comes to hair crimpers, more often than not you can get either a great product or a bad product for around the same price. Only a rare few will be above the $100 mark, and honestly, you don't need to pay that much for a really good quality crimper. Before purchasing one of these tools, consider how much money you are willing to spend and go from there; it won't be difficult to find a tool that fits your budget and still does a great job!
Size and Weight: Styling your hair can be quite the workout! You have to hold up a tool for quite some time in all different positions, so depending on the weight of your crimper, your arms may become fatigued quite fast. It is important to find a tool that will not be too clunky and heavy in your hand, as you want something that is maneuverable and easy to wield. A good average weight for a hair crimper is around 1-1.5 lbs.
Barrel (plate) Size: Depending on what look you are going for (beachy, large crimps, small crimps) you may need a barrel or plate size that is bigger or smaller. Crimpers come in a range of sizes (mini, 1", 2") that can help you achieve either large bulky hair or tiny little crimped pieces. Determine which style you would like and choose a plate size that works for you. Who knows, you may even want more than one crimper to add some variety!
Whether you are looking for big, beachy waves or small, kinky crimps there is no doubt that these tools are definitely the way to go. Each one offers so many amazing features that are all designed to make you look and feel fabulous! No matter what tool you decide on, be sure to remember that reviews are everything If you are unsure about something, read the reviews and don't be afraid to ask questions. There are so many people on the internet who are out there looking at the same thing and are more than happy to share their knowledge and experiences; who knows, maybe you will even make a friend who loves 80's hair as much as you!
Hair crimpers may be a thing of the past, but we don't think they will be going out of style anytime soon. Be bold, be beautiful and give your hair a boost with some fantastic waves. Even if you are just getting started in the hair styling world, don't be intimidated. Just grab one of these amazing tools yourself and experiment with making crimped hair big and bold, with your own modern twist!