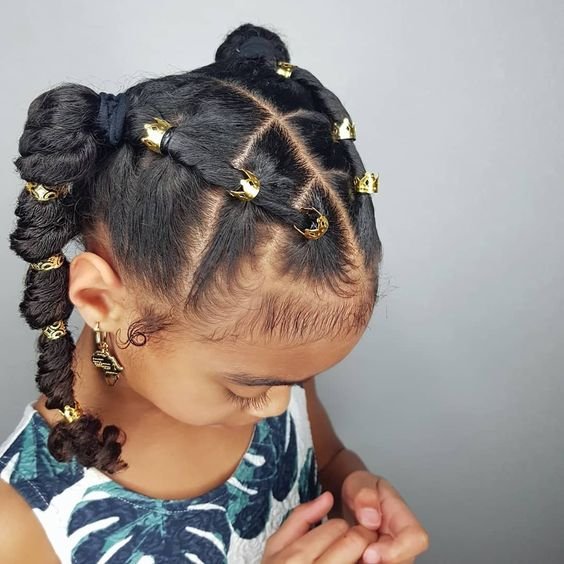 35 Natural Hairstyles for Little Black Girls
There are not many bonding moments comparable to taking care of your little girl's hair. We've come a long way from hot combs, grease, and uneven pigtails, haven't we? Taking care of your girl's natural hair can be challenging but is also brimming with possibilities.
There are so many different styles and variations when it comes to styling your little girl's natural hair. Black hairstyles for little girls are playful and fun, focusing on edge control and long-lasting options that minimize tangles and frizz.
So if you're looking for new cute hairstyles for your little girl for school days and Sunday mornings, take a look at these super beautiful and cute natural hairstyles for little black girls we've gathered for your inspiration.
Styling little black girls hair may require time and patience, but the hairstyles and updo options you can create are cute and endless. Make sure to Invest in the best detangling products and tools for your little girl's hair, and to use minimal brushing, minimal heat, and tension, as your girl's hair is thinner and needs a clean environment to continue growing.
When choosing a style for little black girls we suggest you look for long-lasting easy to maintain styles with as little tension on the hairline as possible: girls won't handle potential headaches and itchiness the way a grown-up would and they shouldn't! That's why we've selected plenty of alternatives for styling natural hairstyles for girls according to their needs. So which of these natural black girl hairstyles is your favorite? Tell us in the comments.