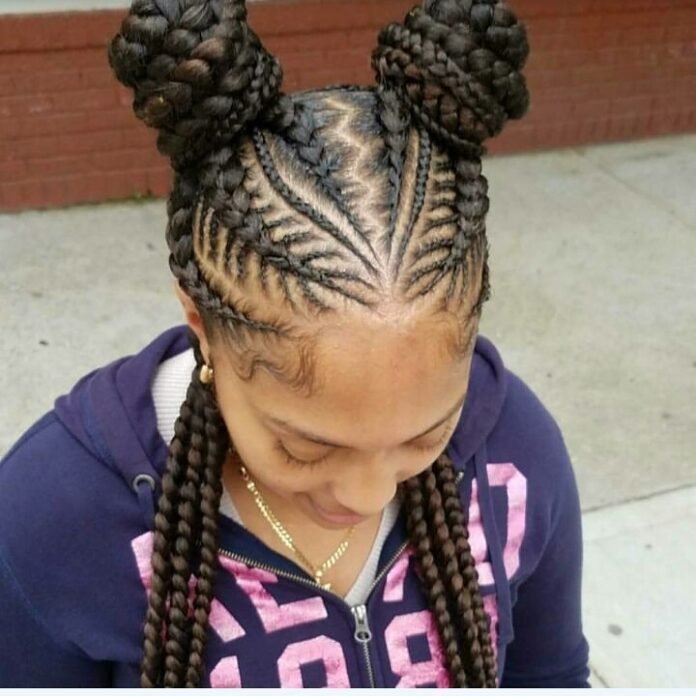 Allen Iverson Braids Styles Inspiration
You might be too young to remember when Allen Iverson took the NBA by storm as a rookie. Not only could he ball but he brought into the basketball culture deep attention and appreciation for cornrows as a style. Allen Iverson braids are a trend that refused to die, almost 20 years later, our research shows the interest in this look is everlasting. These braids are characterized by the use of intricate and complex hair parts and braiding patterns, often combining weights to create awesome visual effects.
Not an exclusively "masculine" style by any stretch of the imagination, here are the top Iverson braids styles for men and women.
Iverson braids belong to the cornrow realm. The style is fully urban, hip-hop, b-ball adjacent but oh it doesn't mean it can't be shockingly elegant and stylish.
It's best to start your cornrows with stretched hair. You might let it air dry in a large braid or twist or go ahead and blow dry it on a low setting with a gentle brush. Stretched hair will guarantee a tangle-free and easier to braid Iverson braid set.
If you intend to keep your Iverson braids for long, keep in mind that a full shampoo wash might damage them for good. Invest in a dry shampoo or use a hair net before washing with a gentle shampoo. Massage in minimally and let the shampoo act for a couple of minutes before rinsing.
Conditioning is just as important as with any other protective style. Buy or create your own moisture mist using a lightweight oil and moisturizer mixed in with a water base. You can apply it daily before bed and sleep on a satin bonnet. You will wake up ready to go!
Are you ready to bring back or try the Iverson braids for the first time? Need any extra tips to decide? Let us know in the comments.