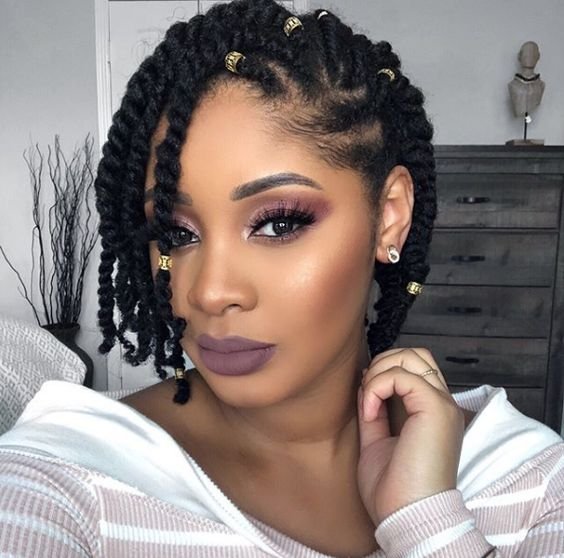 35 Natural Hairstyles Braids | Braided Hairstyles for Natural Hair
Some of us just want a simpler approach to hairstyling. Spending as little time as possible at the hairdresser's chair, or detangling, twisting, and braiding ourselves. And we deserve happiness. Some might label us as lazy but hair is just one of those areas where comfort is sitting high in our list of values.
Within this realm, the possibility of just working with our own natural hair, no weaves, extensions, and plugs is sometimes overlooked in the online hair community. We're here to tell you natural braided hairstyles for black girls are as bold and beautiful as any other and to prove it we've gathered for you our favorite natural hairstyles braids for natural black hair.
Braided hairstyles for natural hair provide many great options for women on the lookout for simple yet excellent hairstyling options, either while transitioning or protecting their natural tresses. Our recommendation? Pick a set of 3 to 5 favorite styles to practice and master, they'll become your hair version of the winged eyeliner or the french tuck. We all need a good set of staples!
As we mentioned in our gallery, best results for braiding with natural hair will be achieved with stretched-out hair. To get there either blow dry your hair out on a low heat setting or use a low and well-combed ponytail with a satin scarf and allow your hair to air dry.
Use natural or moisturizing setting lotions instead of alcohol-based gels or sprays to make your style growth-friendly. Look for Shea or cocoa butter from natural sources from thinner braiding and mid-weight oils for chunkier braids.
Share which is your favorite natural hair braid styles in the comments!