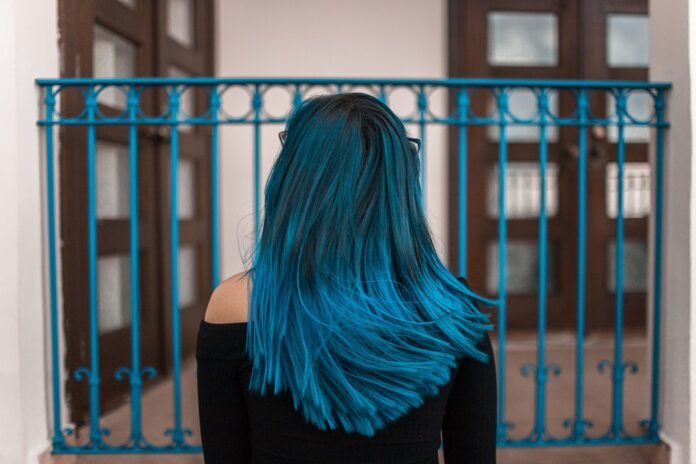 Dark Blue Hair Color Ideas
Pastel hair tones are beautiful, but if you like something a little bolder and deeper, then the dark blue hair trend is the one for you. A great way to update darker brunette hair colours, there are so many gorgeous blue shades to experiment with in 2019. Blue-black, blue steel, navy blue hair, deep blue, dark teal, electric blue are all stunning shades that look great on their own, or can be blended together to create stunning balayages and ombres. Take a look at some of our favourite dark blue hair looks.
Advertisement
The dark blue hair trend is so exciting as it is such a departure from the pastel hair shades that have been popular in recent months. Whilst pastel shades can wash out fairer skin tones, dark blue hair (from electric blue through navy blue hair and to deep blue-black) looks wonderful with all skin tones, as it provides such a beautiful contrast.
This hair colour trend is super versatile and there is such great potential for individuality. You can go for an all over colour, add vibrant streaks of blue to your existing colour, or you can go for a bespoke colour that will be a complete knockout. For example, galaxy hair incorporates plenty of dark blue shades, swirled with deep purple and teal shades. This creates the effect of a beautiful deep space nebula or swirling galaxy. You can complete the galaxy hair effect by adding some silver glitter, either along the parting or flecked throughout the lengths.
Another colour of note is blue steel otherwise known as steel blue. The colour is reminiscent of brushed metal – metallic but with a matte finish and a colour that is halfway between a smokey blue and a silvery grey. As with most blue tones it looks great with all skin tones and will complement most colours of eyes, making them appear brighter.
Bold and bright dark blue hair has already been embraced by the likes of super stylish celebrities Hailey Baldwin and Kim Kardashian, which is definitely an indicator that the trend is set to be huge. Will you be next to experiment with some dark blue hair?
If the answer is yes, you can achieve great results at home with semi-permanent dyes from the likes of Fudge and Manic Panic. If you want a complicated dye job all the colours of the ocean, or a dark blue to silver ombre, or feel like trying out the galaxy hair trend head to a salon to get the best results. It may require quite some time in the salon, but it will definitely be worth the weight for that gorgeous sheen and vibrant colour.
Keep your dark blue hair looking bold, bright, and sleek with a good colour care regime that will keep fading to a minimum. Stunning!