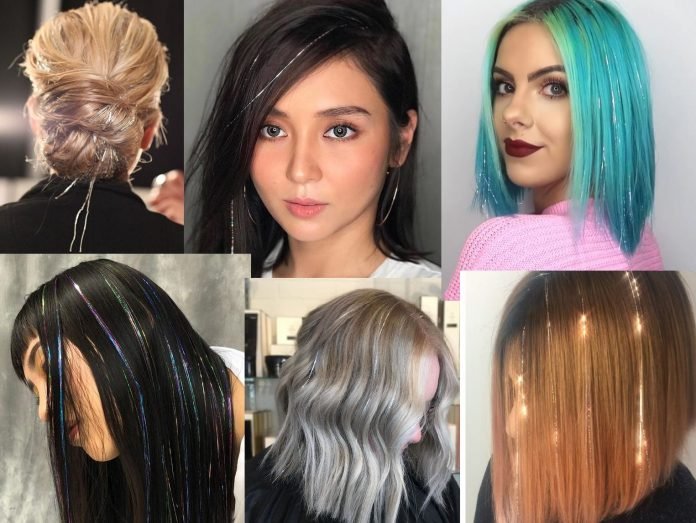 Tinsel Hair Extensions
With party season and Christmas fast approaching, many of us are looking for ways to stand out from the crowd at all those holiday parties. Or maybe you just want to add a little something extra to your hair, without spending too much money. Tinsel hair extensions are the perfect way to update your look in a really simple but effective way. It involves threading singular or multiple strands of tinsel-like material into the hair at the roots, which is then cut to match the length of your hair. It comes in a wide range of colors, which is great for experimenting with different looks – simple and subtle or way OTT, either way, it will be so eye-catching.
Take a look at some of the best tinsel hair extensions looks for some great inspiration.
Hair tinsel extensions are a really cost-effective way to totally transform your look. Plus, if you get your tinsel extensions done at a salon, or use high-quality extensions at home, you can wash and style your hair as normal, with many being able to withstand 300 degrees of heat.
Plus, if you properly take care of your hair, your tinsel hair extensions can laZ\st up to three weeks…pretty cool huh? Do you think you will be adding a little bit of glitz and glitter to your hair?