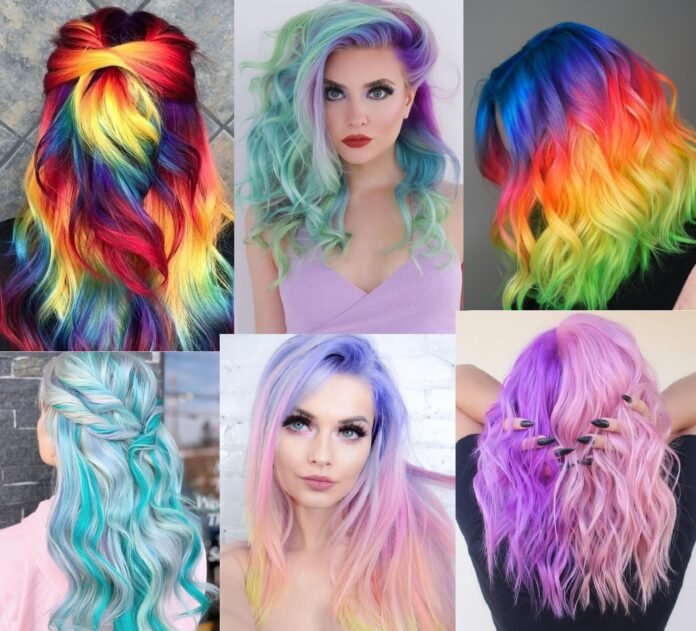 Advertisement
35 Unicorn Hair Color Ideas
The unicorn hair color trend has been around for a few years now and it shows no signs of going away any time soon. That can only be good news as the fairytale vibe of unicorn hair is to die for. There is no one color palette that defines unicorn hair, rather it is a blend of vibrant or pastel colors that you choose. Maybe you like tones of pink, or mixing different shades of blue, or maybe you want every color of the rainbow. If you need help in choosing some colors, vegan hair dye brand Lime Crime has a whole Unicorn Hair collection, with some amazing shades and glitter sprays.
For further inspiration, take a look at some of our favorite unicorn hair color ideas.
Advertisement
As you can see, there is so much variety when it comes to the unicorn hair trend. Basically, the only limit is your imagination – you have free reign to have the fantasy hair color you have been dreaming of.
To keep your rainbow, pretty pastel, or color block hair looking its best for as long as possible, you should adopt a good color care regime. This includes a good color care shampoo and conditioner, heat protection spray, and sun protection. Furthermore, try not to overwash your hair as this can cause your gorgeous unicorn hair color to fade faster.
You may need regular trips to the salon or to the drug store to invest in more dye (never forget a patch test), but color this gorgeous is certain worth it, don't you think?