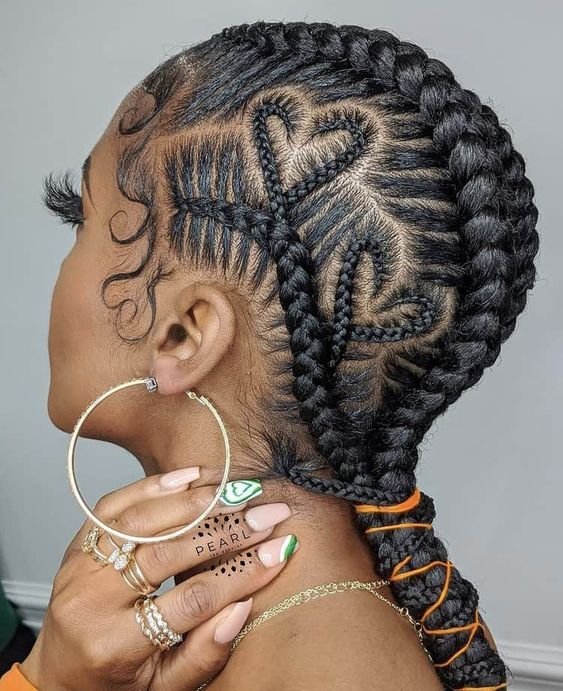 20 Heart Braids Hairstyles for Black Women
As an African American woman, I know that our hair is often seen as a symbol of strength and beauty. Braids are a popular hairstyle for us because they are both practical and stylish. But did you know that there is more to braids than just looking good? Braids have been worn by African women for centuries. They were originally used as a way to keep our hair healthy and protected from the elements. Today, braids are still seen as a symbol of strength and beauty, but they also represent our culture and heritage. There are many different types of braids, but one of the most popular styles that is trending right now is the heart braids. This braid style is usually worn on special occasions, such as weddings or family reunions. It represents love and unity between sisters (or friends). If you're thinking about getting your own set of Braids, I highly recommend it! Not only will you look fabulous, but you'll also be representing our culture in a beautiful way.
If you're looking for a fun and unique way to style your hair, try braids with heart. This trend is perfect for everyday life, whether you're getting ready for an informal night out with friends or just want to add some personality to your everyday look. To get the look, simply braid your hair into a loose ponytail, then secure it with an elastic band. Next, take a small section of hair from the front of your head and divide it into three equal parts. Begin braiding this section of hair, adding a small heart-shaped charm or pendant as you go along. Secure the end of the braid with another elastic band, then repeat on the other side. You can also try this trend with different types of charms, such as stars or flowers, to create a look that's all your own.