Jamaican Black Castor Oil Hair Growth Products, Uses, and Benefits
Experimenting with different types of oils on your natural hair can be extremely beneficial; oils can add volume and control to your curls while restoring strength and shine. One of the more tried and true hair care methods is through the use of castor oil. Does jamaican black castor oil work?  Castor oil is widely acclaimed for its ability to prevent hair loss and instead promote the strengthening and growth of follicles, both in your hair and lashes. In order to attain glossier, longer, and more voluminous hair, try adding castor oil to your regular hair care regimen and see how a small change can make such a large impact on your life.
Before you implement castor oil as a part of your everyday beauty routine, you should have a good understanding of its nature, such as where it comes from, how it's made, and what nutrients make it advantageous for your hair. The origins of castor oil is fairly straightforward, being a vegetable oil extracted from the castor oil plant. Its color ranges from clear to a pale yellow and it is of the thicker oils and may be sticky in consistency, making it very easy for homemade or DIY recipes to seem overly thick or heavy on the hair. In other words, a little goes a long way.
10 Best Castor Oil Hair Product Reviews
2
Sunny Isle Jamaican Black Castor Oil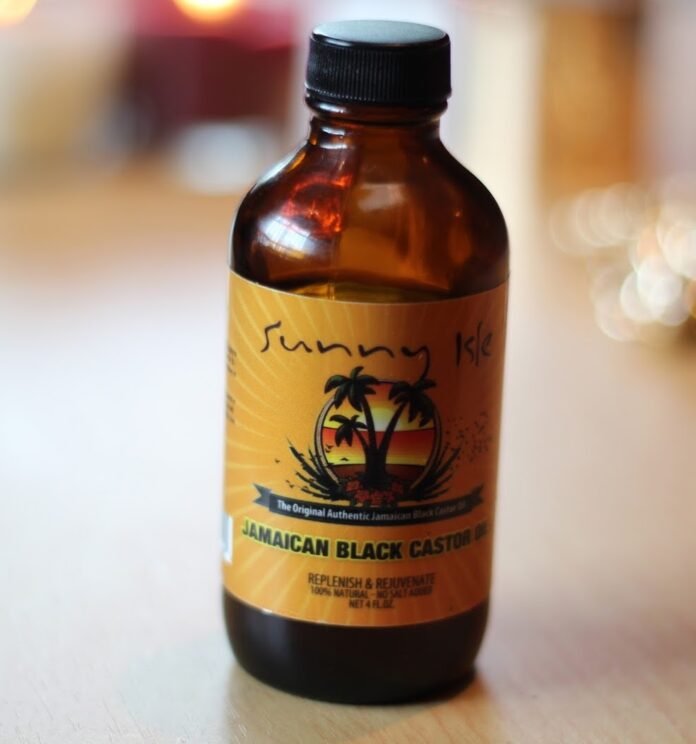 The pure Jamaican Black Castor Oil by Sunny Isle is a fantastic purchase for anyone searching to try out a castor oil product on a budget. This is a small amount compared to hair oil products of other types, but since castor oil is so concentrated, it has great coverage. This company claims to be the only brand authorized by the Jamaican government to export. It is pure and organic oil, describing that its oil is made by grinding the beans manually and then boiled to extract the beautiful, dark brown oil. It is widely praised by its users and has many return customers, including many noting the positive results for natural hair.
Why We Love This Product:
Authentic JBCO manually pressed
Improves hair texture within days
Thickens and fortifies edges
Has a tolerable ash aroma
Spreads nicely
Dislikes:
Some users felt it didn't live up to the hype
Depending on use, you may have to restock frequently
3
Tropic Isle Living Jamaican Black Castor Oil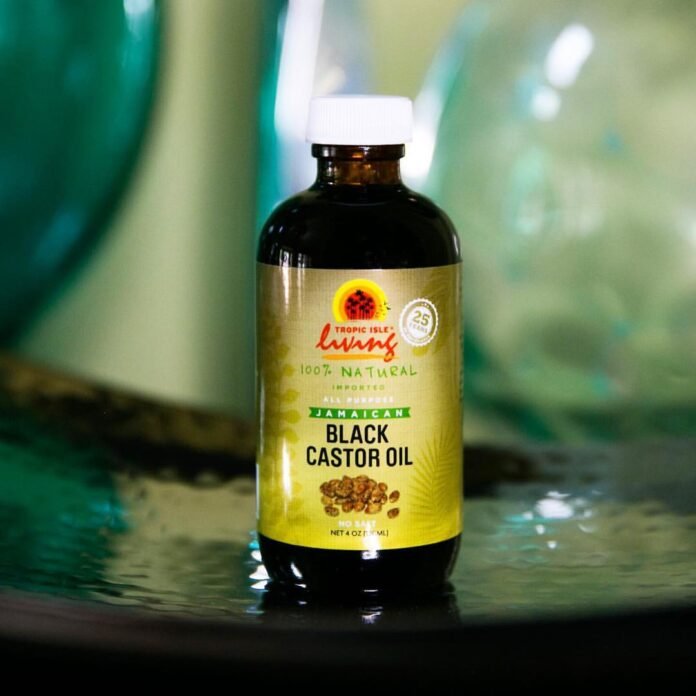 If you'd like to make a "no compromise" purchase, a smart option would be the Jamaican Black Castor Oil by Tropic Isle Living. This is double the size of the first option with the same quality. Many who use this brand are aiming to regrow hair and prevent hair loss. In a plastic PET bottle, this brand's benefits include covering hair with a protective coat, cleansing the scalp of toxins, and restoring hair. For the best results, Tropic Isle Living suggests that its product be used in a hot oil treatment.
Why We Love This Product:
Proven to regrow hair quickly
A little goes a long way
Restores luster to hair
Mixes well with other oils
Effective moisturizer
Dislikes:
May need to dilute it instead of using it by itself
Some hair types don't find it effective
4
100% Organic Castor Oil by Rain Lillie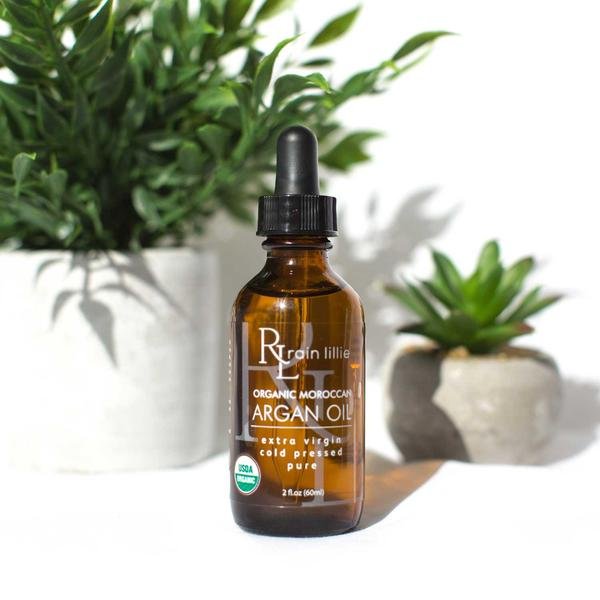 Rain Lillie provides a hexane-free, organic castor oil which is certified as 100% organic by the USDA and vegan, cruelty-free, and gluten-free. It promotes healthy hair, skin, and scalp, and supports the keratin in your hair for a softer sheen and glow. It is bottled in the USA and undiluted.
Why We Love This Product:
100% organic and raw
Works well for lashes and brows
100% money-back guarantee
No genetically-altered ingredients
Easy squirt pump
Dislikes:
Not as efficient for hair because of the small size
Expensive for amount of product
5
Aria Starr Castor Oil Cold Pressed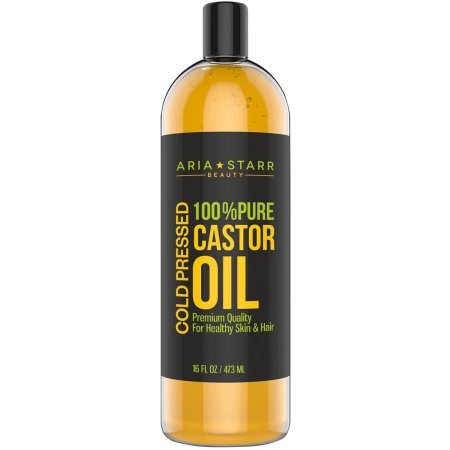 The cold pressed castor oil by Aria Starr is not JBCO but is still effective and is a large amount of product for a very reasonable price. It is designed for both skin and hair care and is 100% cold-pressed and hand-picked. It also has an incredible one-year satisfaction guarantee policy, where you can return the bottle within a year no questions asked for a full refund.
Why We Love This Product:
Cold-pressed and organic; hexane-free
A large amount of product
Proven to grow and thicken hair well
Mild aroma
Long-lasting
Dislikes:
Not JBCO
Some users have experienced skin irritation
6
Jamaican Mango Black Castor Oil, Coconut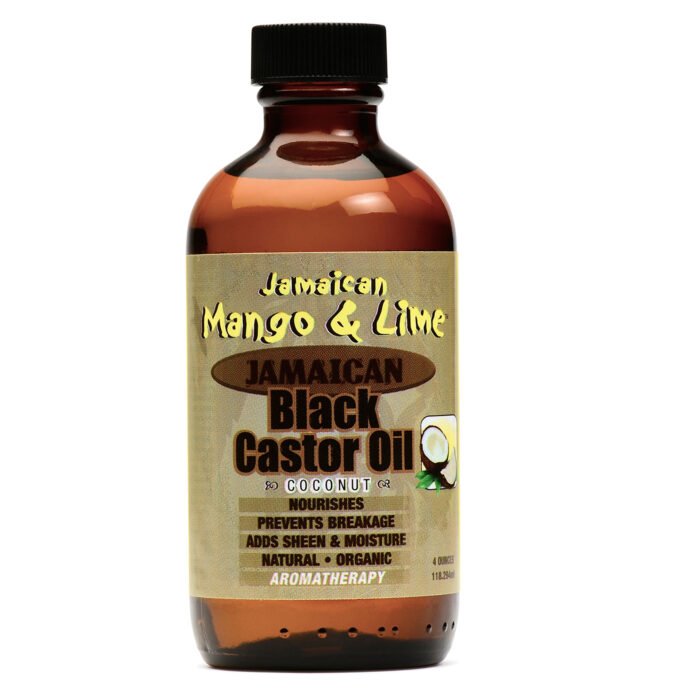 The Jamaican Mango Black Castor Oil Coconut may be a good option for anyone who can't put up with the pungent smell of solely JBCO, being scented with coconut and other organic herbs meant to enlighten the "aromatic experience." It serves as a great way to relieve yourself of scalp irritation or damaged hair. Jamaican Mango's three-pronged slogan for hair is "moisturize, revitalize, and soften."
Why We Love This Product:
Sweet aroma of cocoa butter and coconuts
Thickens hair well
Excellent for natural hair
Softens hair well
Comes with dropper for application
Dislikes:
May mess up your pillow
Small amount, frequent restocking
7
SheaMoisture Jamaican Black Castor Oil Shampoo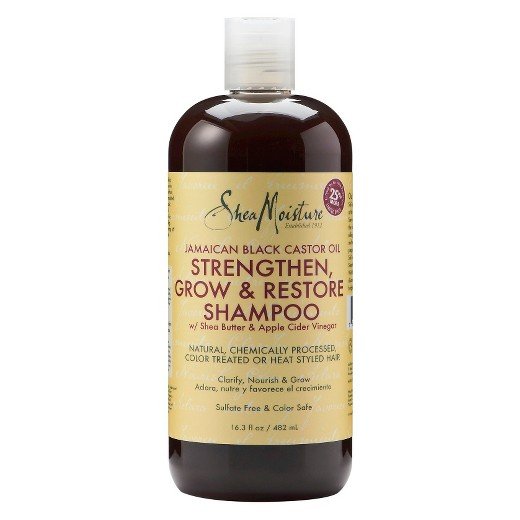 SheaMoisture is an extremely reputable brand that incorporates shea butter, a super ingredient that works to moisturize and hydrate hair, with other ingredients to create an ultimate product. The SheaMoisture Jamaican Black Castor Oil Shampoo using JBCO is in the Strengthen, Grow, and Repair line is made with natural and ethically sourced ingredients. It is safe for colored hair and works to grow hair to be stronger and shinier. It is easy to spread and rinse out.
Why We Love This Product:
Works well for all hair types, especially natural hair
Users report softened and more manageable hair
Very large bottle
Reasonable price for amount
Reduces amount of grease in hair
Dislikes:
Some dislike the smell
Product is very thin and liquidy; it's easy to overuse
8
SheaMoisture Jamaican Black Castor Oil Conditioner
To use JBCO as an entire treatment in your hair care regimen, try SheaMoisture's matching black castor oil conditioner to the shampoo above. It is primarily meant for natural, chemically treated, color-treated, or heat-styled hair and is infused with shea butter, peppermint, keratin, and JBCO. It detangles hair and adds volume to it without being to heavy or greasy. Ingredients like the peppermint serve to benefit the scalp, while the shea butter and keratin work to restore the hair shaft.
Why We Love This Product:
Pure JBCO
Silicone-free
Great for natural hair
Moisturizes but stays light in hair
Hair doesn't feel stripped after use
Dislikes:
Some experience breakage
May be difficult to pump product out of bottle
9
Okay Black Jamaican Castor Oil Leave-In Conditioner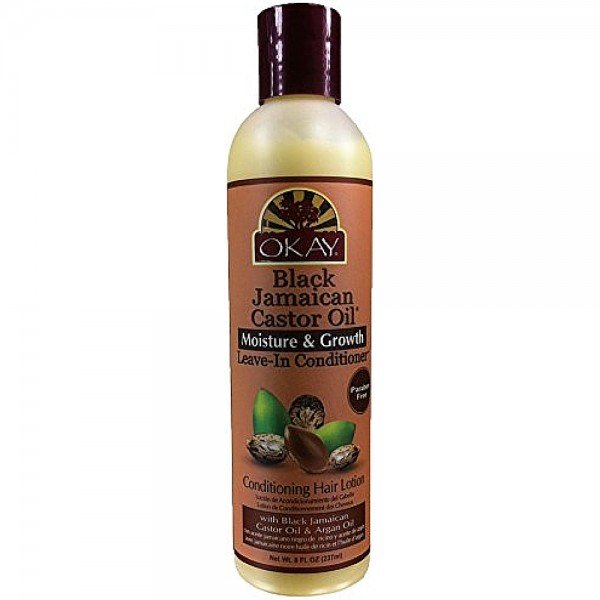 The Okay Jamaican Castor Oil Leave-In Conditioner may be an intelligent option for those who want an option that is safe to leave in all day, without the hassle of having to wash it out afterwards. Highly rated with a large percentage of return customers, the Okay brand of leave-in conditioner is humble in name. It also contains shea butter for even softer and glossier hair.
Why We Love This Product:
Pairs JBCO with heavy-hitters shea butter and argan oil
Detangles brittle hair
Gentle for everyday use
Has a matching shampoo
Great at softening and hydrating hair
Dislikes:
Lingering smell may be too strong for some
Too thick of a consistency for some users
10
Keeva Organics 7-In-1 Hair Oil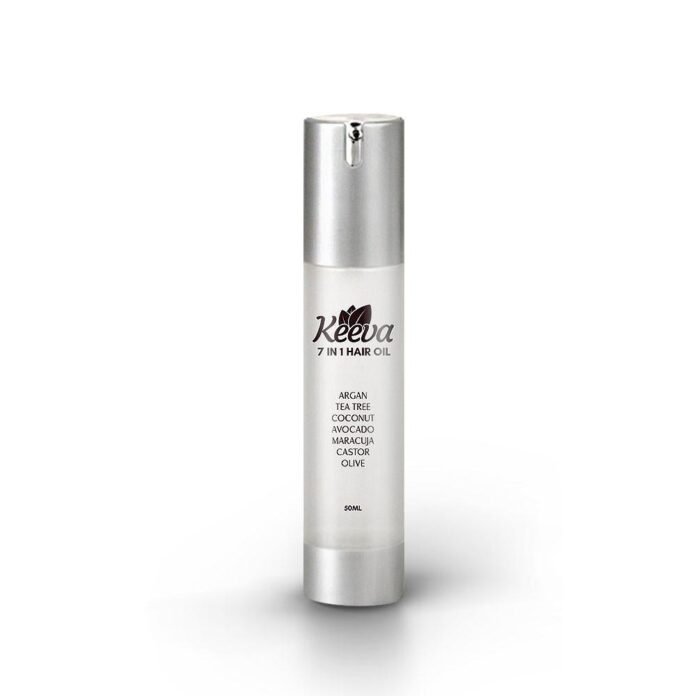 For a serious kick of a wide variety of powerful hair oils, try the Keeva Organics 7-In-1 Hair Oil. The seven oils are castor, argan, tea tree, coconut, avocado, maracuja, and olive. They all form a perfect blend to help grow and strengthen your hair for a healthy and natural look.
Why We Love This Product:
Contains 7 influential oils, each with their own individual benefits
Easy spray bottle
Full satisfaction or money back (within 100 days)
100% cruelty-free
Adds life to dry and dull hair
Dislikes:
Very small bottle
Rather frequent restocking
11
SheaMoisture Jamaican Black Castor Oil Reparative Leave-In Conditioner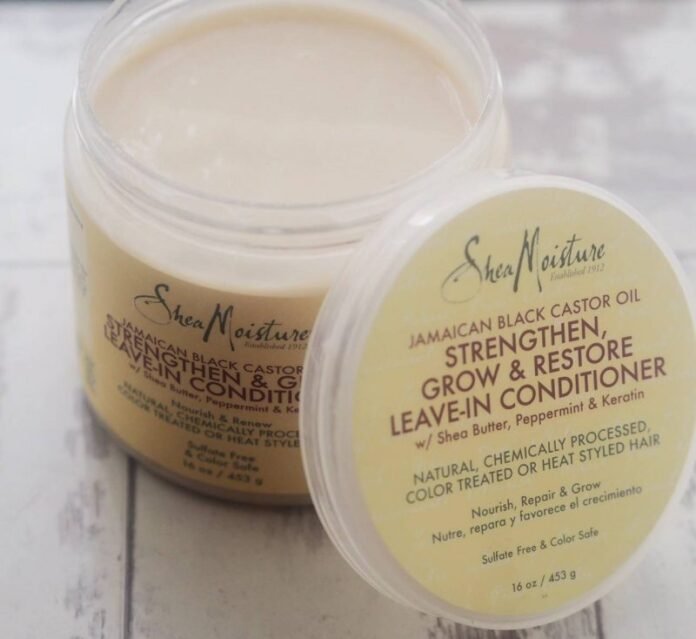 This SheaMoisture Jamaican Black Castor Oil leave-in conditioner may be a good idea for anyone looking for a product that gently conditions and is able to be used everyday that also removes and prevents buildup. This product absorbs quickly into the hair shaft and forms a protective layer around each strand for extra coverage against heating tools, UV rays, and free radicals.
Why We Love This Product:
Greatly improves hair's appearance
Large amount of product
Pleasant aroma
Easy-to-spread, creamy texture
Praised for use on natural hair
Dislikes:
May contain some synthetic ingredients
Made some users' hair feel greasy
Does Jamaican Black Castor Oil Work?
Its use is very popular among cosmetic products, and for good reason. Castor oil is antibacterial and antifungal in nature, being a choice ingredient in products such as acne and skin treatments as well. In addition, it contains a high concentration of Vitamin E which is the source of the oil's affinity for regrowing tissue and strengthening hair follicles. A quick rundown of some of its other effective ingredients includes a myriad of proteins, minerals, and a combination of Omega-6 and 9 fatty acids.
Perhaps the most rewarding and profitable aspect of castor oil though is its unusually high concentration of ricinoleic acid, making up around 85-95% of the product. You may be familiar with the root of "ricinoleic," "ricin," a common poison. Have no fear, however, as though the consumption of castor beans may be fatal, the oil does not contain any ricin. This is because the process of creating castor oil requires high heat levels which denature and inactivate the ricin. So with all of the dangerous elements expelled from the product, the remaining ricinoleic acid is incredibly valuable for your hair and skin. In short, it has anti-inflammatory effects, provides relief for those suffering from hair loss, keeps your scalp and hair follicles clean, and contributes to the reduction of free radicals, lessening the amount of cell damage on your scalp.
All in all, castor oil contains a variety of features which all work harmoniously to alleviate the pain for your hair, scalp, and skin.
12
Castor Oil For Hair Growth
Does castor oil for hair growth works? As aforementioned in this article, one of the prime benefits of castor oil is its impeccable ability to prevent hair loss and grow resilient, gorgeous locks. In order to have the best results when you're attempting to grow longer and stronger hair is to make sure that your product or DIY recipe contains Jamaican Black Castor Oil (JBCO). JBCO is purely the raw and unrefined version of castor oil (as opposed to a refined formula which may contain some of the same nutritive qualities but not nearly to the same power). It is specifically useful for natural, thick, or dry hair.
The average human hair grows at a rate of about half an inch each month. By integrating castor oil regularly into your hair care routine, you can boost this rate up three to five times. Not only will your hair grow faster with its use, but it will also grow thicker to create a greater volume.
Scientifically speaking, the vitamins present along with the high concentration of ricinoleic acid improve blood circulation within the scalp which in turn allows the hair follicles to be fortified and nourished, creating superior hair over time.
If you have trouble with thin brows or short lashes, it may be a good idea to use a castor oil-infused product so as to naturally fill them in/grow them out in hopes of weaning you off of cosmetic products that may damage your skin or hair. A golden rule to remember in beauty care is to minimize the amount of harsh products you have to use, instead of finding organic and natural substitutes that do a better job. Castor oil is the perfect segue into this pure product lifestyle.
Applied regularly, castor oil is the premier organic method to growing and thickening your hair. Though thick consistencies may be a turnoff to avid hair oil users, enduring the heavier feeling of castor oil may be the key to the hair that you've always wanted.
13
Castor Oil Benefits For Natural Hair
Balances Hair pH: The benefits of the high concentration of the ricinoleic acid just keep on presenting themselves! Its antioxidants bolster the nourishment of keratin within the hair, aiding its relaxation and making the hair easier to manage and less frizzy.
Treats Dandruff: Castor oil is antimicrobial, which means that it is effective in killing bacteria that causes dandruff. A step further, castor oil can also protect your scalp against microbial and fungal conditions which may cause discomfort and itchiness. It is a common combatant against common dermal infections.
Repairs Split Ends: Natural hair often has difficulty with split ends because the hair's natural sebum has trouble traveling down the hair shaft to the end of the strand. Because the end doesn't receive the nutrients it needs, it becomes brittle and more susceptible to splitting and breakage, especially when the hair is subjected to harsh products or heating tools. Adding castor oil to your routine can be an easy fix to this problem, not taking but a couple days of use to observe a major difference.
Nourishing Conditioner: The oil is of a thick texture and is much more personable for application when mixed with other products such as jojoba. Castor oil fills in damaged keratin, smoothing the hair shaft of each strand, making the hair feel softer and smoother.
Reduces Breakage: One feature of using castor oil for hair that makes it so attractive when selecting a hair oil is that not only does it grow your hair, it also prevents breakage and hair loss. In this way, you can be both growing and maintaining hair volume at the same time. It's like a two-in-one bonus.
14
Castor Oil Uses For Beautiful, Healthy Hair And How To Apply
Applying castor oil may be a bit trickier than other oils due to its signature thick texture, so it's important to do some research to make sure you get it right the first time, especially if you're trying a DIY recipe.
1. Dilute the oil. You can do one part of castor oil to one part of another oil. Popular combinations include jojoba, coconut, argan, or sweet almond. For a nice scent, consider adding a drop of essential oil.
2. Mix the oil. This is most easily done by putting it all in a small glass jar, securely closing the lid, and shaking it for one to two minutes. This way, the two oils will be more evenly intertwined instead of separate.
3. Give the jar a warm bath. Fill a large bowl with very hot water and then place the jar inside to safely warm it. Castor oil is often more effective when used as a hot oil treatment. Make sure that the water and oil are at the same level, and leave the jar to bathe for 2-4 minutes.
4. Once the oil is warm, pour it into your choice of container. This can either be a dropper or spray bottle. Or, simply, it can be a small cup if you'd like to use your fingers for application.
5. Now you're ready to apply the oil to your hair! This is optional, but dampening your hair may help your hair absorb the oil better.
6. Apply the oil to your roots and massage your scalp for 3-5 minutes. The key is to use even less than you think, as you don't want your hair to become a gross and sticky mess.
7. Now rub more oil between your fingers and run your hands down the rest of your hair. Again, use less than you think is necessary.
8. Wrap a hot towel around your hair and wait. You should wait at least 30 minutes before rinsing it out, but no more than 3 hours.
9. Repeat this process once or twice a week for longer and more luxurious hair.
15
How To Choose The Right Castor Oil Product For You
Luckily, castor oil is very compatible with natural hair so the majority of products on the market will be available for your use. Though, as always, you should read through Amazon reviews to see if anyone with your specific hair type has had a positive experience with the product in question.
How much would you like to spend? There are many reasonable and viable castor oil products, so don't be persuaded into spending an outrageous amount for a "miracle product." Chances are, there's another brand that is cheaper and does the same job. As with anything, a lot of the success has to do with your dedication to your routine and if you use it properly.
16
What To Look For In Castor Oil Products
Jamaican Black Castor Oil
Mixed with other oils or in a product (if want a product that's ready-to-use without too thick of a consistency)
Products proven to improve hair growth and thicken hair
Brands that mention ricinoleic acid
17
What To Avoid In Castor Oil Products
Refined castor oil. It will still work, but if you're going to spend the money, you may as well buy a product made with JBCO
Small bottles that will have to be refilled often. A cheaper but smaller option will add up to be more expensive if it has to be repurchased frequently. Not worth it if you're going to be using regularly.
Products that aren't glorified for any of the well-known benefits of castor oil
18
Our Conclusion on Castor Oil For Hair Growth
To sum it up, the benefits of castor oil are so well-noted and praised that you should definitely try to integrate it into your hair care routine. It is the premier oil in its class for regrowing hair and repairing damaged hair. The purest and most unrefined type of castor oil is called Jamaican Black Castor Oil, and you should make your purchase with the knowledge that it provides the best results for your hair.
For a bargain/starter pack purchase, the Sunny Isle Jamaican Black Castor Oil is a well-reviewed product that provides results and is great for natural hair. It is a 4 oz. bottle for those who just want to try castor oil out and is known to quickly improve hair texture.
If you're searching for an option that you know will drive home results regardless of the price, the Tropic Isle Living brand is a nice 8 oz. bottle that is said to ameliorate hair damage and restore its shine.