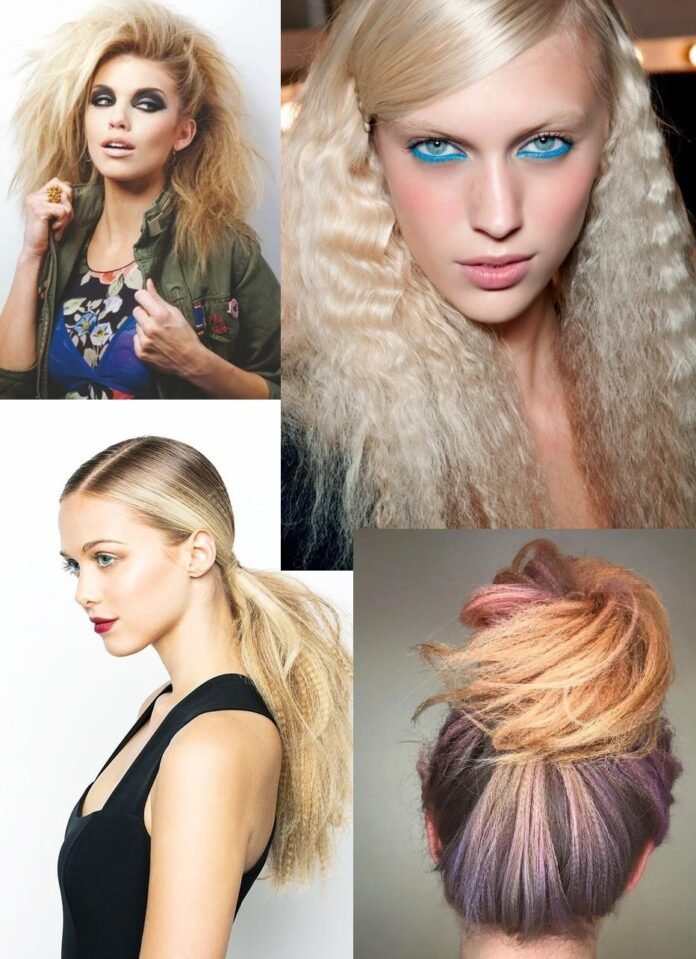 Advertisement
Crimped Hairstyles
It was a staple hair styling technique of the 1980s and 1990s and not hair crimping is making a major comeback, but with a contemporary twist. Decades ago the style was all about super sharp crimps, and massive volume, thanks to some backcombing and a huge amount of hairspray being thrown into the mix.
This time around, crimping has become a lot softer, and with crimping stylers being much more effective than those of 30 years ago, there is no need for endless styling sprays. Additionally, crimpers come in a variety of widths these days, so you can choose chunky waves or very fine little crimps, or even a combination of both.
There is so much experimentation and versatility to be had with crimped hairstyles. You can crimp just a few sections of hair to add detail, or you can crimp the hair all over and leave it loose, or style it into a beautifully textured up-do.
Need some more inspiration? Check out some of our favourite crimped hairstyles.
Advertisement