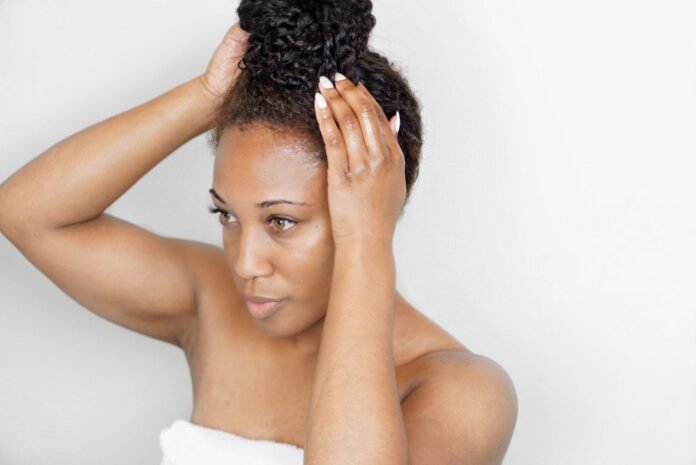 Advertisement
Hot Oil Treatment For Natural Hair and Damaged Hair
Sometimes hair that's dry or damaged needs more than your everyday products to bring it back to life. If you're looking to give your strands some serious TLC without hitting the salon, a hot oil treatment is one of the most tried and true ways to pamper your mane. Ladies with natural hair love how hot oil treatments help to lock in moisture for days, while anyone with damaged hair will appreciate the difference in moisture after slathering your strands with love.
1
What is a hot oil hair treatment?
Hot oil treatments feature impressive results, but the concept is really very simple. By heating up a nourishing or moisturizing hair oil, more of the product is absorbed into your strands. Not only do these treatments help your hair, but hot oil can provide extra moisture to a dry scalp and improve flakes and dandruff during drier winter months.
A hot oil treatment will work instantly to replenish moisture, but also helps build up a supply to keep your hair and skin looking and feeling supple for a week or more. Hair that's dry and brittle not only looks and feels better after a hot oil treatment, but will be stronger and more resistant to styling and manipulation. They're a great idea both before and after a protective hairstyle, helping to prepare natural hair that's porous and prone to breakage for whatever look you have planned next.
3
How to do a hot oil treatment at home
Begin by heating up your hot oil. Whether it's in an individual applicator or a plastic or glass bottle, the best way to heat your oil is by placing the bottle directly into a cup or bowl of hot water. Microwaving should be a second option if you don't have a proper container, but it can lead to uneven heating and may burn some products if heated up too long.
Once heated, let your oil cool to a skin-safe temperature. Test by placing a small drop on the back of your hand, and never apply hot oil directly to your scalp without being sure it isn't hot enough to burn you.
Now that you oil is hot but not scalding, apply liberally to your clean hair and scalp, focusing on whichever areas are in need of the most moisture.
Once your hair is coated, give yourself a scalp massage to help work the hot oil into your skin and to promote circulation and follicle growth.
Now you can let the hot oil sit for about 20 minutes, using a plastic cap to keep your hair warm and prevent oil from transferring or dripping. Extra heat can help your cuticles to open up further. Try sitting under a hooded dryer while you wait, or get in a hot shower, and let the steam heat your hair in the cap while you wait to rinse.
After about 20 minutes, rinse the oil from your hair and scalp, then finish with a deep conditioner or leave-in treatment.
Apply a hot oil treatment to your hair after it's been shampooed. Because pre-washed hair is usually coated in natural oils, your strands will absorb less of the moisturizing treatment.
Hot oil treatments can be done every 1-2 weeks depending on your hair type and the environment. If you've got natural hair that's very dry, once a week in the winter is definitely acceptable, while other seasons might see you stretching it out longer.
For a mini hot oil treatment, try mixing some warm oil in with your regular conditioner. This quick fix is great if your biggest issue is dry ends.
Fine hair that tends to produce a lot of its own oils may look weighed down after a hot oil treatment. If dry ends are your only area of concern, skip the scalp and concentrate all of your hot oil farther down on the hair shaft.
5
Best oils for an at home hot oil treatment | Best Hot Oil Treatment Products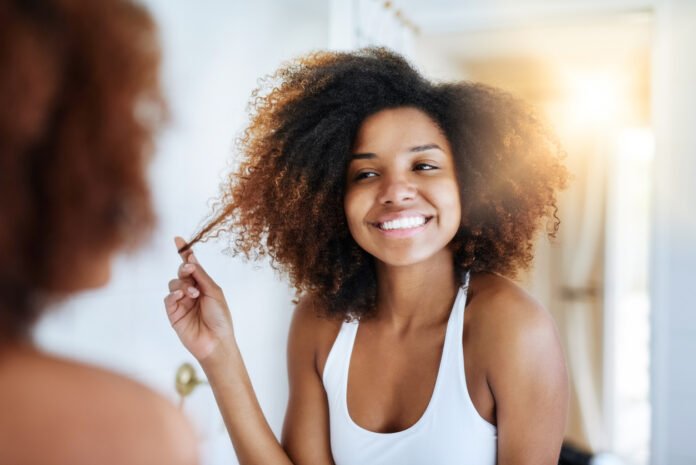 There are tons of hot oil treatments featuring different ingredients, which can make it hard to choose the best one for you. Between our 5 favorite hot oil treatments, there's something for everyone looking to give their natural or damaged hair some extra attention.
6
Shea Moisture Jamaican Black Castor Oil Serum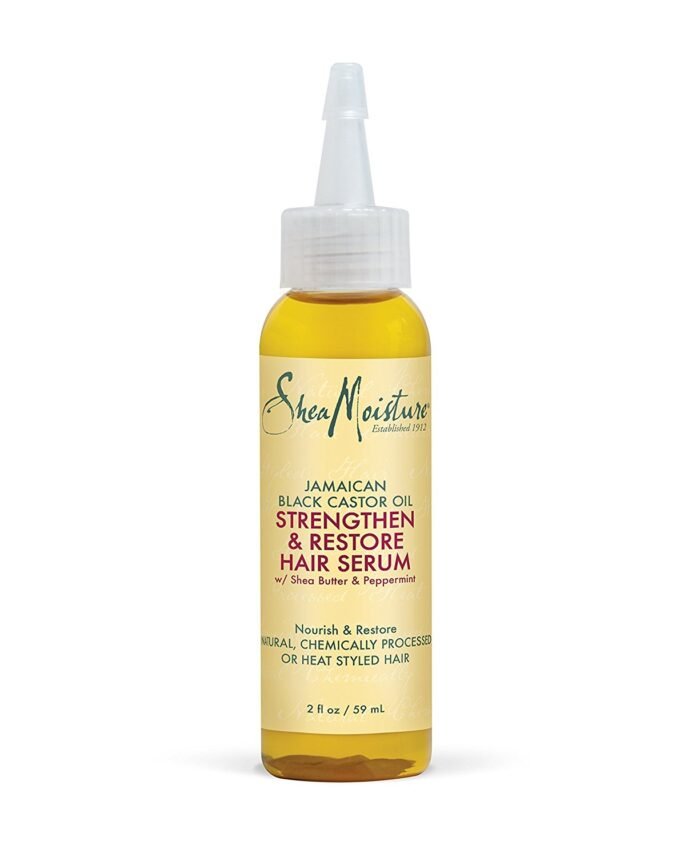 Pulling double duty, Shea Moisture's Jamaican Black Castor Oil is both a serum and a hot oil treatment. Black castor oil has long been used to help promote hair growth, making this the perfect hot oil treatment for anyone who's suffering from hair loss caused by styles that pull too hard. Aside from hair growth, this oil is big on moisturizing, making it perfect for anyone dealing with both a dry scalp and ends.
To use as a hot oil treatment, apply straight from the bottle to coat your hair and scalp, and thoroughly massage the product in. Cover with a plastic cap and apply heat for 10-15 minutes, then rinse and condition. In between oil treatments, you can apply directly to your scalp to promote hair growth, or use on your ends as a serum.
7
Josie Maran Argan Hot Oil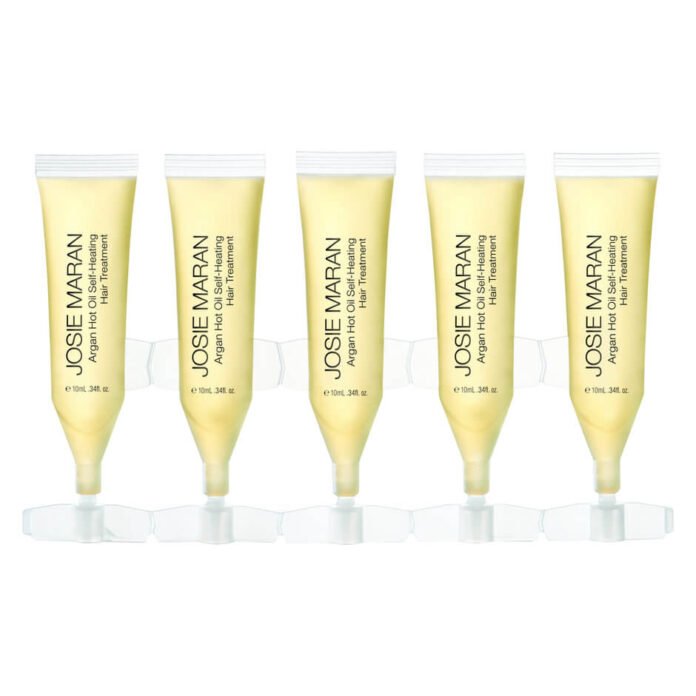 If you're looking for a hot oil treatment that's tough enough to nourish damaged hair but won't weigh down fine strands, Josie Maran Argan Hot Oil Treatment  offers salon quality hair repair in convenient sized applicators. This lightweight oil is ideal for damaged hair that's also fine and delicate, and you'll notice more moisture and significant frizz reduction after this argan oil treatment.
This self-heating treatment is meant to be used in the shower. Wash your hair as normal, then work some Josie Maran oil into your hair and scalp, using warm water and steam from the shower to facilitate massaging the oil in. For extra nourishment, leave the oil in while you exfoliate or shave your legs, then rinse it out and follow with your favorite conditioner.
8
African Royale Hot Six Hair Oil
A tried-and-true favorite for natural hair, Hot Six Hair Oil is a first-rate treatment that comes at an incredibly affordable price. Made with a blend of six oils (including olive, castor, sweet almond, and safflower), Hot Six is also packed with vitamins E, A, and D, proving that you don't have to shell out tons of money to get a great quality product. Because it's all about versatility, Hot Six can also be used as a nail and body oil, and makes the perfect addition to your bath water during dry winter months when skin is prone to cracking.
Specifically designed for natural hair, Hot Six is ideal for kinky and curly hair that's either damaged or prone to dryness. Supplying moisture is it's most impressive feat, and hair that's usually dried out a day or two after washing can be hydrated for up to a week after a Hot Six treatment. For best results, use after shampooing. You can condition afterwards if you'd like, but some find it moisturizing enough to be able to skip the conditioner altogether.
9
Alikay Naturals Blended Therapy Hot Oil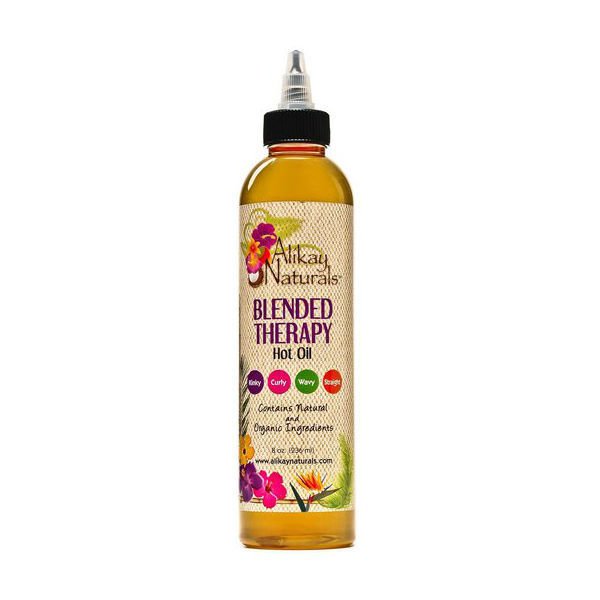 If you're looking for a hot oil treatment to moisturize your hair and heal your itchy, irritated scalp, Alikay Naturals Blended Therapy Hot Oil should be at the top of your purchase list. Cedarwood oil and Black Seed oil work together to create an antiseptic and antifungal oil treatment that soothes irritation and stops dandruff at the source. Meanwhile eucalyptus oil (an herbal powerhouse) helps to calm irritation, and promote hair growth straight from the follicles.
Scalp health aside, Blended Therapy does an incredible job of strengthening brittle hair that's been damaged from heat styling or bleaching. Natural ingredients like avocado oil and burdock root work their magic to help infuse your mane with moisture and seal strands for whatever's coming their way next. Hair types all the way from 1A to 4C can benefit from this hot oil treatment, and the natural ingredients will turn even the most die-hard DIY-ers into faithful users.
10
St Tropica Organica Coconut Hot Oil Hair Mask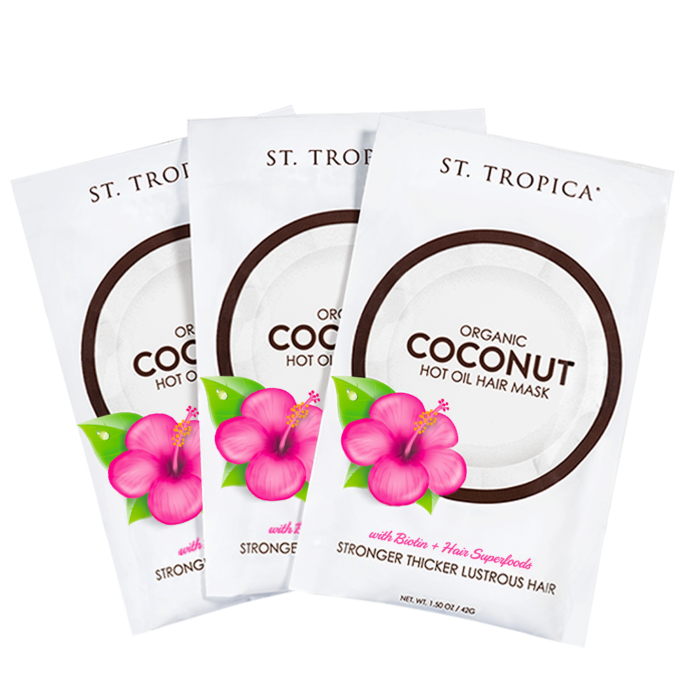 Coconut is one of the most loved oils for haircare, slathering on skin, and even makes a great staple in the kitchen. Using coconut oil as its foundation, St. Tropica's Coconut Hot Oil Hair Mask is also packed with superfoods for your hair like green tea, hibiscus, and biotin. All ingredients are organic, and there are no parabens or sulfates in this gluten-free, 100% vegan mask. Anyone with dry hair in need of an intense conditioning can benefit from this hot oil treatment that's thick enough to leave on for a few hours or even overnight.
To warm this coconut oil, you can either place an unopened packet in the microwave for 20 seconds, or sit in a mug of hot water for 30 seconds. Knead after either method to distribute heat, and open carefully. Apply oil to dry hair, then cover with a cap and leave for anywhere from 20 minutes to overnight. Because this oil is so thick, you may choose to shampoo it out afterwards, then condition and style as usual.
Advertisement