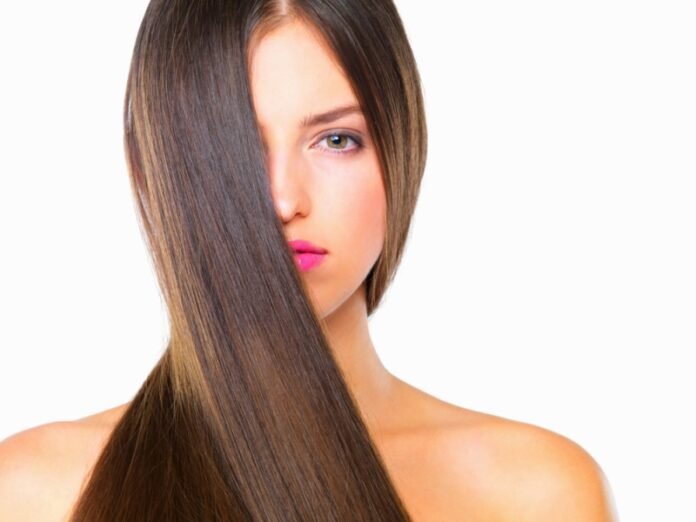 Advertisement
How to Keep your Hair Straight Overnight and All Day
For those of us who weren't born with stick straight hair, the struggle of getting your hair straight (and keeping it that way for more than a few hours) is definitely real. If you're having trouble keeping your curly, wavy, or frizzy hair in a sleek and straight style all day long, we've got a bunch of tips and product recommendations to help your strands stay smooth day and night.
1
Blow-drying your hair straight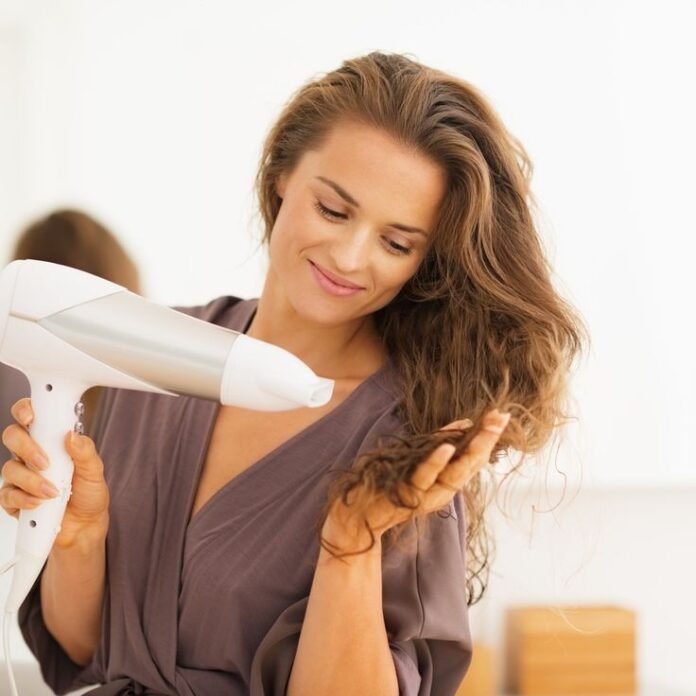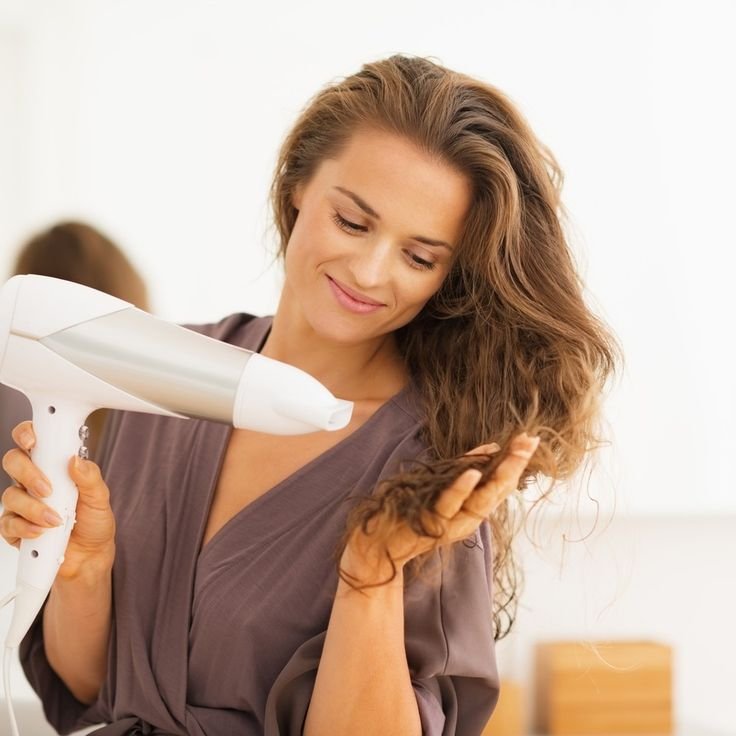 Blow-drying is an important step in getting a sleek hairstyle and makes your sure your strands are smooth and completely dry before moving on to other styling tools.
Dry hair that's been gently towel dried so that it's damp as opposed to dripping wet.
Before you begin, apply a heat protectant and straightening balm or serum.
Depending on the texture of your hair use a high or medium heat (high for very thick/coarse hair, medium for fine or damaged strands).
Work with a paddle brush (round brushes tend to add curl) to dry your hair in sections. Keep your blow-dryer angled downwards to help seal your hair's cuticles.
When your hair is close to being dry, switch to your dryer's "Cool" section, which can help to lock in your straight style and prevent heat damage from over-drying.
Be sure your hair is completely dry before moving on to using a flat iron or heading out for the day.
2
How to straighten your hair with a flat iron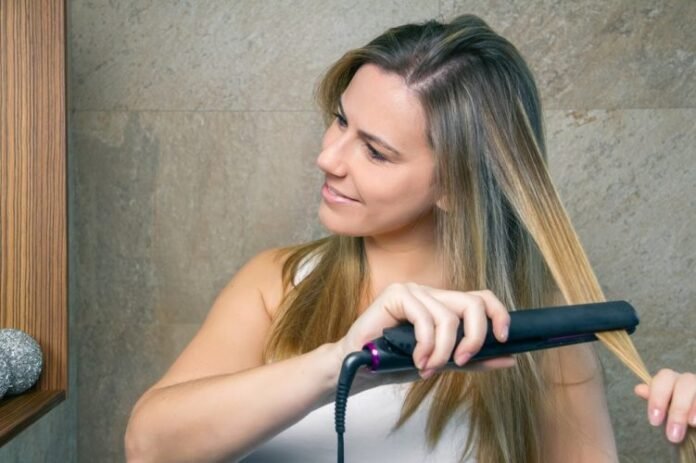 Taming your hair with a flat iron is almost always the best way to get it completely straight. To make the most out of your flat ironing:
Ensure your hair is completely dry before you begin. Flat ironing hair that's still holding moisture can cause damage to your hair, and makes straightening more difficult.
Apply a heat protectant spray. Even if you've already used this product before blow-drying, a second coat before ironing will add extra protection.
Use a high-quality iron with ceramic plates and variable temperature settings, and use the appropriate setting for your hair type. Fine or damaged hair should be below 300F, normal strands can go anywhere from 300F-380F, and very coarse or curly hair should be between 350-400F.
Work with small sections of hair, using a steady motion to flat iron from roots to ends. Placing a fine tooth comb just before your iron can help keep your strands smooth as your flat iron passes over them.
Once you're finished ironing, finish your hair with a moisturizing serum or anti-humidity spray.
3
How to keep your hair straight all day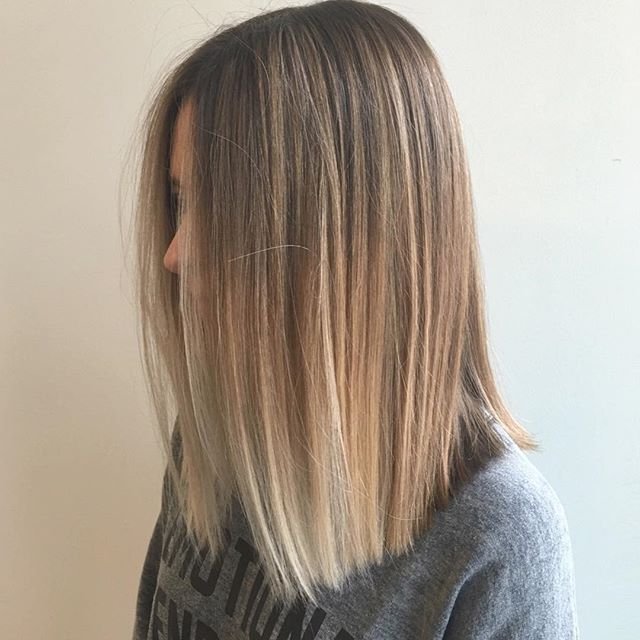 So you've just spent all morning getting your hair super straight. You'd probably like to keep it that way, but sometimes it seems like the universe has other plans. While you can't necessarily prevent yourself from being caught up in a sudden torrential downpour or rogue gust of wind, these are some of our tried-and-true methods for keeping your hair looking sleek from breakfast right through to a big night out.
Blow dry – Make sure your hair is completely dry before leaving your house in the morning. Even if you don't wash your hair in the morning, blow drying will help to straighten your hair and ensure that it's fully dry. Hair that's even slightly damp tends to frizz up as the day goes on.
Product – Finish your hair with a straightening serum to provide moisture and seal cuticles before you step outside, and keep some of this product on hand to refresh your locks throughout the day.
Avoid humidity – Keeping your hair dry is an essential part of keeping it straight. That means you should carry an umbrella on days when it's even thinking about raining. If you live somewhere with sunny but humid summers, an umbrella can help too. Not only will it help to deflect some of the moisture from your hair, but you'll keep cooler in the shade, making you less likely to sweat. When in doubt, use an anti-humidity spray to form a barrier between your hair and the moist air.
4
How to keep your hair straight at night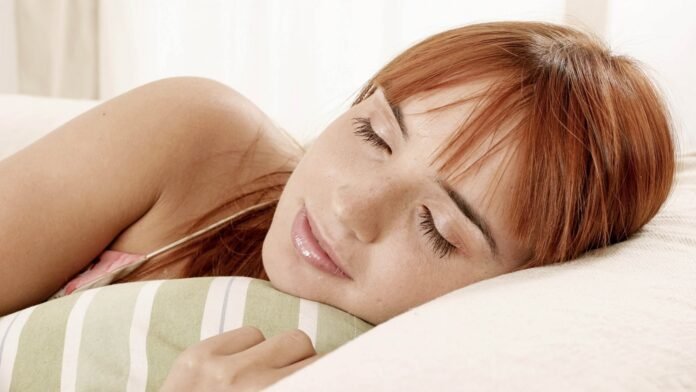 Whether you prefer to wash and straighten your hair at night or you're trying to stretch a straightened style from one day into the next, these tips will help keep your hair smooth while you slumber.
Sleep on a silk pillowcase – On top of making you feel like a queen, a silk pillowcase will reduce friction that causes your hair to re-frizz throughout the night.
Keep it cool – Use AC or a fan to keep your bedroom from getting too hot. Sweating while you sleep will dampen your hair, causing it to curl overnight.
Wrap and pin – This method works to keep your straight hair secured and in place while you sleep. First, apply your favorite smoothing oil to refresh your hair's moisturize. Next, you'll want to pin hair flat against your head, working in layers. Once all of your hair is pinned flat, wrap your head using a hair wrap. Something silky or satiny is ideal to keep your hair secure without roughly rubbing against it. In the morning, remove your head wrap and gently refresh with serum if needed.
5
Straight Hair Dos and Don'ts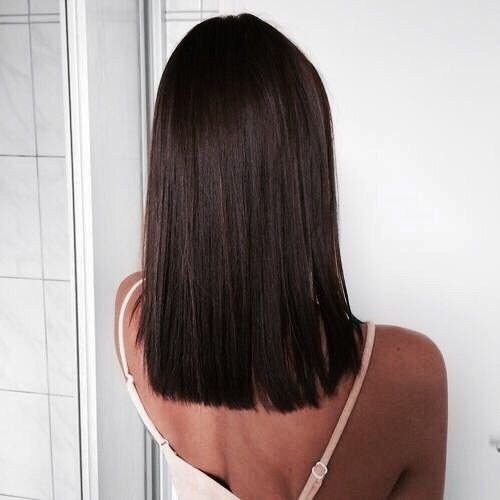 Do use dry shampoo to extend the length of time you can go in between washes. A good dry shampoo will not only absorb oil, but help to volumize your roots after sleeping on wrapped hair.
Don't touch your hair throughout the day. Although it's tempting to run your fingers through your freshly straightened hair, manipulating your strands can lead to losing some of that straight texture. Unless you're applying product, keep your hands to themselves.
Do protect your hair from heat damage. Use a protectant spray or oil before blow drying and flat ironing, and take care to adjust heat settings according to your specific hair type.
Don't let your hair get wet! Whether it's starting to drizzle outside or you step into a humid room, moisture will cause your hair to revert back to its pre-straightened state.
6
Products to keep your hair straight
Choosing hair products can be overwhelming, but using the right ones will be a huge help in keeping your hair straight all day and night.
7
Kevin Murphy Smooth Again Wash & Rinse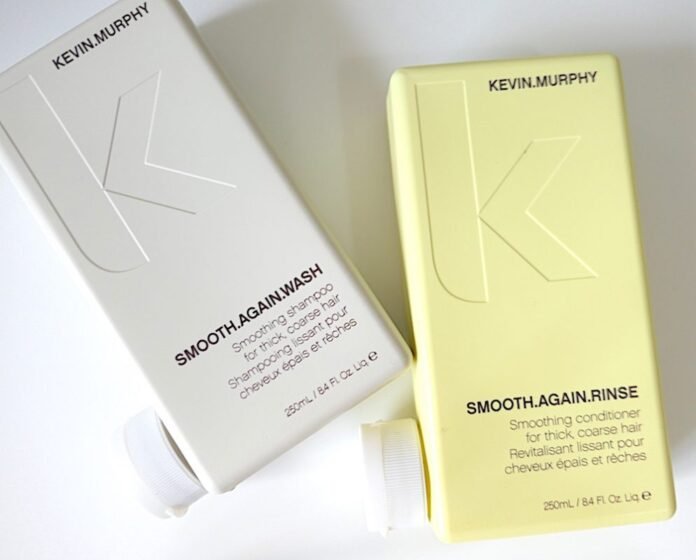 To give your hair the best chance of staying straight right out of the shower, we love Kevin Murphy's Smooth Again shampoo and conditioner. This powerful, salon quality pair is packed with moisturizing ingredients like monoi oil and cocoa seed butter. Aside from keeping your hair smooth and frizz free, this shampoo has enough cleaning strength to let you stretch out the length of time between washes.
8
Frizz Ease Flawlessly Straight Shampoo & Conditioner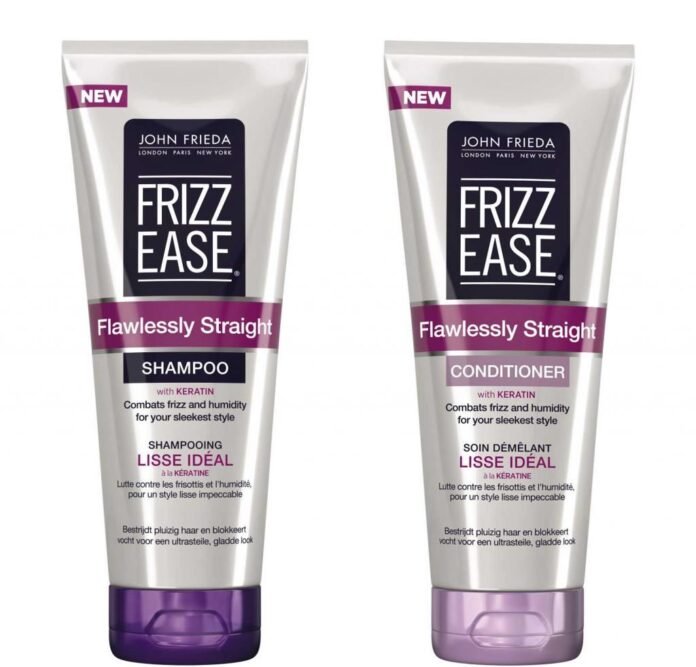 If you're looking for a budget shampoo and conditioner designed to keep your hair straight and smooth, John Freida's Frizz Ease products have been around forever for a reason.
9
Bumble & Bumble Hairdresser's Invisible Oil Primer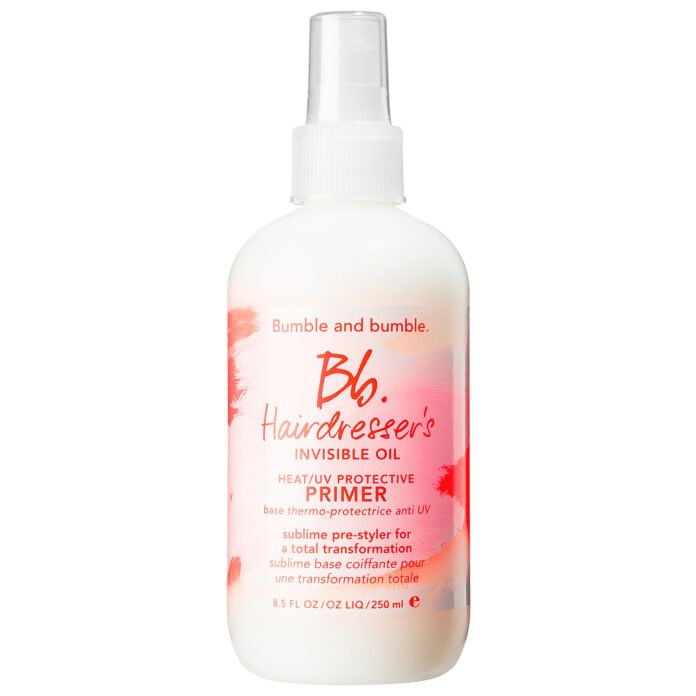 Hairdresser's Invisible Oil pulls double duty, acting as a heat protectant primer and a major tamer of frizz.
How to use: Spray this oil in your damp hair before blowdrying, and again before using a flat iron to seal in your sleek style. To refresh your straight hair the next day, apply a tiny amount of invisible oil to your ends, being sure to start small and work up if needed.
10
Goldwell Flat Marvel Straightening Balm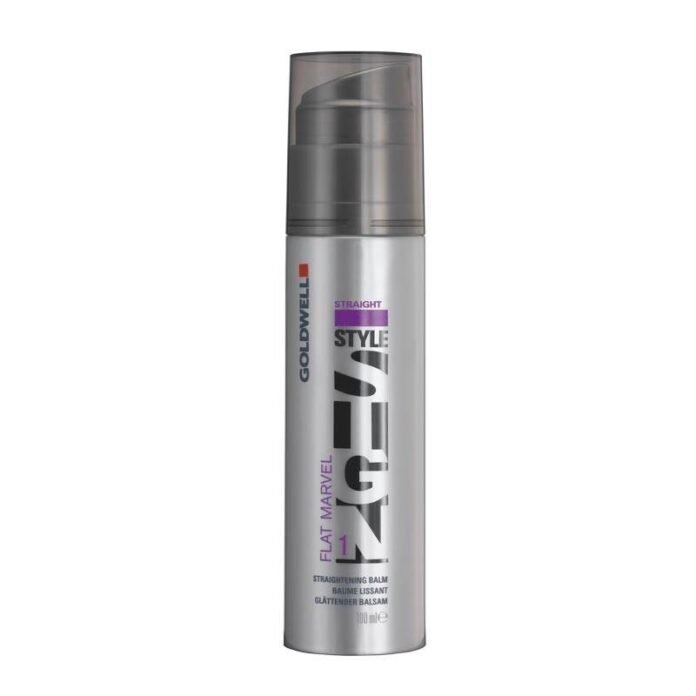 If you're looking to keep your hair straight and protect against humidity, Goldwell's Straightening Balm is perfect for coarse hair that tends to be unruly in the face of straightening tools. Not only does it help keep you hair smooth all day, but it cuts down on blowdrying and flat ironing times.
How to use: Apply one or two pumps (depending on hair length) to damp hair before blowdrying straight. This is a fairly thick balm, and not meant to be used as a finishing product.
11
Tigi Control Freak Serum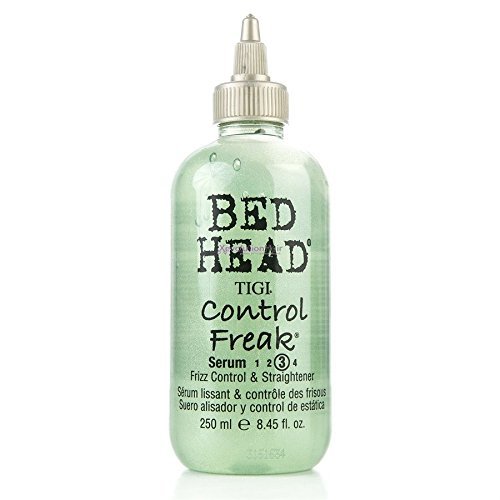 For fine, frizzy hair that gets weighed down by thicker products, Tigi Control Freak serum provides the perfect amount of weightless moisture.
How to use: Apply a small amount of serum to wet hair, then style as usual. If you don't have time to blow dry, Control Freak does an impressive job of helping hair to air dry with less frizz than usual.
12
Kérastase Elixir Ultime Serum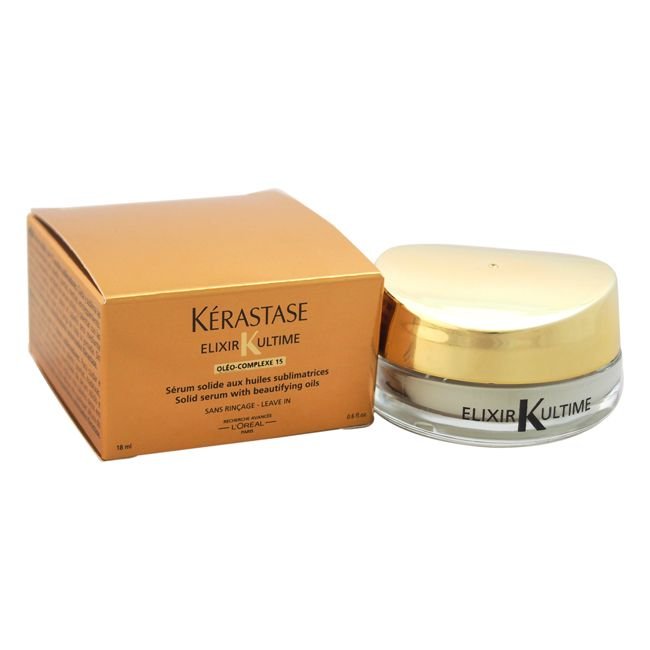 Kérastase Elixir Ultime is a solid serum that provides shine and frizz control for medium and coarse or thick hair types. Users love how a tiny bit of this product goes a long way, and how easy it is to pack in your purse for frizz control on-the-go.
How to use: Apply a small amount to damp hair before blowdrying. Elixir Ultime can also be applied to the ends of dry hair to help keep your strands looking smooth throughout the day.
13
KMS Hair Stay Anti-Humidity Seal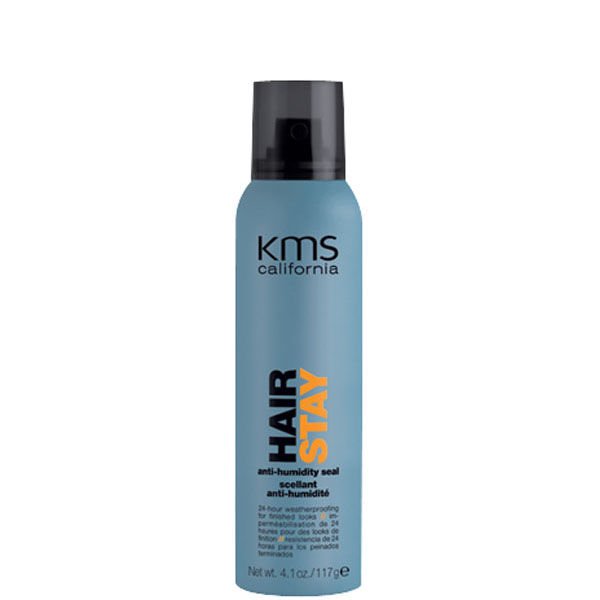 If you live somewhere with a high humidity index, it may be impossible to keep your hair dry when you step outside. KMS Anti-Humidity Seal provides you with an extra layer of protection, sealing your straightened hair to block out moisture in the air.
How to use: Lightly spray on flat ironed hair as a finishing product. For extra fine hair, spray onto fingers and distribute to straightened hair.