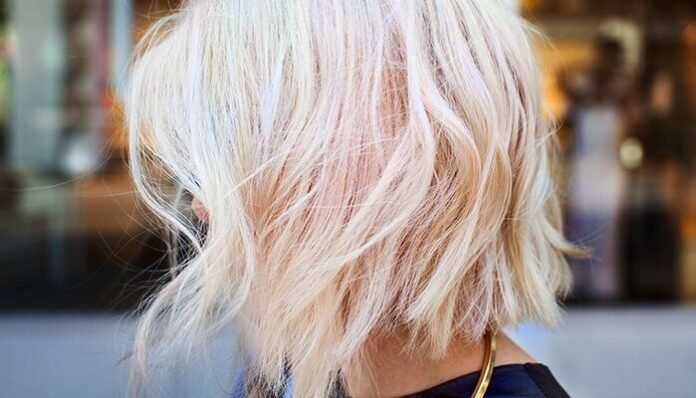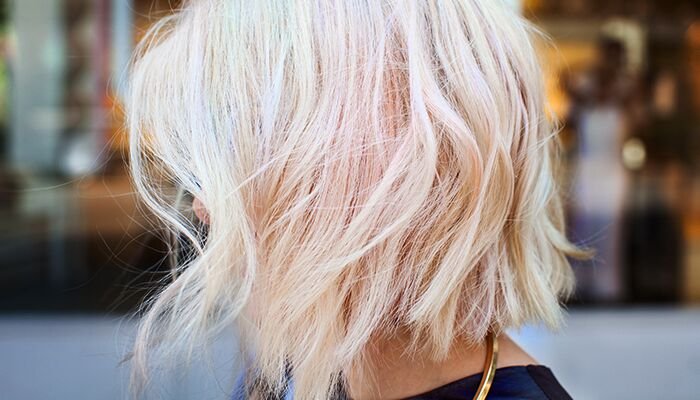 Advertisement
How to fix fried and bleached hair
If you love wearing your hair in ultra light shades like platinum or white blonde, bleaching is almost always an necessary part of the equation. But if you've pushed fragile hair to the limit with repeated lightening, you may cause damage that makes your hair weak and prone to breakage. Anyone looking to fix bleach damaged hair knows it can be a difficult journey, but there are lots of methods to help repair your fried mane. To help you get your over-processed hair back on the right track, we've compiled some great advice and best product reviews for bleached hair.
How does bleach damage your hair and cause fried hair?
We all know that bleach ban have disastrous effects, but have you ever wondered exactly how it leaves your hair feeling fried?
Bleach opens cuticles and causes strands to swell. While this can leave your hair ready to accept a fun new shade, open cuticles can leave your hair feeling rough and looking fuzzy.
On top of opening your cuticles, bleach increases porosity by breaking through the cortex of your strands and destroying melanin. Too much porosity makes it impossible for your hair to hold any moisture, leading to dried out strands that are difficult to manipulate.
Bleach can lead to the cuticle layer of your hair completely breaking off, especially if you frequently heat style your lightened strands. The result is visibly split ends that can travel farther up the hair's shaft if left untreated.
How to repair bleached hair and what to avoid
If you've bleached your hair to the point of damage, follow these steps to begin the repair process:
Leave your hair alone for as long as possible. If you can, go a week without washing your hair and use minimal products and manipulation. Harsh shampoos with sulfate detergents will exacerbate damage, and it's best to leave these until your hair is stronger.
Avoid heat styling. Your hair may have been strong enough to withstand hot blowdrying and flat ironing before it became damaged, but once bleach has hurt your hair applying heat will only make it worse.
When styling, avoid using dry or sticky products like texturizing sprays that can contribute to tangling and breakage. Instead, use products with a smooth consistency like balms and oils on your ends.
Condition and moisturize. Because bleach damaged hair loses moisture easily, you'll need to replace it frequently with conditioning and moisturizing products. While you're laying off the shampoo, you can still condition your hair or use a cleansing conditioner to clean without drying. Leave-in conditioners, hair masks, and leave-in treatments can all help you put moisture back into your bleach damaged hair.
Hair treatments. Salon treatments can help to fill in the open gaps left in your hair after it's been bleached. There is such thing as too much of a good thing, and doing some treatments too frequently can also lead to damage. If you're using a treatment that chemically affects you hair, check with a professional to see how often you should be applying.
Best products for bleach damaged hair – Reviews
Looking for the best of the best to fix your bleach damaged hair? These are our favorite products to nourish over-processed strands.
Advertisement