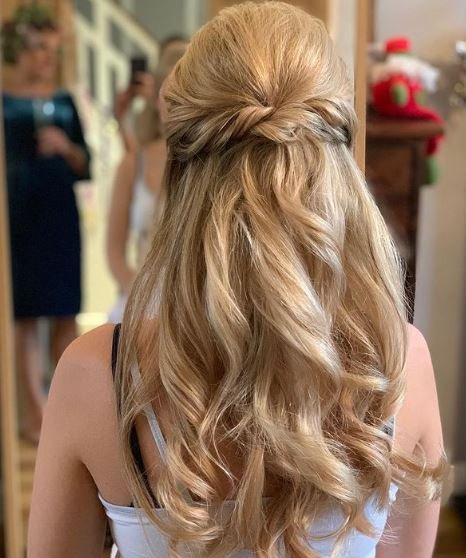 Half Up Half Down Wedding Hairstyles
Your wedding day is one of the most important days of your life. You want everything to be perfect, including your hair. There are many different wedding hairstyles to choose from, but half–up half–down styles are some of the most popular ATM. Half–up half–down styles are both elegant and practical. They keep your hair out of your face so you can focus on enjoying your big day, but they also let you show off your beautiful locks. If you're not sure which style is right for you, take a look at these gorgeous half–up half–down wedding hairstyles.
You've spent months picking out your dream venue, selecting the right menu and choosing flowers that will complement your wedding day. But there is one more important decision to make before you walk down the aisle – what style of hair do you want? If you're torn between styles, we've got inspiration for both short and long hair half up half down wedding hairstyles and updos.
There are so many different ways to style your hair for your wedding, but if you're looking for something that's both elegant and timeless, then a half–up, half–down style is the way to go. This classic look can be dressed up or down, depending on how you wear it, and it's perfect for any bride who wants to show off her beautiful long hair on her big day.