All You Need to Know About Light Brown Hairstyles
If you're looking for a very versatile and flattering hair color, light brown hair dye may be perfect for you! In the last couple of years, salons have been bombarded with requests for light brown hair because the neutral shade has been extremely popular amongst celebrities. While bright blonde and rich brunette shades will never go out of style, influential celebrities like Taylor Swift and Karlie Kloss have been very instrumental in increasing the popularity of very natural looking shades that toe the line between dark blonde and light brown.
Why Light Brown Color?
One of the benefits of selecting a light brown color for your hair is that the color will not fade or depart as much from the original color as with other hair colors. For example, blonde hair can turn brassy and dark brunette hair dye will fade a lot over time. Plus, light brown hair looks amazing no matter what the season is! For example, a lot of women dye their hair blonde in the summer, only to wish they had dark hair for the winter. With light brown hair, you are right in the middle and can always add a couple highlights or lowlights depending on the season.
Types of Light Brown Hair
Light brown hairstyle with bangs

Light brown wavy hairstyle

Light brown hair color for straight hair

Light brown hair color for curly hair

Light brown hair hairstyle for straight hair

Light brown hair color for short hair

Light brown hair color for long hair

Light brown hair with highlights

Light brown hair with blonde highlights

Light golden brown hair

Light honey brown hair

Light ash brown hair

Light chestnut brown hair

Light brown hair with balayage

Light brown hair with ombre

dark brown hair with light brown highlights
How to Tell If
 Light Brown Hair Color

 

Will Look Good on You
Light brown hair is universally flattering on everyone, but the key is finding which shade of light brown is best for your coloring. If you are warm-toned, a light golden or honey brown shade will look great on you. Adding a few warm blonde highlights can also help add some dimension to your light brown hair as well. Light ash brown hair looks best on women whose coloring is cool-toned. Whether you are warm or cool toned, if you have blue or green eyes, a light chestnut brown shade will make your eye color pop!
When you're deciding on the light brown hair color that you want to pick, it's natural to find pictures of celebrities who you think look amazing with light brown hair. It's important to keep in mind, however, that sometimes you may like the way the shade enhances the celebrity's coloring and facial features, as opposed to actually liking the hair color itself. Try not to get super attached to the exact hair color you see on your favorite celebrity because it is possible that your skin tone and coloring will actually be much more flattered by a different shade. For this reason, we definitely recommend consulting with a professional hair colorist to help guide your decision-making. A large amount of women have gone their whole lives thinking they are "cool-toned" when they are actually "warm-toned" (and vice-versa!). Getting a shade that is in the wrong tone can wash you out, so it is definitely a good idea to get input from a professional who is trained to identify which colors will enhance your features.
Trendiest Light brown Hair Colors 2016
Light ash brown hair
Ash brown hair has been super popular and seen all over the fashion runways recently. Ash brown hair is cool toned, and almost has a slight grayish tinge, but it is not dull or matronly at all. This color is very chic and understated and looks great on women whose skin is free of redness. Red, or blotchy skin can clash with the ashy hue, so if you don't have a clear complexion, but want to rock the ashy brown trend, make sure you have a color correcting foundation!
Light brown hair with ombre 
Hair colorists have coined a new term for ombre looks in which the root color is not super dark: sombre. Short for subtle ombre, sombre looks great on light brown hair and dark blondes. This ombre style is very flattering and perfect for girls who love the ombre trend, but don't want to have drastically contrasting shades of color in their hair.
Light chestnut brown hair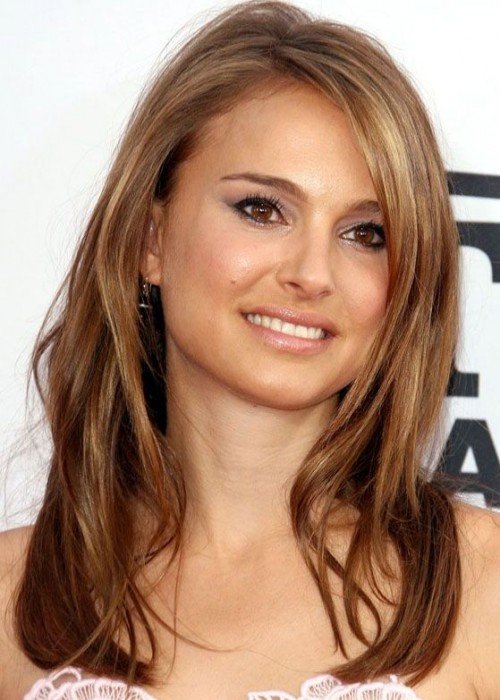 Light chestnut brown hair looks absolutely stunning on girls who have green or blue eyes. This is because the slight reddish tones in the hair color really make light eyes pop! Although light chestnut brown hair can look good on most skin tones, women who have very pale skin tend to look super striking with chestnut brown hair!
"Bronde" hair with highlights
If you are not familiar with the term 'bronde,' it is the term coined to describe hair that is somewhere in between brown and blonde. Bronde shades are typically on the warm side and pair very nicely with blonde highlights to add a bit of dimension. This hair color is perfect for girls who can't decide if they want to be blonde or brunette and want to experience both worlds!
Light Brown Hair Dye: 

Best Colors and Shades for Light Brown Hair
The best color for light brown hair depends on your coloring and facial features! The right shade of light brown can totally wake up your face, and the wrong shade can wash you out. Considering this, it is definitely important to put some effort into figuring out which shade will flatter you best.  Although you can guess about which shade will look great on you, you can also enlist the help of a professional hair stylist who will provide you with recommendations about which shades will enhance your features. Generally speaking, adding at least a few highlights is usually recommended in order to add dimension to light brown hair. Since light brown hair is a very neutral color, it can run the risk of looking mousy if you do not style your hair or keep it trimmed regularly, so highlights helps to prevent your hair from looking dull or flat.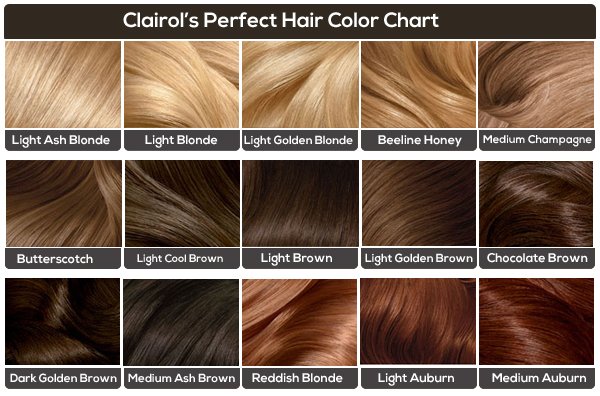 Celebrity Light Brown Hair Colors 2016
Karlie Kloss: Light chestnut brown hair color with subtle golden highlights
Why we love this light brown hair color: Karlie looks absolutely amazing with this hair color! The light chestnut brown shade brings out her eye color and complements her skin flawlessly. Chestnut hair looks great on a variety of women, but women who have pale skin and light eyes like Karlie will be particularly flattered by this hair color. Although her hair seems to be one color at first glance, Karlie actually has a number of very thin and subtle highlights and lowlights in her hair. Karlie has thin hair, so these highlights and lowlights help to add depth and texture to her haircut.
Taylor Swift: Golden 'bronde' hair color
Why we love this light brown hair color: Taylor Swift has become something of a hair color icon ever since she ditched her bleached blonde perm from when she first burst on the music scene. Nowadays, Taylor is rocking a super chic and modern bronde hair color, a kind of dark brown hair with light brown highlights, that complements her skin tone and facial features exquisitely. The nice thing about this shade is that it is very versatile and looks different depending on the lighting. For example, in the sunlight, this color will look brighter and summery, and in the dark, this color will look richer and deeper. This is the perfect shade of light brown hair for girls who want an understated color that will subtly enhance their natural beauty.
Gisele Bundchen: L

ight golden brown hair color 

with blonde highlights 

Why we love this light brown hair color: Before Gisele retired from the catwalk, she was famed for her medium blonde beachy waves. Though she is no longer strutting her stuff for a career, Gisele is still a fashion and beauty icon and does not disappoint her fans with this stunning light golden brown hair color! This hair color is lovely because it adds warmth to her face and looks more chic than her previous hair color which had a ton of blonde highlights. We love this hair color on Gisele and think she is a great example of how changing your hair color slightly can make a huge difference!
Sarah Jessica Parker: L

ight ash brown hair color

 balayage
Why we love this light brown hair color: Sarah Jessica Parker totally hits it out of the park with this light ash brown hair color! Ash brown can be a tough color to nail down, but Sarah's colorist did an amazing job on both the base color and the blonde balayage. The balayage technique adds a lot of dimension and visual interest to Sarah's hair and it doesn't look as harsh as the traditional ombre look.