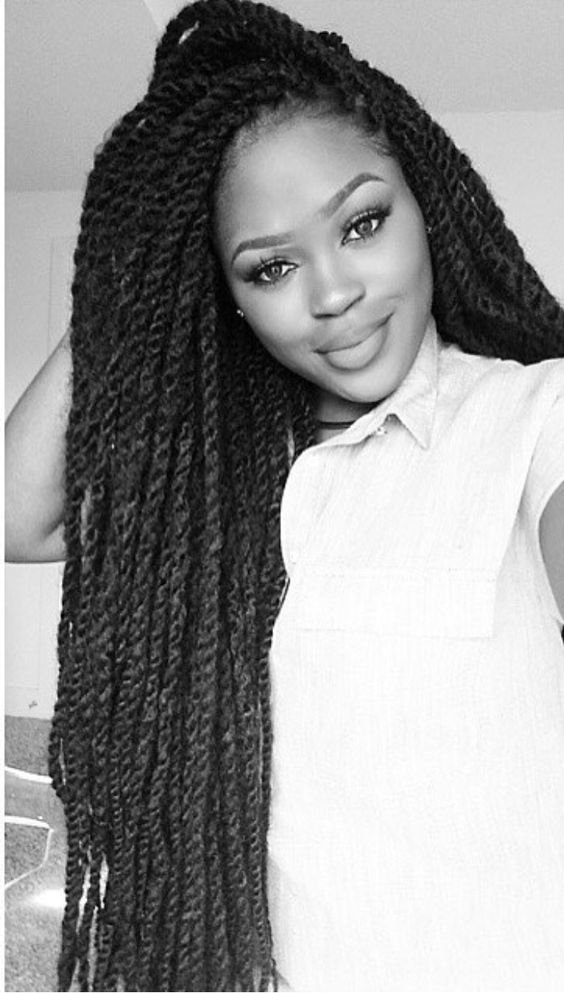 Marley Twist Hair Styles
Yes, it's 2019 and Rihanna has us raving again for Marley twists (Have you seen Guava Island?) and why wouldn't she? Marley twists sit right there in the protective styling hall of fame, next to other great choices you can find in our protective styling tag.
Not a summer exclusive by any term, Marley twists work pretty much the same way box braids do. You can style them from thin and tiny to extra large and thick with wonderful results all across the board.
An often overlooked detail about Marley twists and their chunky but stylish final result is that a specific type of hair is used for twisting. Find out more about it after taking notes and choosing your best Marley twists styles in our gallery.
Marley twists are also known as Havana or Jumbo twists. This difference is mainly due to the brand of hair used and the thickness of the braid. Style is inherited from the Senegalese twisting method which twists each hair section into itself and then with the other.
Senegalese twists are closer to a micro braiding result, while Marley twists are closer to box braids (We're hinting at a protective styling family tree here, would you like that?). When shopping for twisting hair keep in mind that the bulkier the package the chunkier the braid, as it will be difficult to section the hair into thinner parts without messing with its volume.
Marley twists are sealed and maintained quite similar to a box braid set:
1. Keep your scalp and parts by oiling and gently massaging them every 3 to four days
2. oil or butter your ends as needed
3. Retwist and seal with hot water where you feel its due.
4. Sleep in an extra large satin bonnet to keep them in top shape.
We hope this list of gorgeous Marley twists styles helped you find your next twist hairstyle!