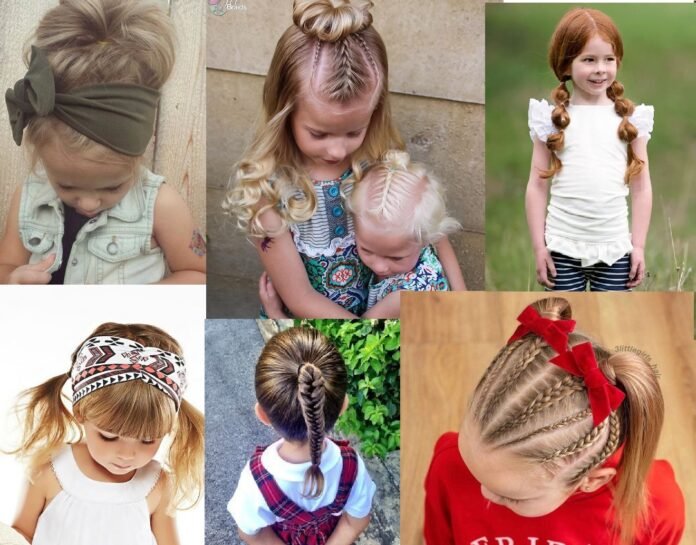 Advertisement
Cute Hairstyles for Picture Day
There is only one year in age between me and my sister, so when we were kids in school on picture day we would pose together and my mum would eagerly await the photographs arriving. My sister would look like an absolute angel – adorable smile, uniform neat and perfect, and hair looking lovely. Then there would be me sitting next to her – cardigan buttoned up wrong, suspicious scowl on my face, and hair sticking up in every direction. She still laughs about those pictures more than 20 years later. If Hairstyle Hub had existed back then, she may have found some cute picture day hairstyles that would have kept my unruly hair in place.
If you're looking for cute hairstyles for your little girl's picture day, take a look at these gorgeous hairstyle and updo ideas for inspiration.
Advertisement
If you are feeling inspired to trying out a new hairstyle on your little one for the next picture day, any one of these styles would be perfect. Some of the styles are really simple – such as pigtails, ponytails or French braids – and will be easy to do in less than five minutes, ideal if you are short on time in the mornings.
If you have a little more time to play with, you might be interested in trying out one of the more complicated picture day hairstyles, such as multi-braids, hair bow hairstyles, or intricately weaved up-dos. These styles will require practice to get them perfect, so try a few out in the weeks running up to picture day. There are plenty of amazing tutorials up on YouTube that will take you through your chosen picture day hairstyle step-by-step
If your little one doesn't like their hair to be messed with or played with, remember that it isn't the hair that matters. What matters is that the picture makes you smile and the personality of your special girl shines through. On my school picture, my hair often looked quite the mess and I would have a funny look on my face, but my mum always loved them because, in those pictures, I was my true self.