All You Need to Know About Shoulder Length Hairstyles
Shoulder length hair is an extremely popular style because this length is universally flattering and easy to style. Unlike short hair or long hair, shoulder length hair allows for maximum versatility when creating different looks. For example, women with short hair don't have enough length to create some updo hairstyles and they also might not have enough hair length to experiment with curling their hair. Similarly, women with long hair can be limited because their extra hair weight makes it difficult to create updo styles and hair textures that last. Shoulder length hair is the best choice if your goal is to maximize your styling options because it is long enough to experiment with a lot of looks, but short enough that a variety of styles can be easily achieved and also last throughout the day.
Generally speaking, shoulder length haircuts are most popular amongst women who are in their mid-30s and older. Women's hair begins to thin as they age, so getting a shoulder length haircut is often a good solution for women who want their hair to look healthy and full while continuing to enjoy a bit of length. Although shoulder length hairstyles have always been popular, the past few years have seen a big surge in popularity for shoulder length hairstyles in the senior demographic. In the past, older women used to crop their hair very short because it was thought that keeping hair longer hair aged older women by making it look like they were trying to hold on to their youth. However, thanks to stylish older celebrities like Diane Keaton who demonstrates how youthful shoulder length hair looks, it is now more popular than ever for older women to sport a shoulder length hairstyle.
Shoulder length hair has also been making a comeback amongst younger generations who are influenced by celebrities who take to their social media platforms to show off their stylish shoulder length hairstyles. For example, popular celebrity icons like Taylor Swift and Kylie Jenner have experimented with shoulder length looks and made it more popular for younger girls to play around with medium length hair looks, instead of opting for more dramatic long and short styles.
Types of Shoulder Length Hairstyles For Women
Shoulder length hair with bangs

Shoulder length wavy hairstyles

Shoulder length curly hairstyles

Shoulder length haircuts for short hair

Shoulder length haircuts for medium hair

Shoulder length haircuts for long hair

Shoulder length hairstyles for thick hair

Shoulder length hairstyles for thin hair

Shoulder length hairstyles for round faces

Shoulder length hairstyles for square faces

Shoulder length hairstyles for oval faces

Shoulder length hairstyles for heart shaped faces

Updos for shoulder length hair
How to Tell If Shoulder 
Length Hairstyles 

Will Look Good on You and H

ow to Style Shoulder Length Hair
The beauty of shoulder length hair is that it looks great on everyone. Having said that, a shoulder length haircut is similar to wearing a little black dress on a night out. A LBD is definitely a safe and flattering choice for all girls, but you might look even more spectacular in a bright blue dress. The point being, you can't go wrong with a shoulder length cut, but the hairstyle that suits you best totally depends on your hair type and face. For this reason, many people choose to have a shoulder length haircut not because it is the absolute most flattering hairstyle possible, but because it is usually the choice that will maximize manageability and versatility without sacrificing style.
In terms of choosing the shoulder length hairstyle that will look best on you, the same considerations apply as with other haircuts. Your stylist will take your face shape and hair texture into account, and your personal preferences with regards to layers. For example, a hairstylist may know that a ton of layers will be incredibly flattering on a particular woman, but if she indicates that she does not like layers, the hairstylist will create a more subdued look that is flattering while also in line with the client's personal preferences.
For ladies with round faces, blunt shoulder length haircuts are always a stylish and flattering option because the blunt ends help to balance out the soft lines of your face. If you prefer to have layers, face framing layers can help to slim the face as well. For women with more angular faces, layers that create a rounder hair shape can help to soften harsh jaw lines and contribute to a more feminine look. Since shoulder length hair does frame the face, women with thick hair often benefit from adding layers that help to thin out their hair. Thick hair is awesome and your thin haired friends envy you for it, but shoulder length hair can overwhelm your facial features if it is too thick and heavy.
Trendy and Cute H
airstyles for Shoulder Length Hair 

2016
Blunt Shoulder Length Haircut
The blunt shoulder length haircut is the perfect style for women who want to add a bit of edginess to an otherwise neutral medium length cut. Blunt edged shoulder length cuts have a cute and slightly retro vibe and are particularly flattering on girls who have round faces. Although this cut looks great on everyone, women with angular face shapes might consider adding a few face framing layers in order to help soften the look. In order to maximize the impact of this style, you should run a straightener through your hair which will help your ends look neat and make your hair look very shiny.
Shoulder Length Hair With Bangs; 

Wavy Haircut With Split Bangs  
Popularized by Alexa Chung, the wavy shoulder length hair with layers and split bangs has been a huge hit amongst women who like to keep their style bohemian, but also polished and sophisticated. The nice thing about this haircut is that it isn't supposed to be perfect. In fact, this style is all about looking as if you just rolled out of bed, but that you rolled out of bed looking naturally stylish! This haircut is super easy to style, all you need to do is let your hair air dry. If you want a more defined wave or curl, you can always use a wand or iron to customize your hair texture.
Shoulder Length Layered Hair: 

Lob with Side Bangs
The lob, or long bob, is a modern twist on the classic bob. This hairstyle is longer than a traditional bob and is popular because it looks classically elegant, but a bit edgy at the same time. Although you can enjoy having a lob without any kind of bangs, adding a side bang can be very flattering and make this shoulder length haircut a little bit flirty.
Best Colors for Shoulder Length Hair
With super long hair or short crops, your hair color often takes a back seat to the drama of your haircut, but since shoulder length hair frames your face, it is more important that your hair color complements your skin tone and facial features. With this in mind, it is definitely a good idea to get a professional hair stylist's advice about what color would suit you best if you are thinking about coloring your shoulder length hair. Even though it's totally normal to think you have found your perfect hair color when looking through magazines, your hair stylist will be able to tell you exactly what will be most flattering on you since they are trained to identify which shades work best for which skin tones and features!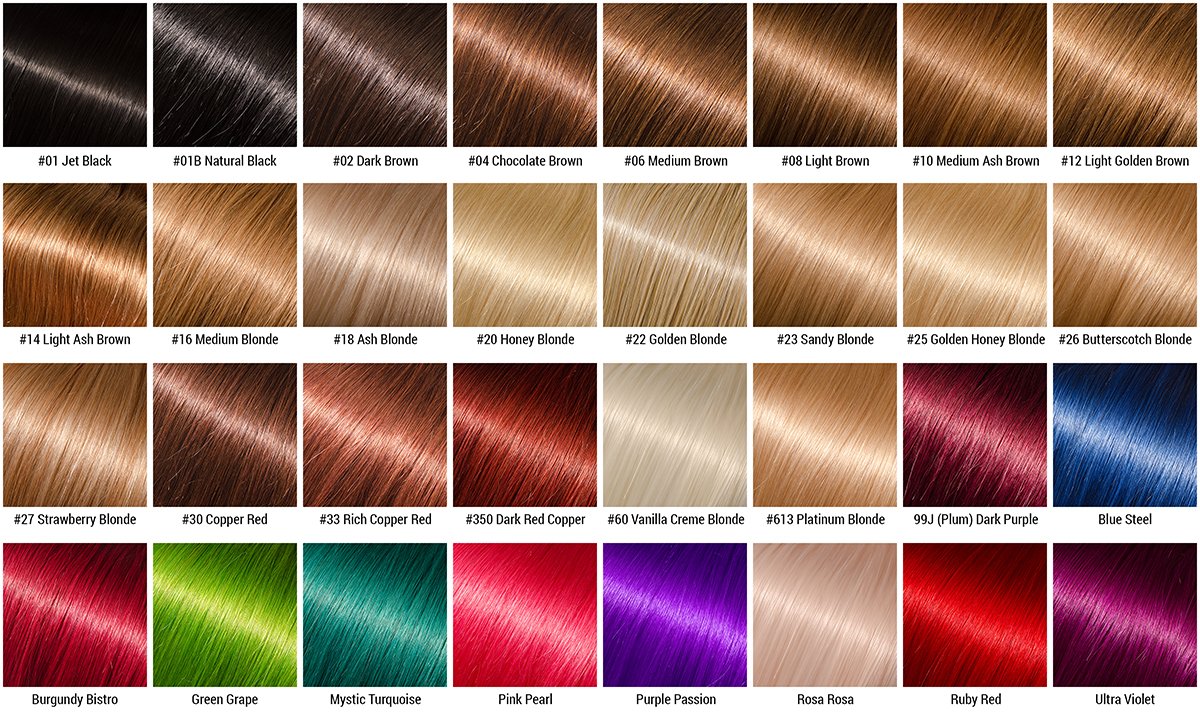 Celebrities with S
houlder Length Hair Cuts

2016
Emma Stone: Blunt Shoulder Length Cut With Long Side Bangs
Why we love Emma's shoulder length hair cuts: Emma's haircut is gorgeously classy and is very flattering with her round face. The chopped ends give her a very polished and mature look, but her cute side bangs make the cut fun and fresh. This haircut is universally flattering on all face shapes, but is especially well suited for girls with a rounder face shape.
Alexa Chung: S

houlder Length Curly Hair
 With Split Bangs
Why we love this shoulder length haircut: Alexa was one of the first celebrities to really popularize the shoulder length haircut amongst younger generations because she put a fresh spin on the haircut. Instead of wearing a typical straight texture with a shoulder length haircut, Alexa has a lovely beachy wave that looks effortless and bohemian. While her bangs are subtle, the center split is very flattering and complements the low-maintenance vibe of this style.
Taylor Swift: Heavily Layered Shoulder Length Cut with Bangs

 

Why we love this shoulder length haircut: Taylor's shoulder length haircut is super glamorous and edgy. She has a ton of layers to create a look that has fuller body on top with tapered ends. The heavy bangs are very well integrated into the rest of her haircut to create a very polished and dynamic look. This particular style is most flattering on face shapes that have defined chins like Taylor's heart faced shape. Though this style is gorgeous, keep in mind that this is not a good choice for low-maintenance girls who prefer to spend no time on their hair everyday.
Cheryl Cole: Medium Asymmetrical Shoulder Lenght Hair With Layers
Why we love this shoulder length haircut: Cheryl Cole is rocking this sexy Asymmetrical cut which is extremely flattering on her. This is the perfect haircut for women who want to wear a shoulder length hairstyle that is versatile, but also very playful and chic!