Medium hairstyles are the perfect solution for women who want to enjoy having bit of length without the hassle of maintaining and styling long hair. Although medium length hair doesn't make as dramatic a statement as short hair or long hair does, medium haircuts offer more versatility than haircuts on either end of spectrum of hair length. For example, a woman with very short hair cannot easily put her hair into a cute updo since her hair isn't long enough. On the other hand, a woman with very long hair needs to spend a lot more time styling her hair than a woman with medium length hair, and updos can be a challenge to create with a lot of hair length. Medium length hairstyles are a popular choice amongst professional women because neutral, non-distracting hair lengths are generally understood to be appropriate and well suited for the workplace. Even though medium length hair does not make a dramatic statement on its own, its important to keep in mind that your medium haircut doesn't need to be boring! Any woman who is interested in wearing a medium hairstyle can find a talented hairstylist who will create the cut that best suits her facial features, lifestyle, and personality.
Why Go For Medium Hair?
In addition to allowing for manageability and style versatility, the great thing about medium length hairstyles is that they are universally flattering! While certain face shapes do not look good with short or long hair, all face shapes look amazing with medium length hair. Medium length hairstyles are long enough that a hair stylist can create the perfect layers to frame your face, but they are not so long that you have to worry that a long curtain of hair overwhelms your facial features.
Medium Hairstyle Types For Women
How to Tell If Medium
 Length Hairstyles 

Will Look Good on You
Luckily, medium haircuts look great on everyone! Regardless of your face shape, medium length hairstyles will flatter you. Having said that, certain medium haircuts will look better on you depending on your hair type. For example, fine and thin hair looks great with single length haircuts, or a haircut with minimal layers in the front. Even though many women with thin hair think that a heavily layered haircut will help them build volume, it can actually make your hair look thinner! In particular, if you have thin hair, you should avoid layers in the back and front bangs since you want to keep as much of your hair as possible. Women who have fine hair and want a medium length haircut should consider getting a blunt haircut that hovers slightly above the shoulders, and if they really want layers, they can add a few in the front. This type of medium haircut will frame your face, and make your hair look as thick as it possibly can.
On the other hand, if you are seeking a medium length hairstyle and have very thick hair, layers are definitely your friend! Layers will take off some of the extra bulk of your hair so that you can have more control over your style. If you have very thick hair, a medium length haircut with bangs will look great and give you the added benefit of removing extra hair weight!
Blunt Shoulder Length Haircut
Although getting a blunt haircut may seem like a bold move, most women will look better with a blunt cut than they would expect. Particularly for women with fine and thin hair, blunt cuts look great because they create the illusion of thicker hair. For this haircut, ask your hairstylist to avoid giving you any layers, and to cut your ends in a uniform manner. Once you have your blunt cut, you can reassess whether you would like to add a couple of layers in the front of your hair. To keep the blunt look, you definitely want to avoid adding any layers in the back! Even though layers will never go out of style, it is definitely on trend to experiment with haircuts that are uniform in length.
Angled Medium Haircut
Dramatically angled bobs were super popular a few years ago, and now a subtler take on the trend is back! Instead of bobs, now angled medium length hair is very stylish. We love this haircut because it makes a statement, but it is not overbearing. Having a longer front on one side creates a very flirty effect, but the back of your hair is long enough to pull back into a ponytail if you don't want hair in your face!
Best Colors for Medium Hairstyles
As with all length haircuts, the best color for medium hairstyles depends on a woman's skin tone, eye color, and her personality. Most women who get medium length haircuts are not trying to make a loud statement with their hair, so people with medium haircuts tend to stick to standard colors like blonde, brown, red, and black.
Although many women who wear medium length haircuts opt for safer hair colors, medium length haircuts are also great for experimenting with ombre looks, so don't be afraid to have fun with your hair!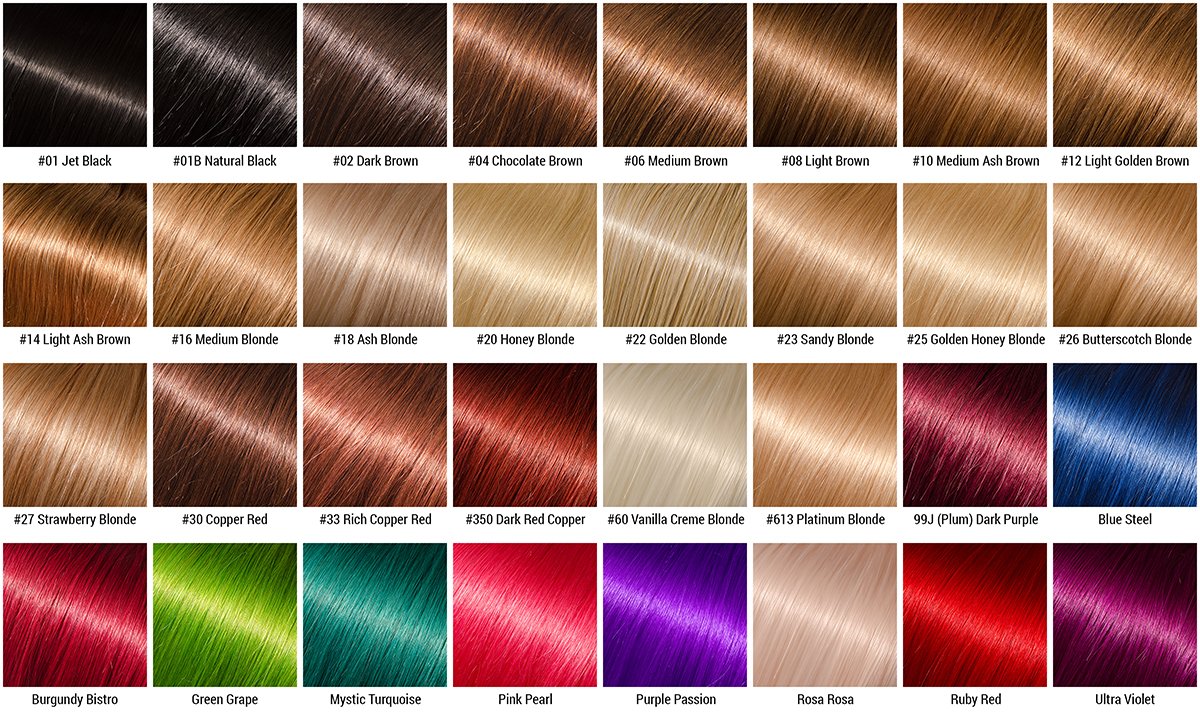 Medium Hair – Celebrity Inspired
Ashley Benson: Wavy Medium Length Haircut

One of the trendiest hairstyles for medium length hair. Why we love this medium haircut: Ashley's wavy medium length haircut looks amazingly full and luscious. This look is casual, but glamorous at the same time! Ashley has very thin hair, so this straight edge, almost layer free cut perfectly enhances her hair type. Since she doesn't have too many layers, Ashley's hair looks extremely full and healthy. The few layers in front help to draw attention to Ashley's gorgeous blue eyes and make the haircut a little bit more playful. A wavy medium length haircut like Ashley's is the perfect way to flatter your features while giving off stylish beach babe vibes!
Jennifer Aniston: Angled Long Bob
Why we love this medium haircut: Jennifer Aniston can pull off literally any hairstyle, but we particularly love this long angled bob medium length hairstyle. This cut perfectly suits her facial structure and her spunky personality! The angled long bob is sleek and easy to style, but it has a lot of personality with the longer, angled piece in the front. This is a great women's medium haircut for ladies who like to look sophisticated, but also edgy!
Ashley Greene: Blunt Collarbone Length Haircut 

Why we love this medium haircut: Ashley's blunt, collarbone length haircut is the perfect medium length cut for women who have thin hair. Although most people think that having a lot of layers is the easiest way to create volume, thin hair actually looks thicker when layers are minimal. This cut is sleek and understated, but also undeniably stylish. Ashley looks very put together, and her hair looks extremely healthy and well groomed. This haircut is a wonderful solution for women who do not want to spend a lot of time styling their hair and who do not want to worry about their layers growing out in unexpected ways. In addition, a haircut like Ashley's that grazes the collarbone is a flattering choice because it helps to elongate the neck.
Kerry Washington: Medium Haircut With Layers and Choppy Bangs
Why we love this medium haircut: Kerry Washington is one of the most beautiful women in the world, so it's not surprising that she looks great with this medium length haircut. Having said that, this particular cut is extremely flattering on her and enhances her youthful looks. Although some haircuts with forehead bangs can look harsh, Kerry's bangs are a little bit choppy which makes them look more laidback and soft. The subtle layers in Kerry's medium length hair also add a bit of movement and flirtiness to her otherwise sleek and understated look. This is the perfect haircut for women who want to wear a medium length hairstyle that is versatile, but also very playful and youthful!