To the joy of many women and dismay of some, the Ombre hair trend is here to stay! Few hair trends have experienced the same longevity or inspired as many impassioned opinions as ombre hair. So what is ombre hair? Like many trends, the ombre hair trend is constantly evolving so it is not always easy to describe what classifies hair as "ombre." Generally speaking, hair is considered ombre when the roots are darker and the ends of the hair become lighter. When the trend first emerged, it was popular for women to choose styles with a very stark color transition like having half black hair and half blonde hair, or even pastel colored ends. This striking ombre look was extremely popular for a handful of years starting in 2009. This surge earned "ombre" both love and hate because the style made such a bold statement, but also was so ubiquitous that it wasn't actually unique. However, what many people don't realize is that this dramatic look is simply a style of ombre.  For this reason, a lot of people claim to hate "ombre," when in fact they just dislike this particular ombre technique.
Ombre Or Balayage?
In recent years, a subtler look has been dominant. Although there are some loyal fans of the dramatic look still, most people who decide to get ombre hair nowadays request a technique called balayage. Balayage color creates a softer transition between lighter and darker hair and the different shades are much more integrated instead of having a sharp change. Regardless of the technique of ombre coloring that you choose, the best part of having an ombre hairstyle is that you do not need to touch up your hair color as often as you do with regular highlights or allover color. The whole point of ombre is to have a noticeable difference between the color of your roots and the bottom of your hair, which means that your style will continue to look great even as it grows out! This makes ombre a great choice for women who don't have the time or patience to make regular salon visits, but who still want to enjoy having a stylish hair color.
Ombre hairstyle with bangs

Ombre hairstyle with side swept bangs

Ombre hairstyle for wavy hair

Ombre hairstyle for curly hair

Ombre hairstyle for straight hair

Ombre hairstyle for short hair

Ombre hairstyle for long hair

Ombre hairstyle with balayage

Ombre hairstyle with dip-dye

Ombre hair extensions

Red ombre hair

Blonde ombre hair

Black ombre hair

Brown ombre hair

Pastel ombre hair

Rainbow ombre

Long wavy ombre hair
How to Tell If Ombre Hair Will Look Good on You
Ombre hair can look good on anyone, but different techniques are more flattering on different hair types and haircuts. For example, short straight haircuts look stylish and striking with dramatic transitions between colors. A popular technique for achieving this is called "dip-dye" and entails dipping the ends of the hair into the dye. If you have wavy hair, balayage looks amazing because the technique creates a very beautiful and beachy look. Like most trends, the most important thing in determining whether ombre will look good on you is whether you feel confident wearing the style. Even if you look awesome with a daring ombre hairstyle, you will not enjoy the benefits if you aren't able to carry yourself with confidence!
Ombre Hair Color Ideas and Ombre Hair Extensions
Red Ombre Hair
Although the traditional colors used in ombre are brunette and blonde hues, red ombre hair is a trendy twist on the style that makes a gorgeous statement! A few high profile celebrities including Rihanna and Vanessa Hudgens have debuted striking red ombre hair looks, which was a big contributor to the rising popularity of women choosing a red ombre hairstyle.
Blonde balayage 

short ombre hair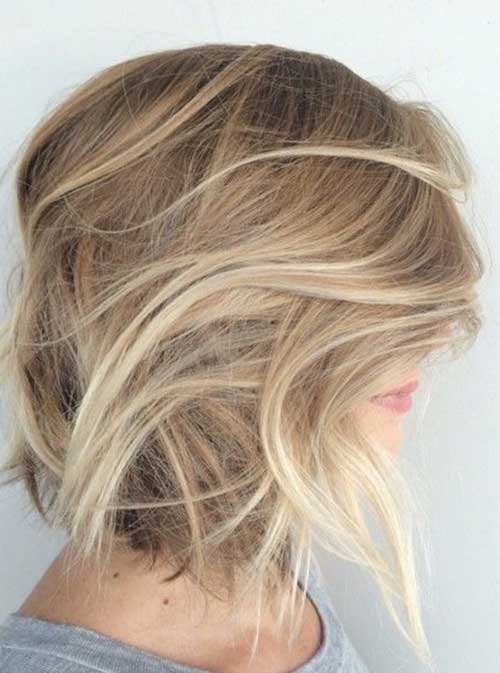 Blonde balayage is the perfect look for blondes who don't want to have dark roots in order to participate in the ombre trend. The balayage technique maintains the traditonal transition between darker and lighter hair, but the transition is softer and integrates more shades to create a natural, but glamorous beachy look.
Rainbow ombre hairstyle
If you're looking to shake up your hairstyle this year, rainbow ombre is a great way to have fun with a bold look! Since rainbow hair will draw a lot of attention to you, you may want to think about experimenting with temporary or semi-permanent hair color instead of permanent hair dye. A popular technique for creating rainbow ombre is using hair chalk since it is easy to apply and removes easily. Using a temporary hair color technique like chalk is also a great method of testing out which colors and style you want before moving onto permanent hair color.
Ombre short hair with dip-dye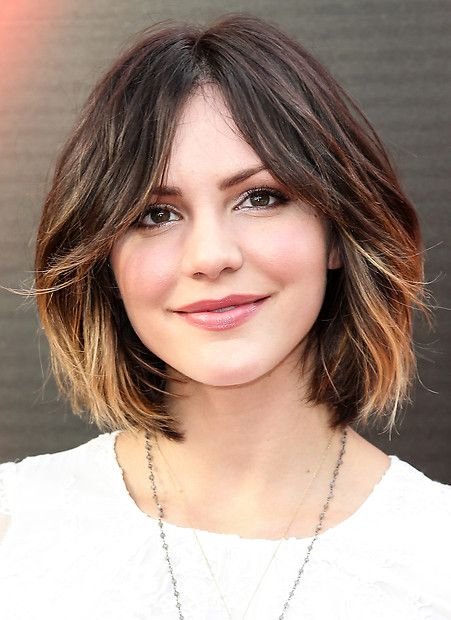 Short hair looks amazing with dip-dye! Dip-dye is the technique that people use to dye the ends of their hair by dipping it into the hair color. Although you can dip as much hair as you want into the dye, most people dip just the bottom few inches of their hair. Dip-dye is very popular because it looks great, but also because it is both very easy to apply and also easy to get rid of when you decide to change your hair. There are a lot of DIY ombre hair and inexpensive ways to dip-dye your hair including using Kool-Aid! Since dip-dye is on the ends of your hair, you can always trim off the color if you decide you are no longer interested in having ombre hair.
Traditionally, ombre hair is usually darker hair on top, with a transition to lighter hair at the bottom. With this in mind, dark shades of brown that transition into light brown or blonde are always a flattering option. Brunette women who wear ombre hair usually have a more visible difference between the light and dark shades of their hair, however, blondes can also rock an ombre look that is more subtle! Some hairstylists have coined the term "sombre" short for subtle ombre, to describe an ombre style in which the difference between dark and light shades is less drastic.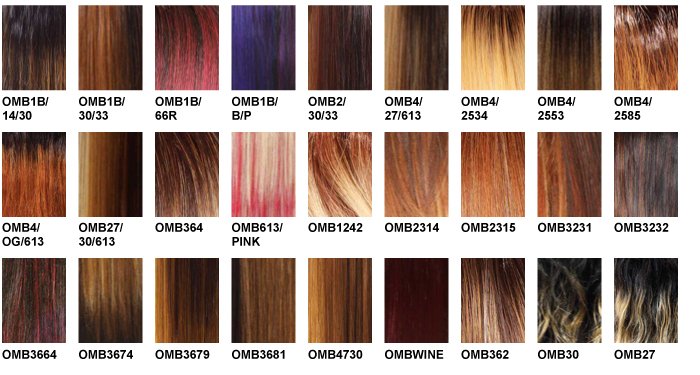 There are a few things you should know before you decided to DIY ombre hair. How gradual the transition is between shades totally depends on your preference, but the most popular ombre technique right now is balayage, which integrates more shades of the lighter color in order to make the transition look less harsh. If you don't want to stick to the traditional ombre look, there are a lot of great color combinations that you can create with ombre. For example, dark roots with red ends is a popular ombre look right now. In addition to unusual color combinations, you can also experiment with reversing the traditional dark to light style graduation! Starting with lighter hair on top and transitioning into darker shades of hair on the bottom can be a fun and unique twist on the ombre trend if you want to stand out from the crowd!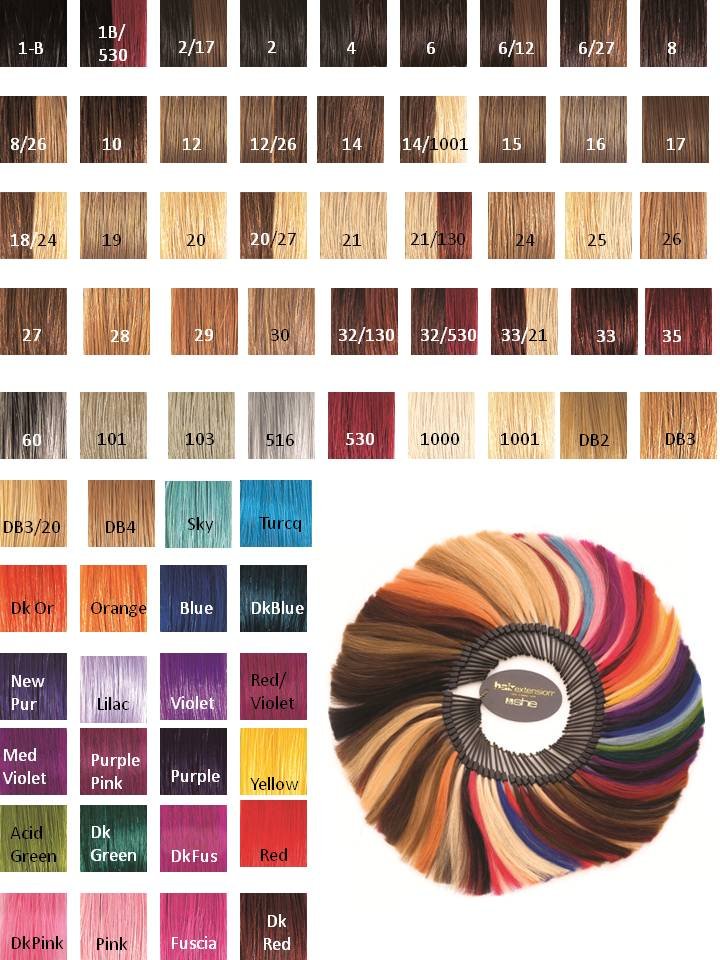 Celebrity Ombre Hairstyles
Camilla Alves: balayage 

brown ombre hair

Why we love this dark ombre hair: Camilla Alves has a gorgeously mysterious and alluring look, and this hairstyle perfectly complements her stunning face. Her big waves look beachy and effortless with her balayage. The dark roots and light ends still fit into the ombre cateogry, but the balayage technique makes the colors more integrated. Balayage also adds body and definition to her waves and helps to pull her whole look together!
Kylie Jenner: Short straight hair with turquoise dip-dye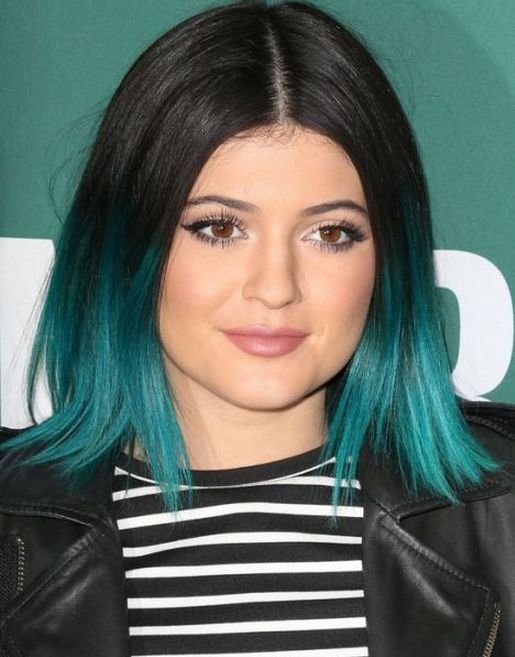 Why we love this ombre hairstyle: Ombre on short hair always looks incredible with crazy dip-dye colors and Kylie's bob with turquoise ends is no exception to this rule! Kylie experiments a lot with her hair, but this turquoise dip-dye look is definitely one of her most popular looks and inspired a lot of her fans to have fun with a bold dip-dye hairstyle.
Vanessa Hudgens: Medium length red ombre hairstyle

Why we love this red black ombre hair: Vanessa looks so amazing with this red ombre hairstyle! Vanessa's roots are her natural very dark brown color and this color transitions into a deep magenta hue which eventually becomes a lighter, brighter red at the ends. Although the red is very bold, her hair still has a natural and effortless vibe because of the relaxed wavy texture. This ombre look is super fun and a great way for dark haired women to experiment with red hair!
Rosie Huntington-Whitely: Blonde Ombre Hair
Why we love this ombre blonde hair: While ombre is usually seen on brunettes, ombre looks just as amazing on ladies with blonde hair! Rosie's roots are a nice dark honey blonde and her ends are a brighter blonde. Although the difference between these shades is less drastic than if she had very dark roots, there is a distinct transition between her light and dark hair colors which makes this a great ombre choice for blondes!