All You Need to Know About Blonde Highlights
Adding blonde highlights to your hair is a fantastic way to freshen up your current color and make the color look more dynamic. Depending on the original shade of your hair, adding even a few highlights can have a dramatic impact on the overall color of your hair. For example, if a woman with brown hair adds blonde highlights, she may appear to be a blonde in some lights; whereas if a naturally blonde woman were to add highlights, the highlights would just add dimension to the color, rather than making it look dramatically different.
Since adding highlights is a chemical lightening process, it is important to make an effort to protect it from further damage and restore some of the moisture lost during the coloring process. For example, using a heat protective spray while you straighten and blow dry, and using a deep conditioner will help ensure that your highlighted hair looks healthy and soft instead of dull and rough. If your hair is looking particularly damaged, you can explore hair repair treatment options at the salon in order to get your hair back to its healthiest possible state.
A Few Tips
In order to make your highlights look as natural as possible, it is a good idea to talk to your hair colorist about integrating different shades of highlights. Although there is nothing wrong with using just one shade of blonde highlight, using a few slightly different colors will help make your hair color look very natural and sun kissed. In addition, you may want to consider getting lowlights in conjunction with your highlights. Since adding highlights lifts your hair, adding even just a couple lowlights will add balance and dimension to your hair color.
Although blonde highlights are pretty much always a flattering choice, it is worth considering the time and expense of keeping up your blonde highlights when deciding whether or not to take the plunge and get them. Especially if your highlights are a lot lighter than your base color, you will need to take fairly regular trips to the salon in order to avoid having unsightly root growth. Getting highlights is one of the more expensive hair color treatments that you can get, so it may be a smart and budget friendly choice to start by adding just a few highlights before requesting a full head of blonde highlights. Most salons offer different packages for highlights since the right amount of highlights varies between individuals. For example, you can typically request a full head of highlights, a partial head, face framing, or individual highlights. It's always more cost efficient to err on the side of less since you can always add more if you decide they are necessary. Remember, your hair stylist will probably recommend more highlights than you necessarily need since they get paid more, so trust your gut about how many you want and don't feel pressured to get more highlights than you feel you need.
Types of Hairstyles With Blonde Highlights
How to Tell If Blonde 
Highlights 

Will Look Good on You
Generally speaking, blonde highlights always look great on lighter shades of hair. Blondes, strawberry blondes, and light brown shades work well with blonde highlights since the base is not too different from the highlight color. Darker shades can pull of blonde highlights as well, but it takes more skill to integrate the highlights with the base shade so that the colors do not clash and look tacky.
In the same way that there are different shades of blonde base color, there are also different shades of blonde highlights! If your base color is a warm shade, you should opt for blonde highlights that are warm. For example, golden or honey highlights would look flattering and enhance your base color. On the other hand, if your base color is a cool shade, your best bet is blonde highlights that are cool toned like ash blonde or platinum blonde.
When applied skillfully, blonde highlights can look great on everyone regardless of hair color since they make the hair look more dynamic. Plus, the blonde highlights will catch the light and make your hair look very shiny and create a flattering glimmer around your face. Especially during the winter, adding some blonde highlights may be the perfect way to perk up your look and fake a summer glow!
Trendiest Blonde Highlight Hairstyles 2016
Brown Hair with Ash Brown Highlights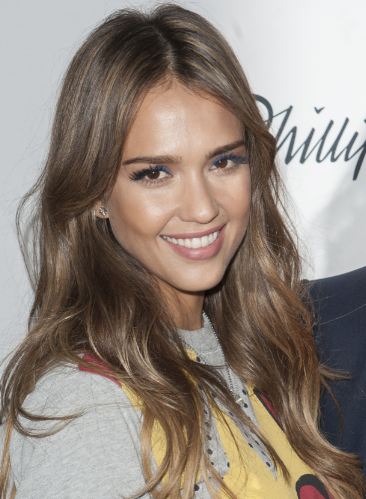 Dark hair with blonde highlights is always a winner! Adding a few ash blonde highlights to brown hair is a great way to make your hair look lifted and shinier. Ash blonde highlights are less bright than golden highlights, so they are a great choice for girls who prefer a more subtle look. Plus, ash toned hair colors are super stylish right now, so you can't go wrong with this blonde highlights on brown hair choice!
Red Hair with Blonde Highlights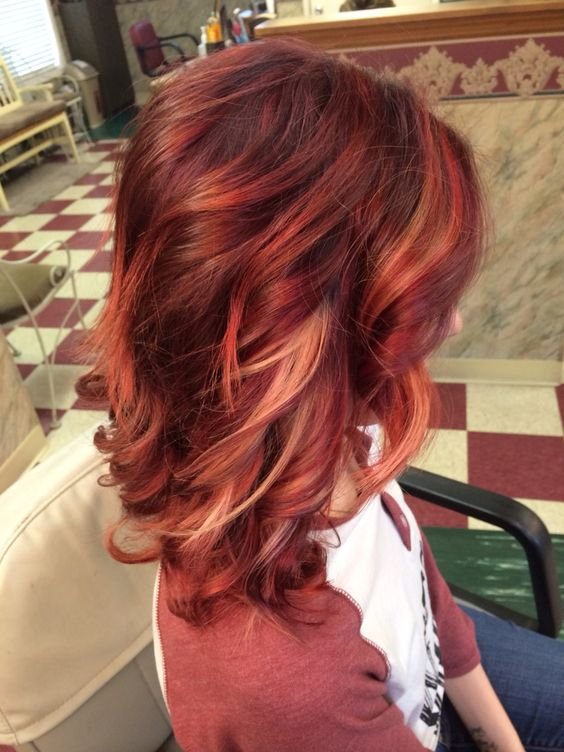 Why we love this blonde and red highlights color: Although there is something gorgeous and striking about a bold red hair color without any highlights, if you want to rock red hair but want to make the color a bit subtler, adding a few blonde highlights will help to neutralize the red. Depending on how red your base color is, opting for strawberry blonde highlights might be the best choice to ensure that your highlights are integrated seamlessly.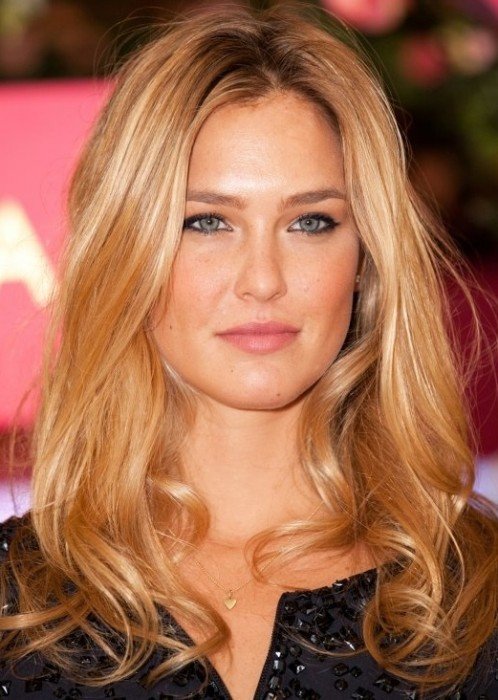 Thanks to global singing sensation Adele, strawberry blonde hair has never been so popular or requested at the hair salon! Paired with a few golden blonde highlights, strawberry blonde hair looks absolutely lovely and fresh, especially on girls who have very pale complexions.
Best Colors for Blonde Highlights
Blonde highlights can look great on any hair color, but they definitely are easiest to integrate into lighter hair colors like light brown, blonde, and strawberry blonde. Depending on the shade of your base color, different shades of highlight colors will be most flattering. For example, if you have a dark golden blonde hair color, light golden or honey colored blonde highlights will look best on you. Similarly, if you have a cool toned base color like light ash brown, ash blonde or flaxen highlights will complement your base color better than warmer toned blonde shades.  As with all hair color decisions, you can always consult with a professional colorist who will point you in the right direction and help you choose the perfect blonde highlight look for you!
Celebrity Blonde Highlights 2016
Rosie Hungtington-Whitely: Light brown hair color with ash blonde highlights

Why we love this hair color with blonde highlights: Rosie's brown hair with ash blonde highlights is super on trend right now. The ash blonde highlights give her hair a soft natural looking glow and ensure that her color does not look mousy and boring. The highlights around her face make her eyes sparkle and make all of her features look brighter. Overall, this is a very stylish and sophisticated hair color choice, and the perfect option for girls who want to wear blonde highlights in an understated way.
Bella Thorne: Red hair with blonde highlights
Why we love this red and blonde highlights hair color: Bella is one of the world's most famous redheads right now and that is because her hair color is so enviably gorgeous! Although her red mane is striking and unique, the addition of blonde highlights helps to soften the overall impact so that the red is not super harsh against her pale skin. For this reason, adding highlights to red hair is a great way to experiment with having red hair if you want to have a subtler red look.
Hannah Davis: Dark brown hair with blonde highlights
 Why we love this dark chestnut brown hair with dark blonde highlights: Hannah Davis has one of the most beautiful faces in the world which means she can literally pull of any hair color. Having said that, this dark chestnut color with blonde highlights looks absolutely smashing with her coloring! The dark blonde highlights catch the light in a way that makes her hair look extremely healthy and shiny. This color with blonde highlights is a universally flattering choice that will enhance your features and prevent you from looking washed out.
Adele: Strawberry blonde hair with blonde highlights
Why we love this hair color with blonde highlights: Adele's strawberry blonde hair with blonde highlights looks amazing and has a lovely retro vibe. The color perfectly complements her skin and eye color and her classy, yet spunky personality. Thanks to her immense global popularity, Adele's hair color has inspired and will continue to inspire women to take a chance on strawberry blonde!